The best BYO restaurants in Sydney
Where to go and what they charge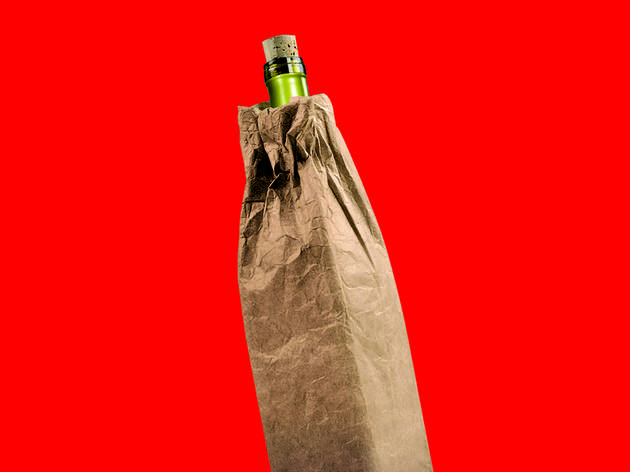 Sometimes you want to bring something a bit special to drink with dinner. And sometimes you want to booze, but just don't have any coin to spare, so require the welcome relief of a cheap date. Here are Time Out's picks of the hottest restaurants in Sydney that let you bring your own, no matter your budget.
Corkage $3-$5
Thai food is all about eating little bits of everything at the same time. Try the feather-light redfish fritters or the chicken and prawn wantons and then move onto the grill choices - tender pork skewers amped with roast chilli and ground rice relish and a barbecue lamb that we'll be going back for.
Read more
Owner/chef Mitsuhiro Yashio has an eye for detail and his creativity shines in the unusual offerings on the menu. Sashimi (try bonito and scallop) is plated in thick, fleshy mounds and accompanied by fine slices of green shiso. Miso lettuce tsutsumi is a twist on Chinese san choy bow where grainy, almost earthy pork mince sits in snack-sized lettuce cups.
Read more
Thin, slightly scorched flat bread is made from dough that's rolled out super-thin, spread out on a hotplate and holds anything from nduja to mozzarella, salami, prosciutto or Nutella. An individual serve is enough even if you're super-hungry, but order a few in a group so you can try everything.
Read more
For a really good idea of what these guys can do, ask for omakase – this basically means that you're putting your trust in the chef to create whatever he wants to make for you. In return, you might see raw scampi, lightly seared kingfish, and slices of salmon plumped up with salmon roe.
Read more
As Lebanese as you'll find outside the Middle East and bung in the heartlands of the Inner West. It's the rose water Turkish delight we hold so dear, not to mention the cracker baba ghanoush. The garlic prawns here are heavenly, as is the garlic paste generally, so bring a mint if it's a first date.
Read more
Xage (pronounce it 'sage') is cheap, it's run by a friendly crew and best of all, is super casual. Make sure to try some of their signature dishes (marked on the menu) such as the slow-cooked pork kho, the slow-cooked beef curry with lotus roots or the yellow curry of chicken potato and okra topped with a mess of green onion.
Read more
Want more?
There's a host of restaurants around Sydney serving up tasty food at prices that won't leave your wallet empty.
Read more