The best funs runs in Sydney
Add one of these fun runs to your fitness goals for this year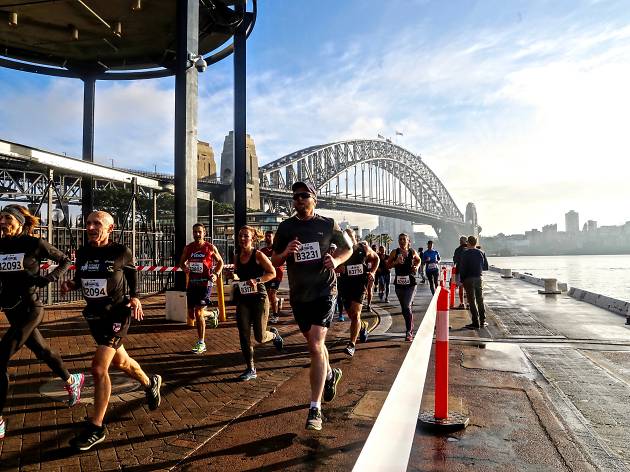 Sydney has a few major running festivals every year, including one full marathon that traces the streets of the city over Sydney Harbour Bridge and through Centennial Park. For events of a more manageable distance, there are regular 5K, 10K and half marathons that take place every season and other annual courses. There's runs suitable for kids and families, and funds raised by most events go towards charitable organisations around the country.
Start training at these free outdoor gyms in Sydney or scenic running routes. Or, plan the ultimate chill out session, post-marathon, at these yoga retreats in NSW.
RECOMMENDED: Weird workouts to try in Sydney.
Run for fun
Sport and fitness, Running
Around Marrickville, Marrickville
If running isn't your favourite activity, you could trick yourself into having a good time with this five kilometre beer run. Dressed in their best Oktoberfest dirndl and lederhosen, competitors will stop in at five different brew houses for an infusion of liquid courage after every kilometre.
If walking is more your thing...
Coastal walks, bush walks, historical walks and inner city ambles: there are many routes where you can see Sydney from a new angle. See our ten favourite places to wander.