Auburn area guide
Restaurants, shops and events in Auburn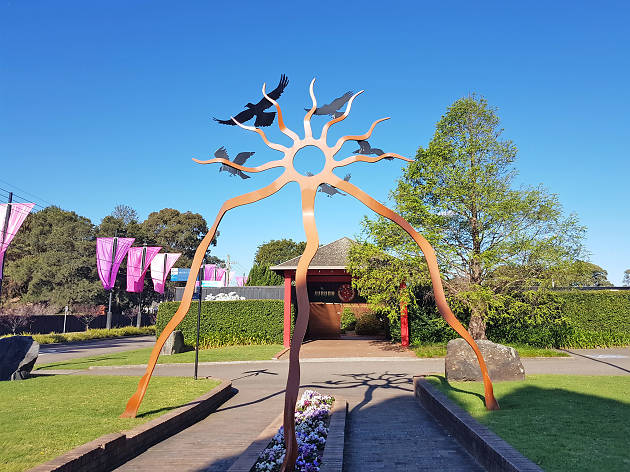 Auburn is a cultural melting pot, and you only need look to their supermarkets to prove it. By our count we spot 15 – we're not including big corporates like Woolies and Aldi here, but rather local, independent offerings. The North Asian ones on the South side of the station are where to head for fresh green bunches of gai lang and bok choy, and the north side contingent are dedicated to Indian, Pakistani, Bangladeshi, Turkish, Iranian, Nepali, Polynesian and Burmese staples. This is where you want to come for bulk spices, hug bags of rice, every pickle you can imagine and a thousand salty snacks. Some sell huge tubs of yoghurt and others kaymak in a jar, plus you'll find chilli sauces, rose water, curry pastes and religious iconography just for good measure. The huge diversity of cultural backgrounds in Auburn is at the heart of its appeal.
The best restaurants in Auburn
The best things to do in Auburn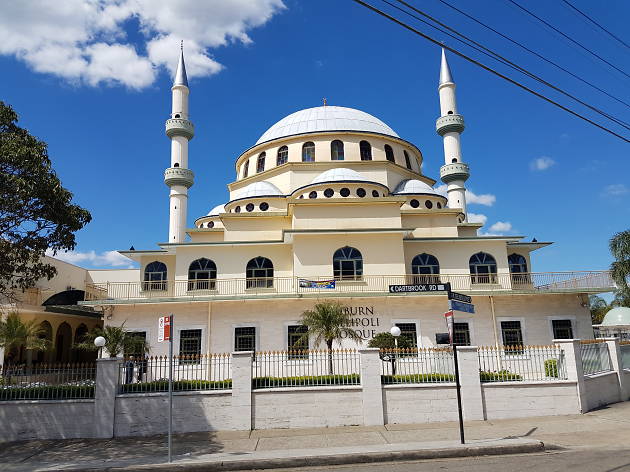 Auburn Gallipoli Mosque
The most striking thing about the Auburn skyline is the white dome of the Auburn Gallipoli Mosque, flanked by two slender minarets rising out of a shallow valley along the railway. It's a classical Ottoman style mosque that was designed by Turkish architects, constructed from marble shipped over from Turkey and painted according to Turkish designs. Sadly the call to prayer can only be broadcast inside the building due to noise restrictions, but even without it, when you stand in the beautiful gardens of the mosque you feel like you could as easily be in Istanbul as Auburn. Thanks to both community curiosity and the ongoing HSC Religion module tours of the mosque are popular and happen every day except Friday when the grounds will be filled to capacity for the congregational prayer. Tours are taken by volunteers and on our visit it's a quietly spoke young pharmacist who walks us through the history of the mosque, the community around it and the five tenets of Islam. It's an excellent opportunity to ask questions about religion, and also one of the most peaceful educational experiences you're likely to get outside of a guided meditation.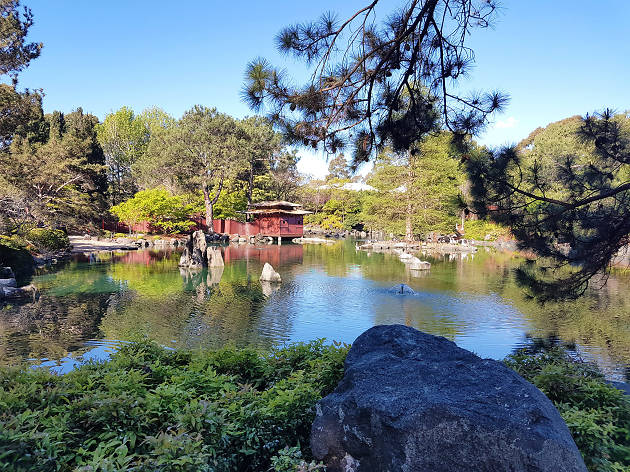 Auburn Botanic Gardens
Tranquility might not be the buzzword that springs to mind when you think Auburn, but it's the right word for the 9.2 hectares lush greenery inside the Auburn Botanic Gardens. The gardens are broken down into themed areas that include a Japanese garden, complete with a pond, waterfall and ornamental bridges. Past the Japanese garden is the Reflection Pool, then the scented garden, the sunken rose garden, a billabong, native rainforest and a playground that has full wheelchair accessible equipment, including a liberty swing. There's also a fauna reserve and aviary where you can commune with peacocks, Cape Barron geese and red necked wallabies. Each year the Gardens also hosts two major flora festivals, the Cherry Blossom Festival in August and the Autumn Colours festival in late May.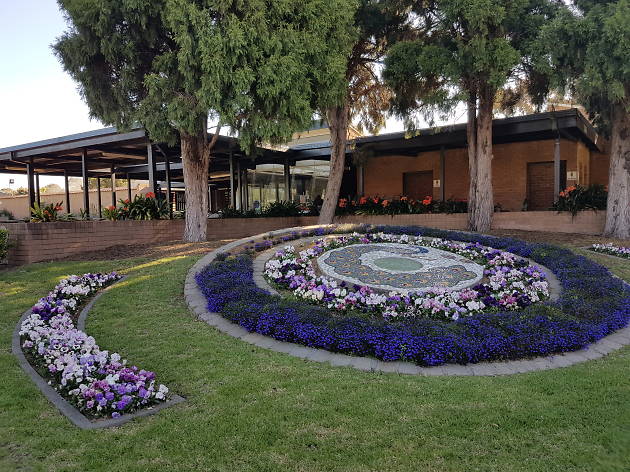 Peacock Gallery
Auburn's community art gallery might be tiny, but it's worth a visit when you're in this quiet, leafy corner of Auburn. The Peacock Gallery is made up of two small rooms that host six to seven exhibitions each year, and importantly, it is both free to visit and free for artists to exhibit there. The gallery also has a shop where you can buy handmade items from local designers and artists. For the 2016 program they looked to the Auburn Botanic Gardens (located directly opposite the gallery) for inspiration. It included Object in Space: Artists in the Garden that featured ceramics by Keiko Matsui, sculpture's by Cameron Williams and Christopher Hodges, photography by Garry Trinh and textile arts by the Makers Circle and Berala Nick Nack Knitters. From Oct 28-Nov 27 the gallery's new exhibit will be Indonesian Design Emerging, followed by the Auburn Arts Showcase and Arts Market in December. 
Best sweet treats in Auburn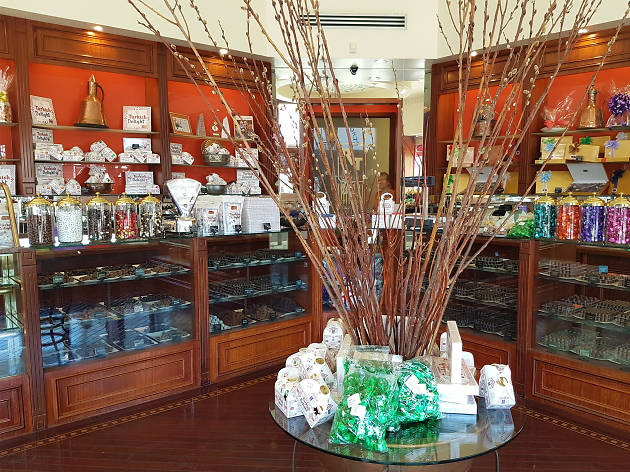 Real Turkish Delight
This elegant shop in Auburn is where they make those white boxes of Turkish Delight you see in shops around Sydney. Load up on sweet, sticky squares of vanilla, hazelnut, rose, pistachio, almond and coconut Turkish delight, and if you want to really double down on the sugar high, opt in for a selection of their handmade chocolates too.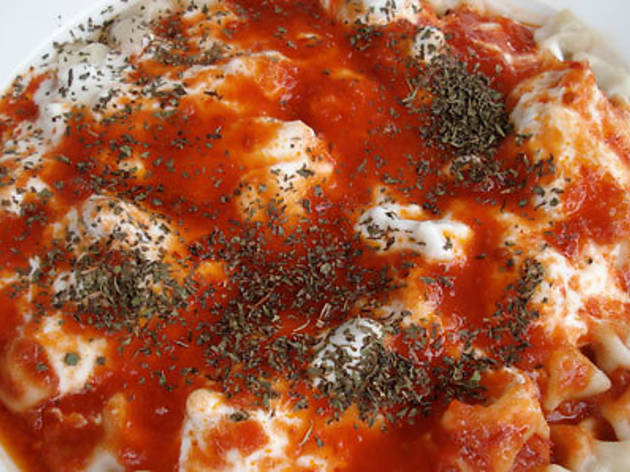 Mado
You could probably stop at the dip plate with some of their spectacular ice cream for dessert if you were feeling derelict but then you'd be missing out on manti (they're like a little ravioli) with yoghurt and tomato sauce or lamb ribs with rice and chick peas. The fit out is a tad exotic while the service is consistetly attentive.