Petersham area guide
Restaurants, bars, shops and events in Petersham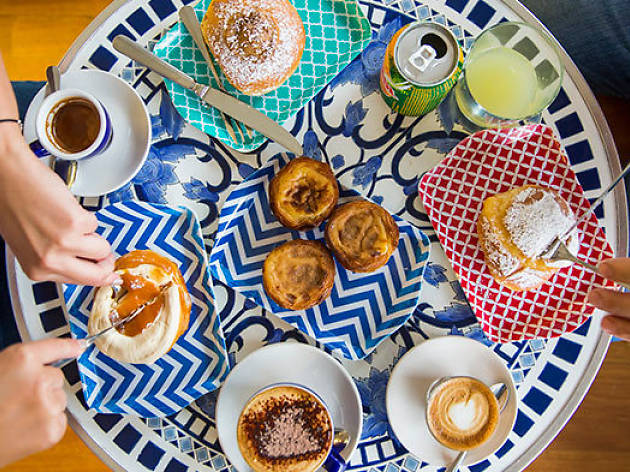 Have you ever tried Portuguese sweet bread? If the answer is no, you'll need to make your way to Petersham immediately: Sydney's 'Little Portugal' your first port of call for a sweet, flaky loaf of goodness from one of the many patisseries that dot its main thoroughfare, New Canterbury Road. You'll also want to nip in to Silvas Portuguese Traditional Charcoal Chicken for a takeaway chook and chips (or try their seafood plates, which are just as good).

Petersham isn't quite as flashy as its nearby neighbours in the Inner West, but that's a good thing: subtly and surely, it's become one of Sydney's must-visit destinations for eating and drinking. Daisy's Milk Bar is a recent newcomer that's drawn crowds who line up for a trip down memory lane (Push Pops! Mac 'n cheese! Meatball sambos!), while Brighton the Corner does exactly that with its fresh, friendly offerings. Grab a table outside and soak up the atmosphere. And you'll need to make your way to the historic Oxford Tavern, a one-time topless joint that just received a very hip makeover as a destination pub. Try their Jelly Wrestle, a syrupy, ice-creamy, sprinkly waffle concoction so out of this world you eat it with your hands while wearing a pair of rubber gloves.

They're having fun out in Petersham. Get out there and join them before the secret gets out.