Reconciliation Week
Mark the 50th anniversary of the 1967 referendum and the 25th anniversary of the Mabo decision
This year marks two milestone dates: the 50th anniversary of the 1967 referendum and the 25th anniversary of the Mabo decision. Reconciliation Week starts on May 27, which is the anniversary of the 1967 referendum, and it runs to Mabo Day on June 3, the day the High Court of Australia recognised the land rights of Aboriginal and Torres Strait Islander people. It's an annual celebration of how far we've come, but also a recognition of what's yet to be achieved. Two generations talk about the impact of the Referendum.
Guided tours around Sydney
These Aboriginal led and operated businesses share knowledge and history that dates back thousands of years.
Read more
Explore these galleries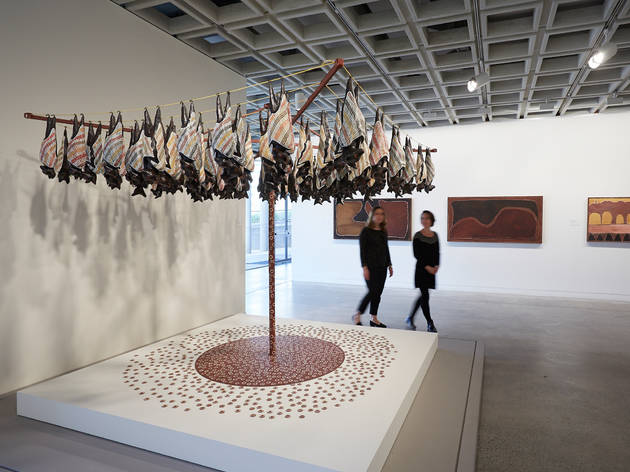 Whether you're visiting from overseas or a curious local looking to get beyond the basics (Dot paintings? Bark paintings? Just the tip of the iceberg), these are the places to see the best of Australia's diverse Indigenous art practice.
Read more