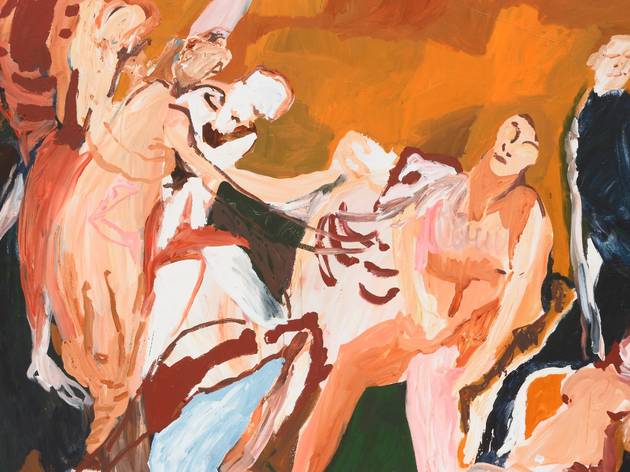 The best digital events to stream online
While arts venues lie dormant, there are still plenty of fun things you can enjoy online at home
If you've got a screen, be it your laptop, you TV or your moby, you're just a couple of taps away from these awesome streamable events that do not require fancy clothes (or any, really) to be put on. So settle in with our guide to the best livestreams, virtual walk-throughs, and digital events happening in Sydney and beyond right now.
What to stream in Sydney right now
Check out these online events from Melbourne
Content note: this review discusses sexual harassment and assault.
There has been so much awful, really stomach-churning sexual violence in our public spheres lately – from the perversity of Weinstein and Epstein, to our own stinking corridors of power – that it feels like we may be wading too deep in the sewage by even going to a play called Sexual Misconduct of the Middle Classes. But Canadian playwright Hannah Moscovitch has fashioned a charged two-hander that burrows into the systemic power imbalances that gave rise to the #MeToo movement without making us feel dirty in the process. Whether she burrows deep enough, indeed, whether we should feel so cleanly entertained after this kind of exploration, is a question that lingers after the lights go pointedly down.
Sexual Misconduct of the Middle Classes is available to stream via MTC Digital Theatre until July 27. Head to the website to book your digital video pass.
Audiences around Australia can discover a traditional Wadawurrung story imagined as an all-ages opera in Parrwang Lifts the Sky. Written and composed by acclaimed soprano Deborah Cheetham (Yorta Yorta), Parrwang Lifts the Sky is based on a traditional Wadawurrung tale about a magpie – Parrwang – who hatches a plan with his new human friends Tjatjarrang (Big Sister) and Koki (Brother) to raise the sky from the ground and lift the world out of darkness. Parrwang Lifts the Sky is sung in English and Wadawurrung and is available to view on-demand for six months from June 19 (following the unfortunate cancellation of its in-person season due to Melbourne's fourth lockdown).
You may remember that the Melbourne Symphony Orchestra was one of the first arts organisations to pivot at the start of the 2020 lockdowns, streaming live performances to audiences at home and continuing to offer live and archived online performances throughout Melbourne's first and second lockdowns. The move might have come from necessity, but it's proven popular. So popular in fact that the MSO now offers a year-round streaming service called MSO Live. The service lets you listen to – and watch – the MSO perform live and online with new concerts added monthly. For fans of classical and orchestral music, it's a pretty neat way to engage with the arts wherever you are, with performances featuring some of the biggest names in the industry (as well as emerging musicians). There's also talks, family performances and content, and audio recordings from archives. The service is largely available via a subscription model, with prices starting at $12 a month for a yearly subscription. A small amount of content is available for free.
Break free with the best online escape rooms
Best selling Time Out Offers