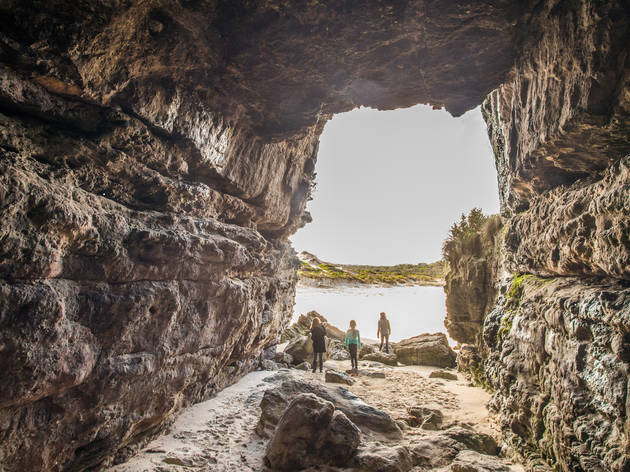 Eight incredible caves to visit in New South Wales
These subterranean wonders prove there are great days out to be found underground
From cathedralesque caverns with towering stalactites to salty beachfront grottos and wind-scoured cliffs, Mother Nature sure has been busy gifting New South Wales with some of the most beautiful and breathtaking caves in the country. Some are vast systems stretching for kilometres, while others offer more intimate connections to the past. But one thing they all have in common is their ability to inspire awe on an epic scale. Prepare to be wowed by eight of the state's most incredible caves.
RECOMMENDED: Check out these amazing natural wonders worth a day trip from Sydney.
Looking for more big adventures in the great outdoors?
Next time you need a break from the city, we suggest you take a trip to one of these lush and leafy retreats within 100km of the CBD. Hike coastal paths, see native fauna, and get back to nature just a stone's throw from the Big Smoke.