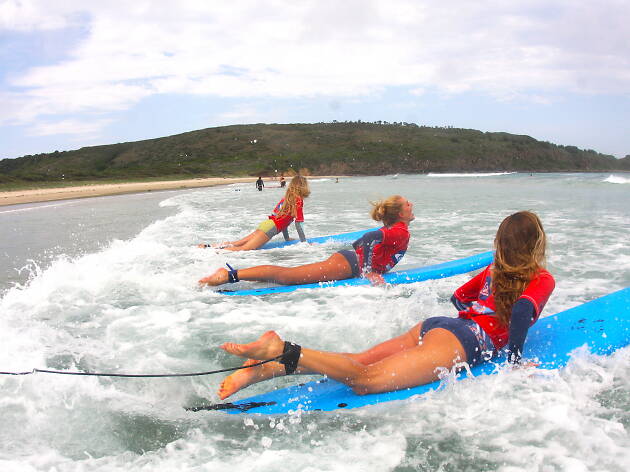 A guide to the South Coast
Strike out for this region of incredible beaches, famous local produce and adventures an easy drive from Sydney
Drive only two short hours south of Sydney and you're in an adventure playground on the South Coast. Destination surfing spots, climbing cliffs, and coastal treks draw in those who relax by doing, but if you prefer to recline and dine, there's fresh seafood, local produce and a burgeoning dining scene to ensure all your relaxation goals are met. And happily, many of the towns along the South Coast are clustered together, making jumping from a surf lesson at Killalea State Park to dinner in Berry a breeze.
So when should you visit? This all depends on whether you're here to get in the sea. If the South Coast's incredible roster of surf beaches is what draws you here, opt for the warmer months or bring a steamer (wetsuit). If you like a crisp snap in the air while you snack through little towns and villages, the low season will suit you to a tee. And if you're here to see whales, make sure you time it right: from May to July humpback whales migrate north, from September to November they bring their calves south again.
Want more easy getaways? How about a quick trip to the Hunter Valley or the Katoomba? Or why not take a gourmet escape to Orange?
Do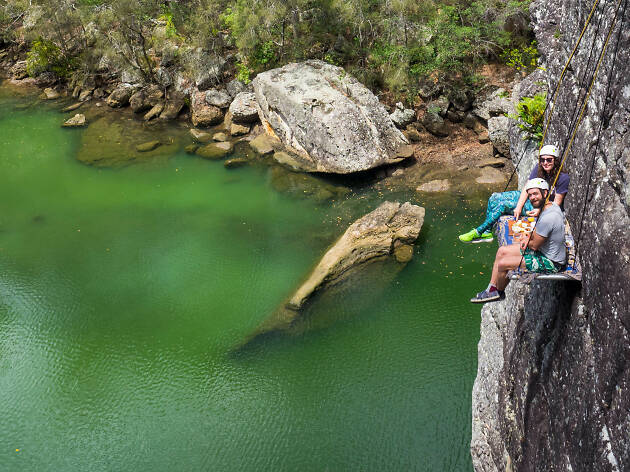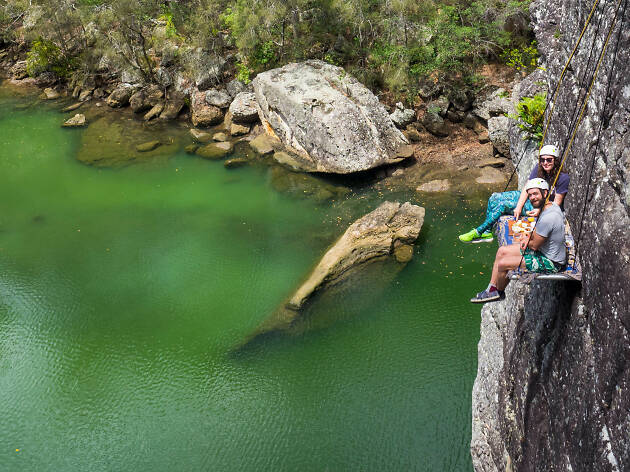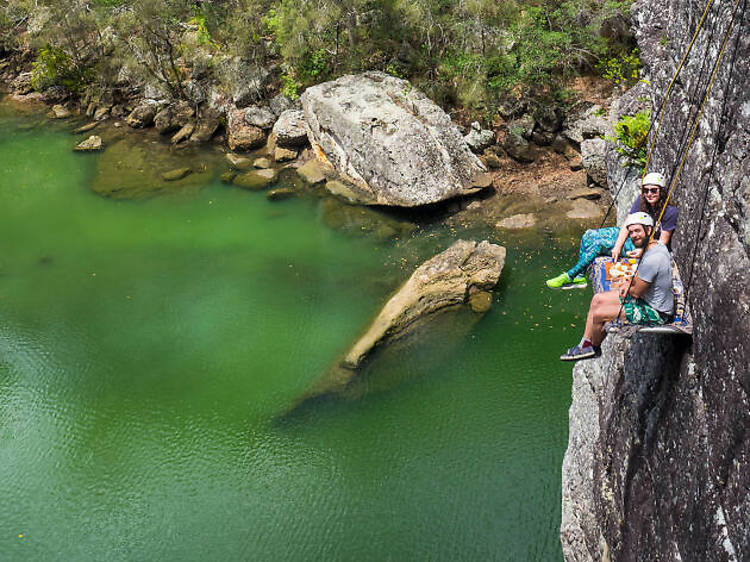 Photograph: Outdoor Raw
This is unlike any picnic you've ever gone on before. Take your cheese plate to great new heights with a cliffnic. It's exactly what it sounds like, a picnic on a platform suspended over a cliff just outside Nowra. As you relax and look out over the river and valley, treats are lowered to you in a basket, like freshly cooked local charcuterie, a bounty of cheeses, smoked trout, olives, berries, figs, coffee, tea, wine, beer, and bread. It's a huge amount of food, and wherever possible locally sourced. The key here is to not be afraid of heights. Various locations. www.outdoorraw.com.au. $400 for four hours.
You should also book a surf lesson with Pines Surfing Academy. In terrible conditions, during a rainstorm, with the sea looking like a washing machine the crew at Pines manage to make a private lesson down at the farm in Killalea State Park a genuinely fun time. Imagine how good it will be if you get good weather. Instructors Vaya Phraphanh and Thunderstorm get into the water with you, hold you steady while you get used to the process of popping up, and before you know it you're surfing. It's $60 per person for a private lesson, which can accommodate two people if your travel pal also fancies a dip. The Farm, Killalea State Park, Killalea Drive, Shell Cove 2529. www.pinessurfingacademy.com.au. $60ppph.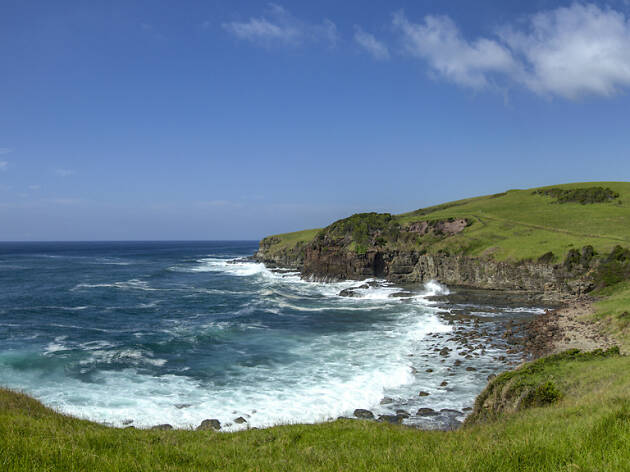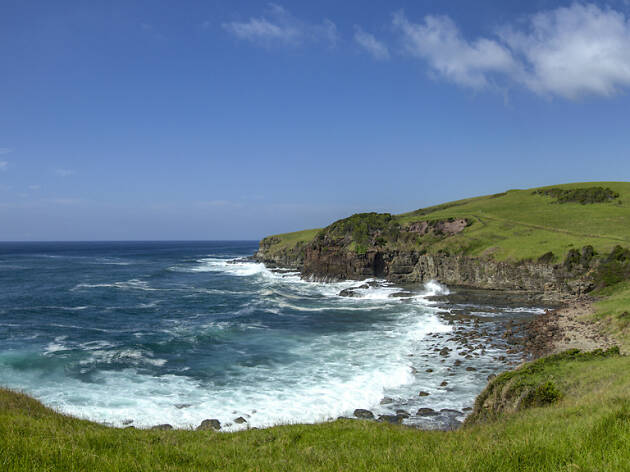 Photograph: Destination NSW
Get moving on a spectacular coastal walk through Wodi-Wodi and Dharawal land, split into three sections, taking you from Minnamurra to Werri Lagoon just outside of Gerringong. The third section is a six kilometre one-way trip that takes you up over undulating seaside cliffs and down to rocky coves. You definitely want to bring sunscreen, a hat and a big water bottle for this one. Loves Bay, Kiama 2533. Free.
Like yourself a little aviation and military history? There are 700 members of HARS, and they all love planes. Their eyes get a little misty as they discuss the finer points of different 747 series, they recount tales of their own aviation history in different craft, and will get right into the nitty gritty about engines and specs as you tour the hangars if you are interested in following them down that rabbit hole. Serious plane spotter? You can add a wing walk out onto the wing of the 747 or a cockpit tour. Illawarra Regional Airport, 54 Airport Rd, Albion Park Rail 2527. https://hars.org.au. $20-$195.
Eat and drink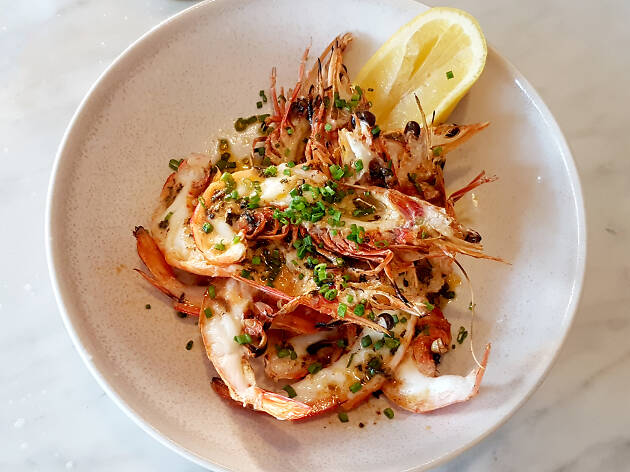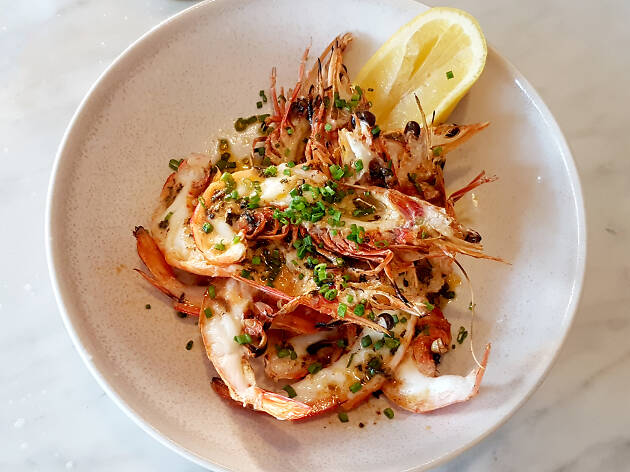 Photograph: ELT
If it's a bit of casual luxe dining you're after, you're in luck becuase the South Coast boasts some beautiful dining locations
Queen St Eatery is an elegant little restaurant on Berry's quaint main drag executes the classics with style. A generous plate of prawns grilled in their shells carry a whisper of aniseed from the Pernod flambe, and the herbal spiciness of a proper Café de Paris butter on a minute steak is balanced by a crunchy nest of wafer thin fries. You definitely want to get a side of the extra creamy, silky mash, too. Shop 1, 65 Queen St, Berry 2535. 02 4464 2544. www.queensteatery.com.au.
Silica is a café by day that becomes a pared back restaurant of an evening with views out over Kiama beach. Fittingly, seafood is the focus, with rock oysters, kingfish sashimi, chargrilled octopus and scallops on the menu. On our visit the market fish is a beautifully tender fillet of barramundi with a crisp golden skin and a shocking amount of butter melting over the top. Indulgent and delicious. 72 Manning St, Kiama 2533. 02 4233 0572. silicakiama.com.au.
Everything on show at this high-end deli in Kangaroo Valley is primed for the world's best picnic, including two types of house-made terrine. They toast the heck out of a croque monsieur – a credit to this classic ham and cheese sandwich – and a visit isn't complete without a cinnamon cream bun. Something between a kouign-amann and a cinnamon scroll with a soft, custardy centre. 4/160 Moss Vale Rd, Kangaroo Valley 2577. 0428 180 742. hampdendeli.com.au.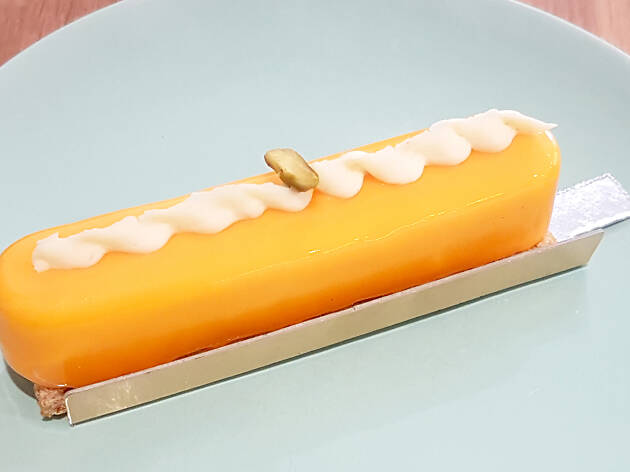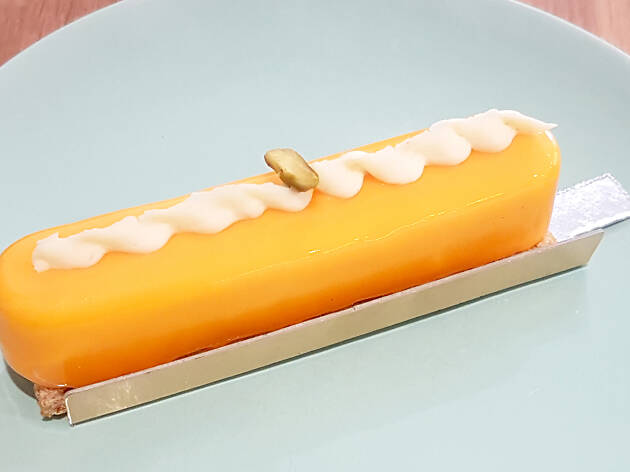 Photograph: ELT
Of course if you have a sweet tooth, you've never been in more luck. The elaborate glazed pastry creations at Parfait Patisserie wouldn't look out of place on a French boulevard. A long glossy tube of mango and cream rides proudly on a pistachio meringue on one side of the glass cabinet. On the other, a coffee mousse on a biscuit base bears a secret payload of caramel at its core. 28-40 Manning St, Kiama 2533.
At the Berry Treat Factory there's a candyland's worth of sweet treats hiding in a rustic, industrial corner of Berry. Go here for that classic out-of-town lolly shop experience, where the shelves are stacked with everything that can contain or be coated in chocolate, plus jams, spreads, chutneys and fudge. Lot 1, Old Creamery Ln, Berry 2535.
People travel for the fresh, hot, cinnamon doughnuts that they pump out at the famous Berry Doughnut Van. And we can't stress hot enough. On a cold day there's nothing better to take the chill away than bronzed pastry rings wearing cinnamon sugar like a nude illusion dress. 73 Queen St, Berry 2535.
Stay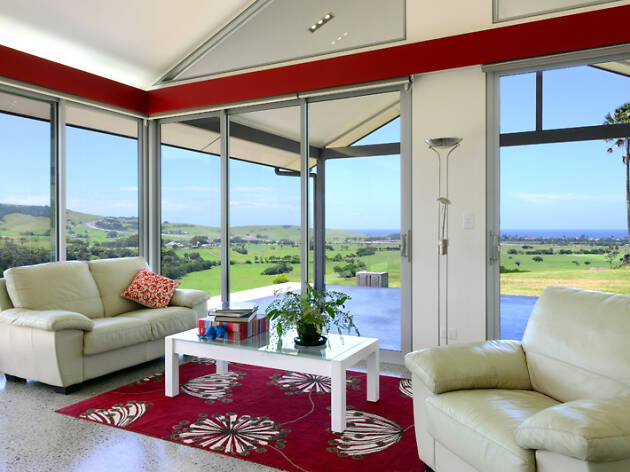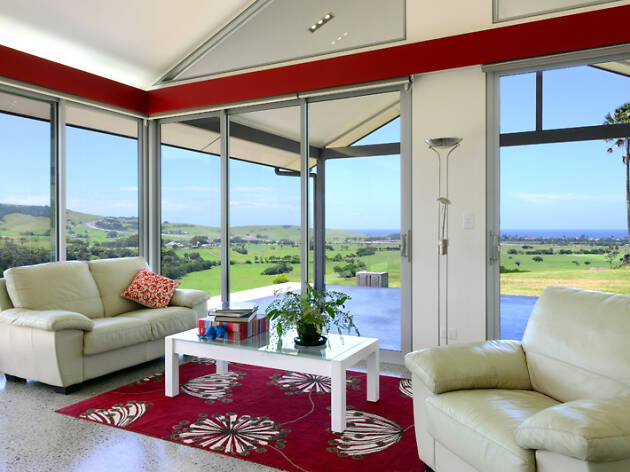 Photograph: Supplied
The secluded retreat at Rose Valley combines the best of a rural location with modern, comfortable, spacious accommodation. Floor-to-ceiling glass wraps around the open plan dining room meaning there's nothing between you and the green pastures that run down towards the sea in the distance. There are three bedrooms, two bathrooms and a spa, plus a well kitted out kitchen and walk-in pantry. No WiFi means it's just you and the bird calls.
Staying in Sydney? Treat yourself
Our definitive, ranked list of where to eat in Sydney right now. We hope you're hungry because you're going to want to sample every one.