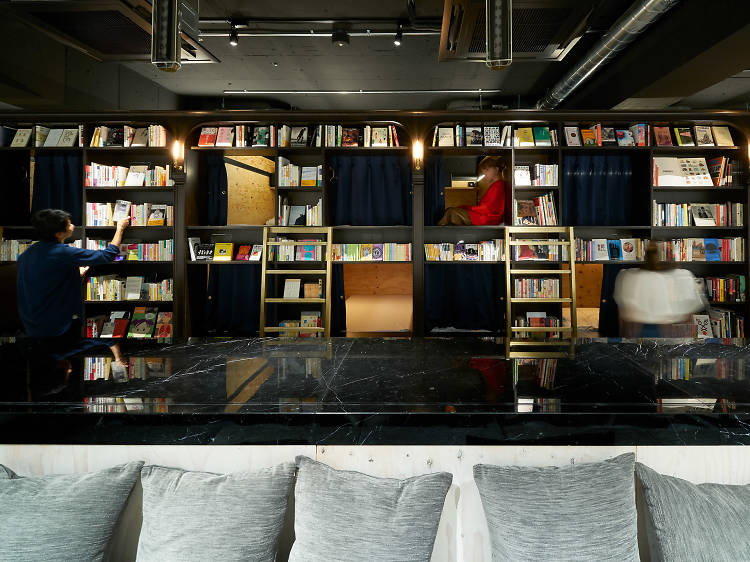 If you think B'n'B means Bed and Breakfast, it's time to reassess your options. This Tokyo hotel has invented the first 'Book and Bed' mode of accomodation. If you self-identify as a bibliophile, this special place is sure to give you sweet dreams - although the owners joke that when the books are this good, you're more likely to be up all night reading.
The endless shelves of books are all available to borrow free throughout your stay, which (crucially for every book-loving traveller) means you can cut down on the amount of books you need to bring with you in the suitcase.
They offer three room types: compact, standard and double, and the toilets and showers are shared between guests. And if you want somewhere nice to read, there's an on-site bar. The Book and Bed concept has so far proved so successful they've opened further another branch in Tokyo's Asakusa district, along with ones in Fukuoka and Kyoto. Book worms rejoice!