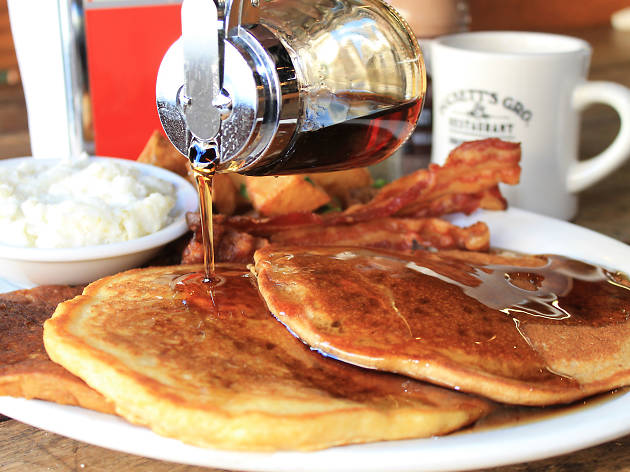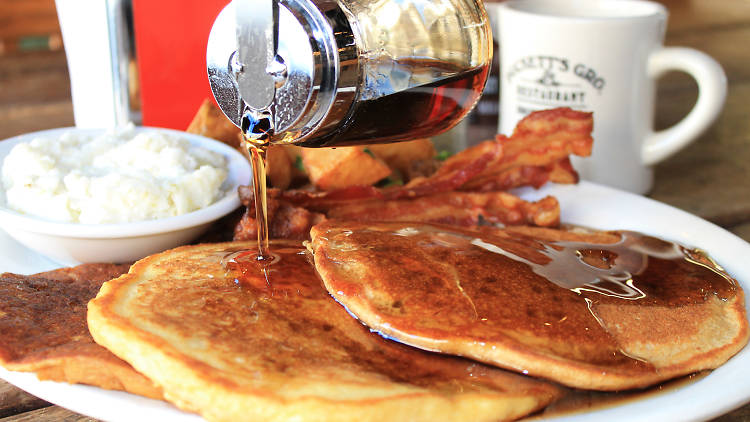 Where to eat the best breakfast in America
Fill up on pancakes, waffles, coffee and eggs at these spots offering the best breakfast in America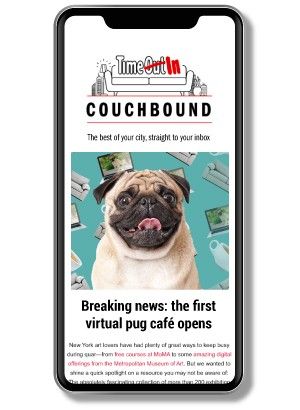 An email you'll actually love
Sign up to our Couchbound newsletter and bring the city to your sofa
Subscribe now
Best breakfast in America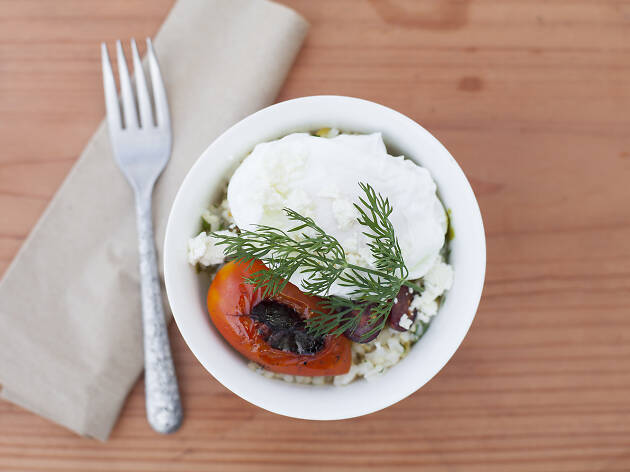 What started as a preserves company is now one of LA's most coveted eateries: Sqirl, a small nook of a restaurant that serves breakfast and lunch made with farm-fresh ingredients. Chef Jessica Koslow is still churning out jams, but this time you can spread it on thick cuts of brioche toast with Sqirl's house ricotta. If you're not ordering toast here, you're probably opting for one of the rice bowls, filled to the brim with seasonal flourishes such as sorrel pesto and radishes, sheep's-milk and feta cheeses, plus a poached egg and juicy house sausage. There will be a line, but it's well worth the wait (as will be Sqirl Away, no doubt—Koslow's upcoming second venue, set to open next door).
The heralded lox emporium—a Lower East Side staple since 1914—serves old-world standbys like borscht, smoked-fish platters and egg creams at its nearby full-service restaurant. At breakfast, chow down on appetizing classics such as smoked fish-loaded bagels, plus potato latkes nestled with soft poached eggs.
Chad Robertson and Elisabeth Prueitt of Tartine Bakery launched this roomy, 5,000-square-foot eatery in the Heath Ceramics complex in fall 2016. True to the Tartine brand, the pastry case is packed with over a dozen sweet and savory choices, including a fontina, herb and pepperoni biscuit and a preserved lemon pie with kale and Moroccan spices. The bready breakfast fare includes two egg sandwiches (on a griddled English muffin with Cabot cheddar, or a toasted bun with porchetta and salsa verde) as well as a range of fancy toasts, with toppings like coddled egg, trout roe, nduja and stracciatella.
Artisanal breads, like anadama miche, not to mention perfectly flaky croissants, are the foundation upon which chef Eli Kulp builds edgy, award-winning menus for this Old City favorite. Think beet-cured salmon with cream cheese and fried capers on perfectly crisp-chewy toast, or go for broke with the Hickory Town breakfast sammie, which stacks Lancaster bologna, horseradish-spiked Amish cheddar and a runny farm egg on a homemade kaiser roll.
Austinites' patience for standing in line is legendary, but the wait at most brunch spots is still nothing compared to other hip avocado-toast outposts of Portland and Brooklyn. Paperboy's giving them a run for their money, with a long but totally-worth-it wait that holds rewards like a pimento cheese B.E.C. on brioche and potato hash shot through with unctuous pulled pork. The half-step away from traditional brunch fare manages to be both casual (you are in a dirt lot, after all) and elevated—there are few other places in town where pickled carrots and shaved radishes sneak their way into breakfast. Check out the second location on the patio of Radio Coffee & Beer.
Now under the talented Cosmo Goss, Paul Kahan's Publican is still as relevant as it was when it opened in 2008. It boasts a fantastic beer list, packed with Belgian and local brews; a menu that equally celebrates meat, seafood and veggies; and the best brunch in town, served Saturdays and Sundays. Stylish, wide-ranging options span a raw bar packed with pristine oysters; indulgent French toast piled high with snowy whipped cream; and chickpea and chorizo stew crowned with a slow-cooked egg.
"If you haven't had breakfast at Brennan's, you haven't really been to New Orleans at all," wrote novelist Peter S. Feibleman in 1971. Since 1946, like-minded breakfasters have arrived at the pink-painted French Quarter institution starting 8am for ageless indulgences like bourbon milk punch, crab omelettes and Creole crepes. The restaurant relaunched with chef Slade Rushing in November 2014, after which he was promptly nominated for a James Beard Award. In addition to its timeless a la carte, Brennan's now serves a two-course prix-fixe breakfast starring savory eggs Hussarde.
In 2006, three North Carolina ex-pats started selling homemade biscuits from a Portland State University farmstand. Several accolades and countless butter-stained napkins later, Pine State Biscuits is an institution with two cafés, a takeaway window and a perpetually mobbed stand at Portland's seasonal farmers' market. Locals revere the Reggie Deluxe sandwich, which combines fried chicken, bacon and cheese with sausage or mushroom gravy and a fried egg on a surprisingly buoyant biscuit. Like a soggy Portland winter, it's not for the faint of heart.
This is the Grove's command central for the socio-anthropological sport of people-watching, thanks to the Green Street's strategic placement on a bustling corner. To accompany this activity, management thoughtfully provides excellent salads, flatbreads, pastas and burgers.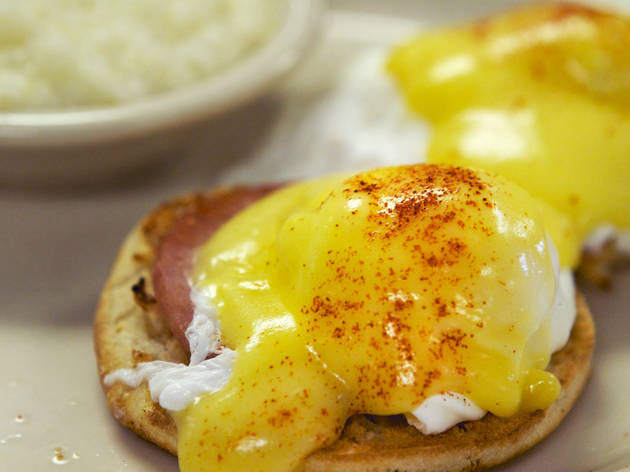 Photograph: Courtesy Creative Commons/Flickr/Garrison Gunter
10. Clary's Cafe in Savannah
Neighboring grand dame Mrs. Wilkes might get all the guidebook ink, but Clary's Cafe is the down-home real deal. Part diner, part greasy spoon and all Southern charm, Clary's is staffed by a multigenerational cast of affectionately surly servers wont to call guests "hon," serving gargantuan pecan sticky buns, country-fried steaks and cheesy grits to ravenous crowds of families, students and John Berendt–reading vacationers.
Show more
See the best breakfast restaurants in American cities