50 best New York bars: Long Island City
The best New York bars in Long Island City, Queens include a shadowy speakeasy and one standard-bearing beer bar.
By Time Out editors
Photograph: Roxana Marroquin
50 best New York bars: Dutch Kills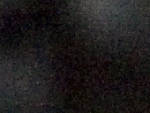 Price band: 2/4
Critics choice
By now, bar pioneer Sasha Petraske's formula is pretty familiar: natty bartenders, precise drinks and little (if any) signage. What separates Long Island City's Dutch Kills from the rest is space. The plentiful elbow room makes it a comfortable place to enjoy cocktails like the rye-based Garibaldi, made with lime juice, Campari and mellow white grapes. The Infante takes the familiar pairing of tequila and lime, and lightens it up with homemade orgeat (rosewater and almond syrup) and nutmeg. The cocktail price tag of $9 is a welcome break from the $13-a-drink norm across the river. And if you go on a weekday, you can escape the city crowds as well.
27-24 Jackson Ave, (at Dutch Kills St)
More info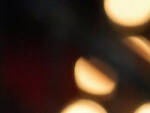 Price band: 2/4
Critics choice
A serious craft-beer selection is the draw at this bi-level beer hall, which comes from a team of hops zealots with ties to Alewife Baltimore and the cultish Lord Hobo in Cambridge, MA. Sure, there's an Anywhere, USA, vibe to the generic-looking gastropub, and we could do without the poppy soundtrack and truffle oil on our fries. But the owners come through where it counts, curating a balanced and worldly beer list (28 taps, 100-plus bottles) that can go toe-to-toe with the most pedigreed suds haunts in Manhattan and Brooklyn. And while the pricey pub grub (a formidable burger, jalapeño mac and cheese) is hit-and-miss, late-night pizzas (11pm–2am) and weekend brunch service (Sat, Sun 11am–4pm) give Alewife anytime appeal.
5-14 51st Ave, (between Vernon Blvd and 5th St)
More info
---