The best Chinese restaurants in Bangkok
From authentic Sichuan cuisine to modern oriental fine dining, we round up the best Chinese restaurants in Bangkok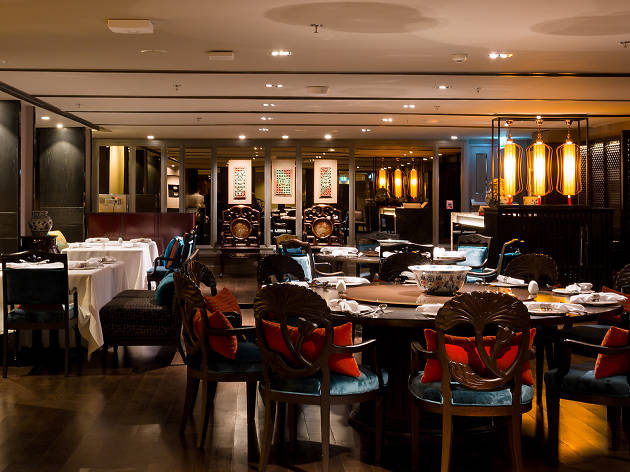 Fans of succulent dim sum or crispy Peking duck need not worry — Chinese cuisine is always served in the best Asian restaurants around the world. In Bangkok, the range of Chinese cuisine spans various regions that you won't need to travel to China to experience authentic Sichuan or Cantonese fare. We zero in on the best Chinese restaurants in the city.
The best Chinese restaurants in Bangkok
Shang Palace at the Shangri-La has always topped lists of best dim sum restaurants in Bangkok, thanks to savory bites that scream authentic Cantonese flavors. Even better, their dim sum lunch sets come at a good price—for B788 per person, you can savor all of Shang Palace's 46 homemade bites between 11:30 and 14:30 on weekdays. Shangri-La's top-notch service is another added bonus.
This Chinese restaurant in Swissôtel Le Concorde draws in crowds with an all-you-can-eat dim sum buffet for only B790. Among the selections are chewy bites with fancy fillings like steamed shrimp mixed with squid ink dumplings (topped with a gold leaf, no less) and steamed scallops and egg white dumplings with bird's nest.
This swanky family-style restaurant serves polished versions of traditional Chinese recipes. Dishes that are staple to this cuisine – Peking duck, dim sum, and stir-fries – are all excellently prepared and shine with exceptional flavors.
It's been a couple years since Man Fu Yuan, a respected Cantonese restaurant at the InterContinental Singapore, expanded to Thailand, opening a restaurant at the posh Rajapruek Golf Club in northern Bangkok.