The best Chinese restaurants in Bangkok
From authentic Sichuan cuisine to modern oriental fine dining, we round up the best Chinese restaurants in Bangkok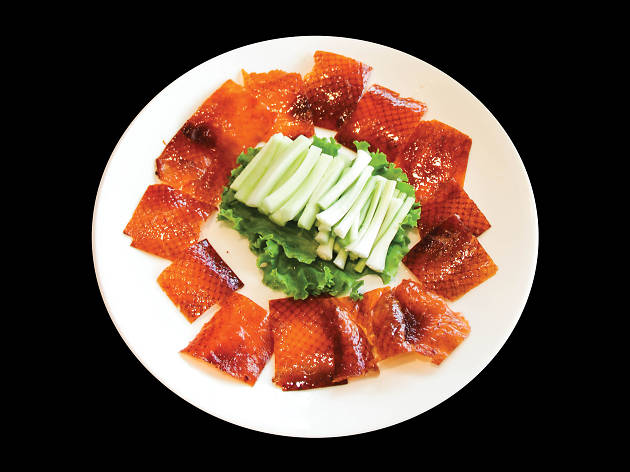 Fans of succulent dim sum or crispy Peking duck need not worry — Chinese cuisine is always served in the best Asian restaurants around the world. In Bangkok, the range of Chinese cuisine spans various regions that you won't need to travel to China to experience authentic Sichuan or Cantonese fare. We zero in on the best Chinese restaurants in the city.
The best Chinese restaurants in Bangkok
Steered by the culinary powerhouse Water Library, the Chinese eatery Hong Bao is always packed with locals in the know. On top of Chinese delicacies like Peking Duck, Hong Bao serves dim sums all day and uses top-grade produce for the fillings. Their xiao-long-bao and custard lava buns are the real deal.
Read more
In our skeptical minds, we were doubtful of the buzz surrounding the newest introduction to 72 Courtyard in hip Thonglor. The creation of May Chow, the former chef of popular Hong Kong eateries, Bo Innovation and Yardbird, who later ventured out on her own to open a stall selling Chinese bun burgers, Little Bao, brilliantly combines traditional Cantonese favorites with modern twists. Hoping to be proven wrong, we decided to set our doubts aside and let the dishes do the talking.
Read more
This swanky family-style restaurant serves polished versions of traditional Chinese recipes. Dishes that are staple to this cuisine – Peking duck, dim sum, and stir-fries – are all excellently prepared and shine with exceptional flavors. Man Ho also specializes in the king of seafood, abalone, which is either braised with shitake mushrooms or served in oyster sauce and garnished with kalian greens.
Read more
It's been a couple years since Man Fu Yuan, a respected Cantonese restaurant at the InterContinental Singapore, expanded to Thailand, opening a restaurant at the posh Rajapruek Golf Club in northern Bangkok. Business was so good that it's opened a sister eatery at Emquartier's Helix Quartier. Set to be a more casual, all-day-dining venue, Man Fu Yuan is simply dressed in classy ivory hues with elegant yet comfortable sofas and a smattering of Chinese pottery.
Read more