The best pizza in Boston you need to try
Whether you prefer Neapolitan style or a medium crust, white or red, here's where to find the best pizza in Boston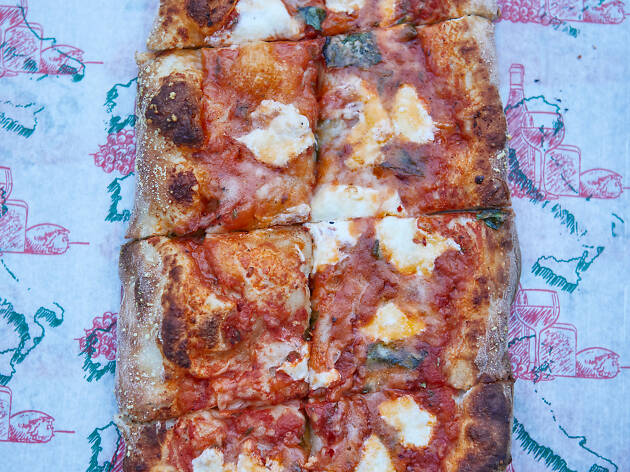 Pizza is a hot topic in many cities, spawning many an argument over who makes the best. Boston has countless no-frills places serving fast, tasty slices, plus many of the best Italian restaurants in Boston serve up their own take on a classic pie. You can enjoy a stylish brunch in Boston with an upscale breakfast pizza, or try a seafood-focused pizza at some of the best seafood restaurants in Boston. Most of the top pizza spots won't serve slices, but don't let that deter you from putting together your own pizza crawl, walking through the city while seeking out the best places to stop for a pie and a drink. Some of Boston's best pizzerias have been recognized as the best in America, so it's worth your while to try them all and decide for yourself.
RECOMMENDED: Full guide to the best restaurants in Boston
See the best pizza in America
Who bakes the best pizza in America? For top wafer-thin pies and deep-dish slices, we say it's these pizza restaurants.