The best indoor activities in Boston
What to in Boston do when the weather is not so great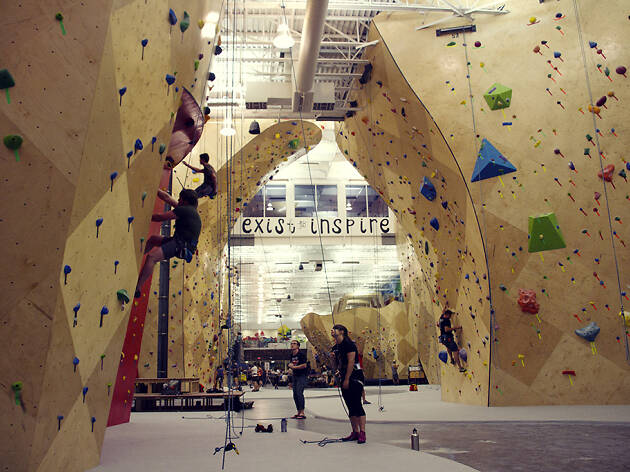 New England weather is notoriously fickle. It can be perfect for a hitting up one of the best hikes near Boston or for viewing fall foliage (or even a day at a Boston beach), but sometimes it's too rainy, too cold, or too darn hot. Instead of vegging out in front of the TV, check out the best indoor activities in Boston and you won't mind the weather. From an active indoor climb to a quiet cup of coffee or a cultural excursion, these indoor activities will keep you occupied until the next beautiful day. When the weather improves, take one of the best walking tours in Boston or hit up one of Boston's best parks.
RECOMMENDED: Full guide to the best things to do in Boston
The best of the city under one roof
Eating your way through Time Out Market Boston is a great way to spend time indoors. Get a bunch of friends together, and everyone can try something different. You can also wander around and graze on snacks and samples. Time Out Market boasts 15 curated food offerings, a demo kitchen, two slick bars and lots more. There's plenty of seating and some of the biggest culinary names in Boston delivering a varied assortment of delicious dishes and killer bites.
Best indoor activities in Boston