Chicago's a city that likes to party. So naturally, we Chicagoans take our holidays very seriously. Sure, we do Halloween and Thanksgiving and Pride like everybody else, but we go nuts for our own special set of holidays (many of which are food-based, duh). Here are the nine best holidays in Chicago that you can't find anywhere else:
Paczki Day—February
The Polish celebration of Fat Tuesday is no joke in Chicago. Chicagoans of all backgrounds celebrate gluttony with paczki, Polish pastries similar to jelly donuts. Yum.
The South Side Irish Parade—March
In Beverly, Irish Christmas falls on a Sunday in March, at a little event known as the South Side Irish Parade. The event has a notoriously, ahem, boisterous reputation, that in recent years has been battled with open container fines. Regardless, Parade Day is the best day of the year for many Irish Chicagoans.
Mario's/Rainbow Cone/Scooters opening days—April/May
Some of Chicago's best dessert stops are only open in the warm months, so their opening days mark the beginning of summer in Chicago. But be warned: If you're hitting up these stands on day one, come ready to wait in line.
The Crosstown Classic—Sometime during baseball season
Whether you're a North Sider or a South Sider, Chicago screeches to a halt when the Cubs and Sox face off each summer. It's a weekend of (mostly) friendly competition that undoubtedly produces some slight debauchery from fans.
Firework Wednesdays—June-August
Since summer in Chicago is so glorious, we get fireworks at Navy Pier every single Wednesday. We're just that special.
Bud Billiken parade—August
The largest and oldest African American parade takes over Bronzeville the second Sunday in August each year. The parade celebrates the robust history of Chicago's African American community, and is a party like no other.
Lollapalooza—End of July/Beginning of August
For the under-22 crowd, Lolla is the sweetest weekend of the year. For the olds and crankies (like myself), it's the perfect weekend to get out of Chicago. Either way, everyone in Chicago marks their calendar for this four-day music fest.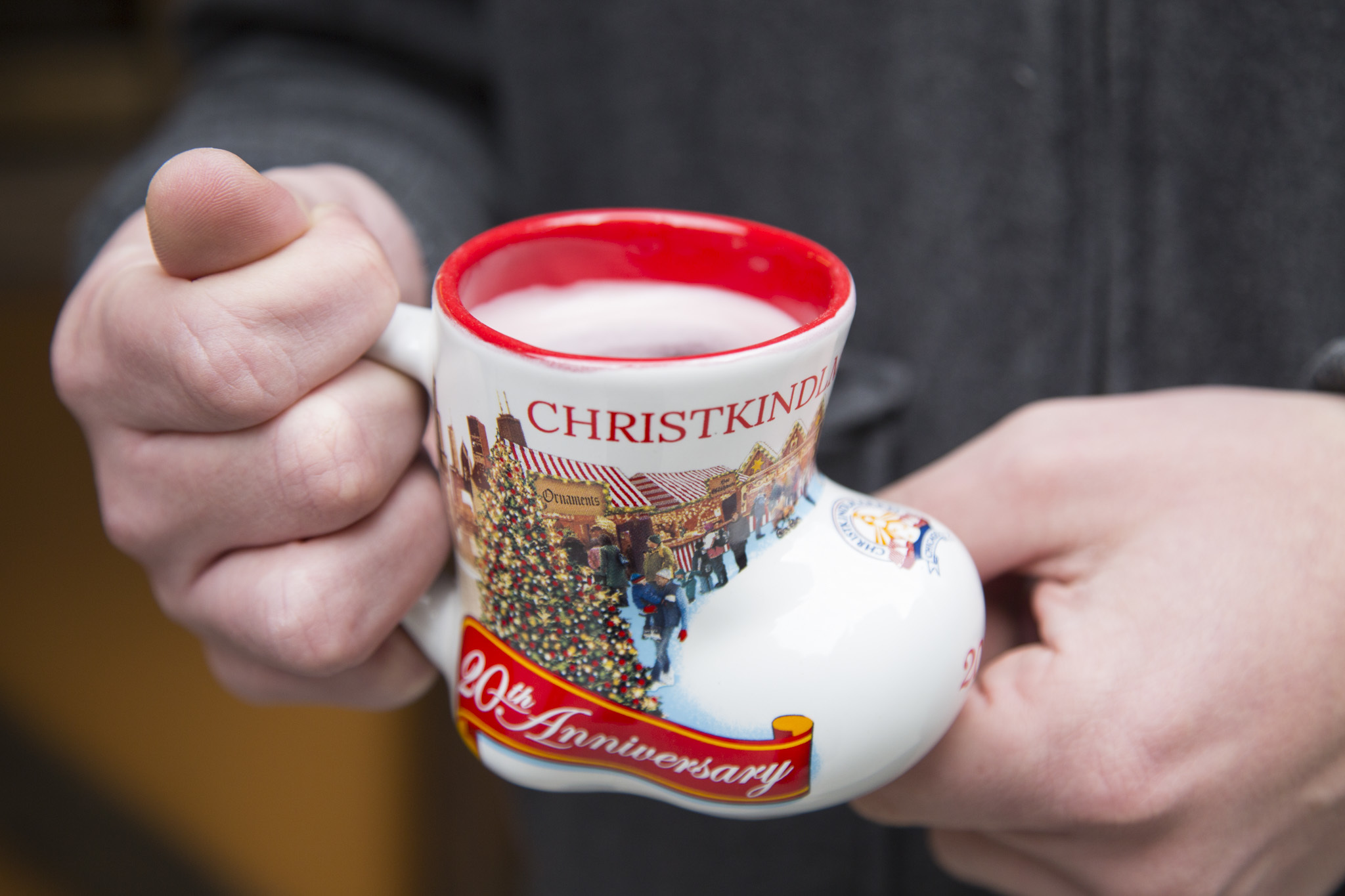 First day of glögg at Simon's/Bourbon County Stout release—November
In the summer we eat ice cream, in the winter we hole up and drink. The Christkindlmarket glögg and sought-after Bourbon County Stout that is released in November makes the temperature drop… well, more tolerable.
End of street sweeping season—November
November may mean colder weather and shorter days, but it also means the end of the City of Chicago's street cleaning. Each year, Chicagoans rejoice at unrestricted parking on residential streets…That is, until "dibs" begins.