Chicago may be known as the Second City, but to the people who live here it's second to none. While some locals love to complain about the weather, traffic and corrupt politicians, the pride of residents runs so deep that many want to show it off wherever they go, wearing the city's four-starred flag on shirts, hats and even inked into their skin. The city welcomes transplants from around the world, so long as you're willing to learn the unofficial rules of living in Chicago, pick up a little Chicago slang and prepare to have you hot dog condiments scrutinized. If you're considering a new place to call home, here are 11 reasons to move to Chicago.
1. The dining scene
It's impossible for a tourist with a few days in the city to fully explore the best restaurants in Chicago, which range from world-renowned chef-driven fine dining establishments to 80-year-old ice cream stands. Chicago helped establish the farm-to-table and tasting menu trends, but it also boasts plenty of casual establishments where you can save some money while enjoying everything from empanadas to Chicago-style hot dogs. You'll quickly learn how to eat like a local.
2. Midwestern warmth
See someone on the street waving to you? Don't panic and think it's someone whose name you've forgotten—it's probably just a stranger being friendly. While New Yorkers are known for bring brusk and Los Angelinos just want to peruse your IMDB profile, Chicagoans are typically a welcoming bunch that are usually happy to give you directions, recommend a restaurant or even help dig out a car stuck in the snow. Just don't try to move that "trash" in your neighbor's freshly dug-out parking spot.
3. Affordable(ish) rents
Just like every other major US city, rent is on the rise in Chicago, but you can get a lot more space for your buck than you'd be able to in New York or San Francisco, where the median rents are almost double what they are in Chicago. As with any city, what you pay will depend highly on your neighborhood, so you'll probably want to avoid moving into trendy areas like the West Loop, Logan Square and River North if you're looking to save some dough on rent.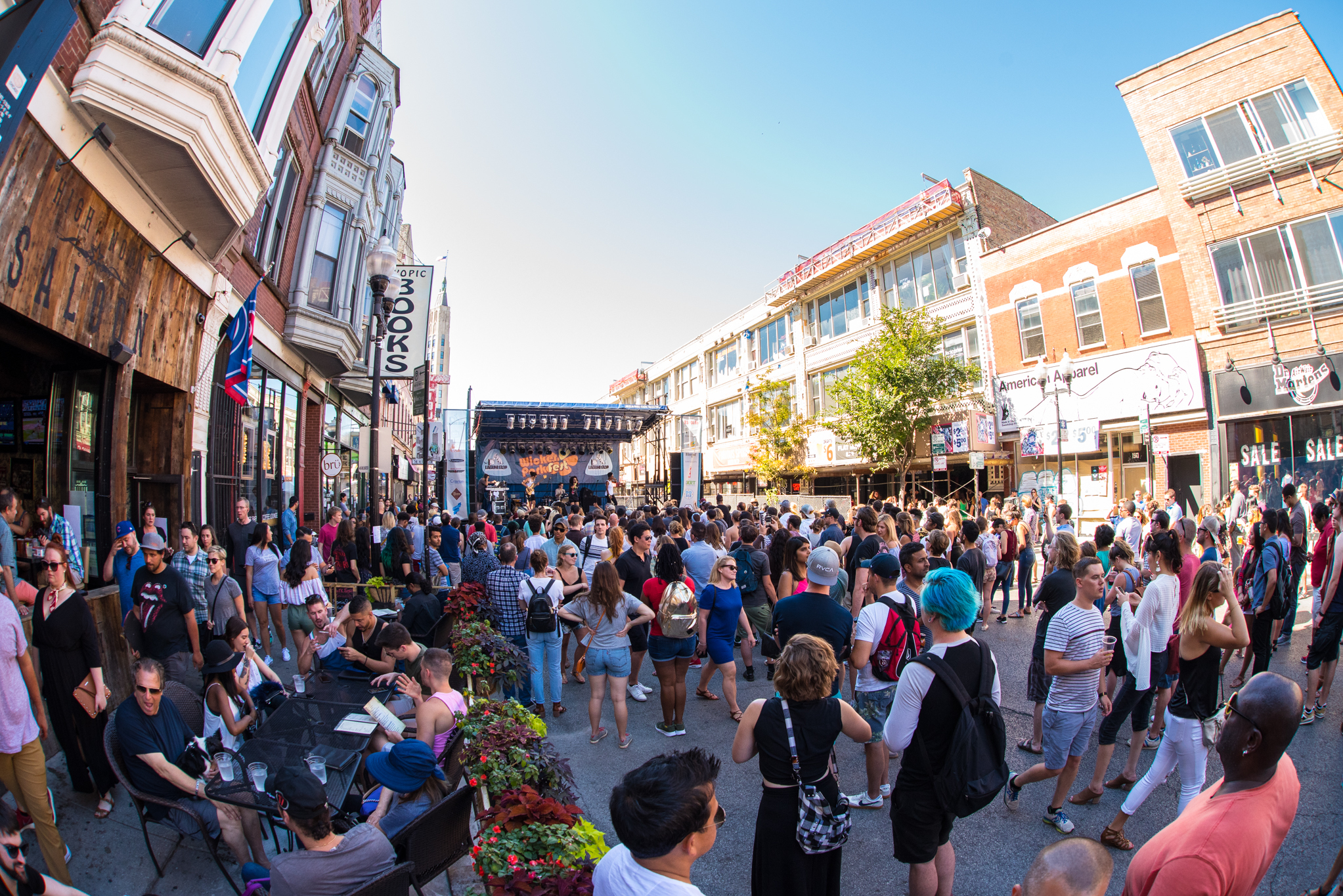 4. Street festivals
Chicago winters can admittedly be a bit miserable (you'll have to get used to bouts of snow and frigid temperatures), so when spring comes around Chicagoans throw a party every weekend until it gets cold again. When the weather is warm, you'll find small neighborhood celebrations, massive art fairs, bashes devoted to burgers and tacos, and even festivals where you can learn how to dance. Festivals shut down streets to car traffic, so put on a pair of comfortable shoes and prepare for some day drinking on the pavement in exchange for a small donation at the gate.
5. It's a city in a garden
After the Great Chicago Fire of 1871, the city was rebuilt as a model for urban living packed with parks, boulevards and playgrounds. City planners Daniel Burnham and Edward H. Bennett sought to make Chicago live up to its motto of "City in a Garden" (or "Urbs in Horto," as the Latin phrase on the city's seal reads) and residents continue to reap the benefits with plenty of green space perfect for picnicking, watching outdoor movies, jogging or walking with your dog.
6. The theater scene
Chicago is one of the best places in the world to see sketch or improv comedy, home to the Second City—where icons such as Stephen Colbert and Tina Fey began their careers—as well as comedy theaters like the Annoyance and the Lincoln Lodge. If you prefer slightly more serious stage productions, can visit local institutions like the Steppenwolf Theatre or the Goodman Theatre, head to the Loop's theater district to see a Broadway musical or find experimental performances at the many storefront theaters scattered across the city.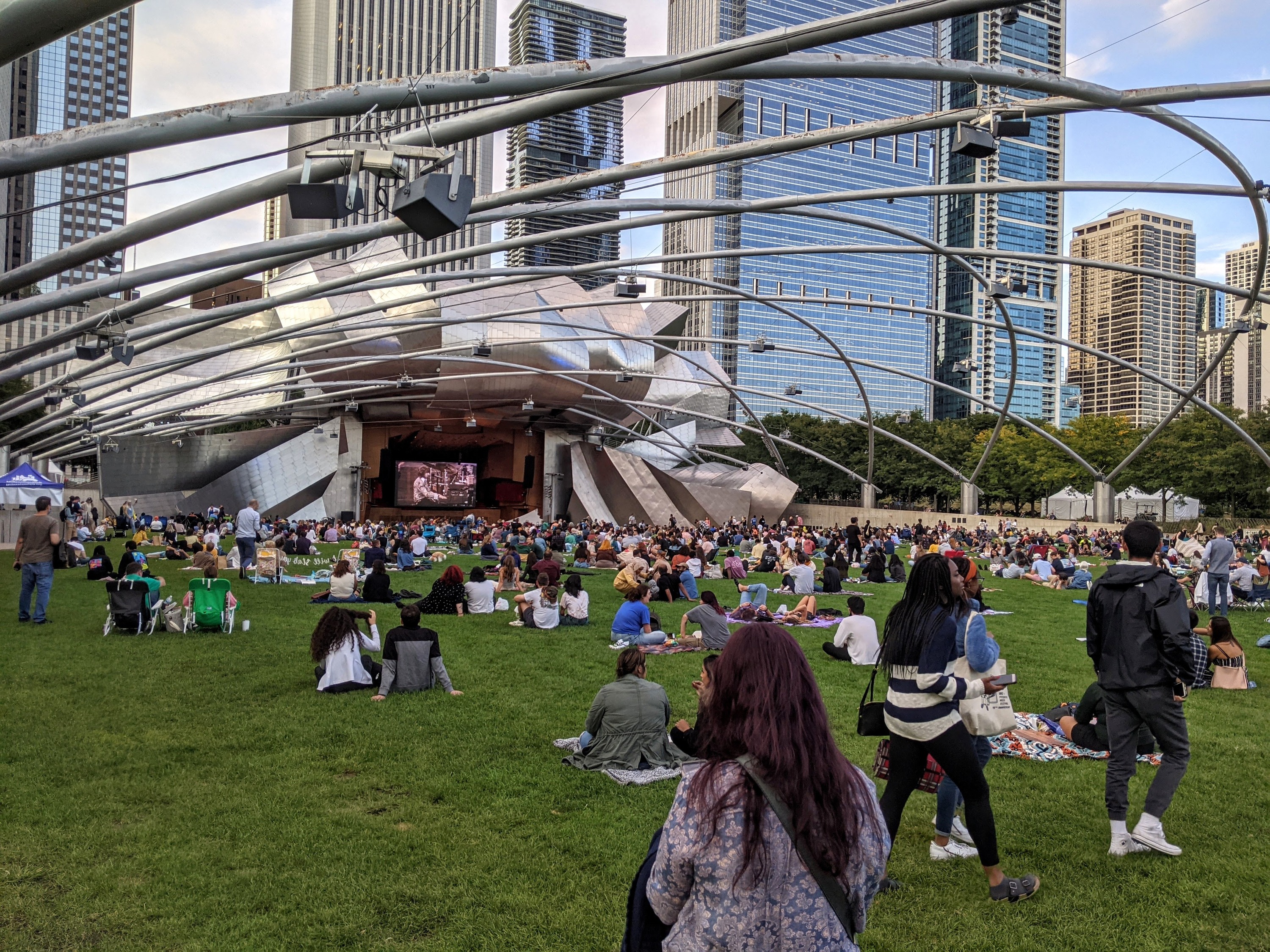 7. The music scene
Chicago has always been a city with melody and rhythm, acting as the birthplace of house music and a home to many jazz and blues musicians who came north during the Great Migration. Since the turn of the century, major music festivals like Lollapalooza, Riot Fest and Pitchfork Music Festival have become fixtures of the city's summer calendar. And with a mixture of historic theaters, giant arenas and smaller clubs, the best music venues in Chicago regularly host talented artists from around the world—and plenty of local musicians who draw inspiration form the city's rich musical history.
8. The water
Chicago is the intersection of the Chicago River and Lake Michigan, meaning there's plenty of aquatic fun to be had. In the summer, Chicago becomes something of a beach town (yes, there are plenty of beautiful Chicago beaches)—you'll find stretches of sand packed with swimmers and volleyball players, kayakers and paddle boarders on the river as well as booze cruises and speed boats offering a chance for chill or thrills on the lake.
9. The breweries
Chicago is one of the best cities for beer drinkers in the world, boasting a staggering number of local (and national) breweries that often collaborate with one another to create novel, limited-edition concoctions that you'll find on tap at craft beer bars. If you don't know the difference between a pilsner and a pale ale, you'll want to hit up one of the city's many beer festivals where you can try a huge variety of styles and talk with the folks who run Chicago's best breweries about their craft. And if you're not a beer person, don't worry, we have cocktail bars and wine bars, too.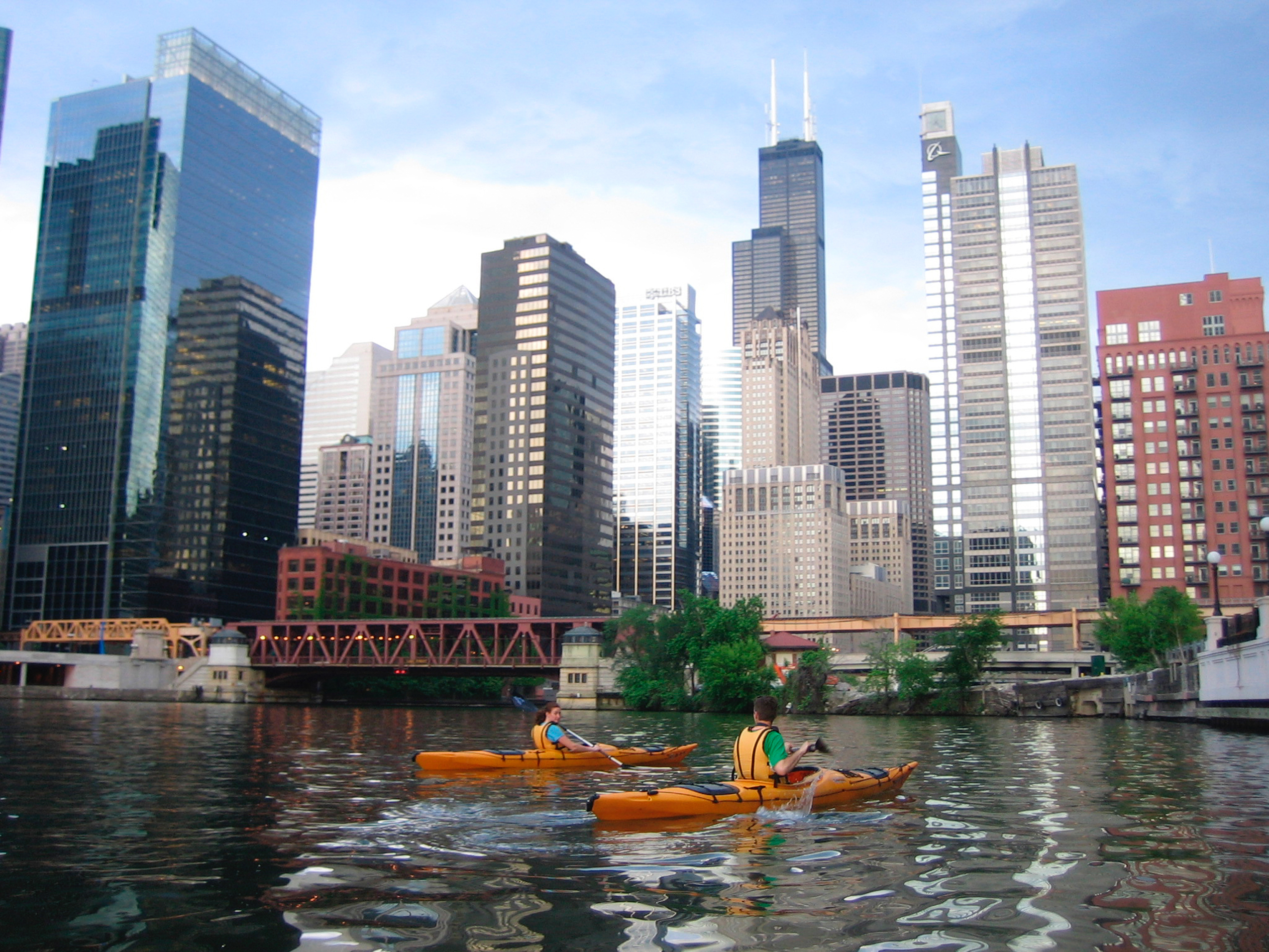 10. The architecture
Many of America's most iconic architects and city planners have worked in Chicago, which features a mix of neo-Gothic skyscrapers, iconic Prairie School buildings and contemporary structures by the likes of Jeanne Gang and Helmut Jahn. Be sure to take an architectural tour soon after moving here to get to know the city and its history, or head to Oak Park to get a crash course in the work of Frank Lloyd Wright.
11. World-class cultural institutions
There's always something new to learn and discover at Chicago museums, and its a great perk of living here. Head to the Field Museum to visit Sue, the largest and most complete Tyrannosaurus rex ever discovered, then stop next door to see the penguins and beluga whales at the Shedd Aquarium. Stroll down Michigan Avenue and stop into the Art Institute of Chicago, which features works by Andy Warhol, Pablo Picaso and Vincent van Gogh along with ancient sculptures and modern installations. Most museums offer discounted admission to Illinois residents—a good incentive to get a new ID after you settle in.