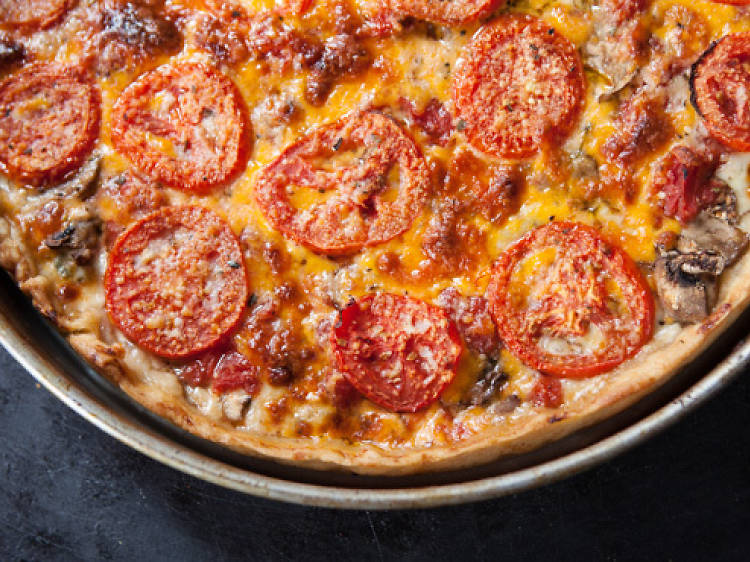 Photograph: Martha Williams
Whether you're craving a massive slice or a proper pie, Chicago has you covered on the pizza front. Locals devour everything from coal-charred Neapolitan 'za to thick dough topped with wild ingredients. But it's deep dish pizza that really put Chicago on the map. Though its origin is often debated (for the record, most purists point to Pizzeria Uno), the city's devotion to the delicacy is uncontested. The anatomy of a true deep dish pie starts with a sturdy, buttery crust that's molded into a high-sided pan. The dough is layered with cheese, a thin patty of Italian sausage (optional) and whatever other toppings you choose before the whole thing is blanketed in chunky tomato sauce. Plan to share—you won't need more than a slice or two of this gluttonous treat.
Where to get it: Lou Malnati's has locations all over the city, making it easy to find one of the most consistent deep dish pies we've tried, but most locals will point you to Pequod's, a Lincoln Park pizzeria that's famous for its caramelized crust. Be prepared to wait for a table at both.