The best coffee shops in Chicago
The best coffee shops in Chicago include neighborhood joints and downtown cafes that serve excellent coffee drinks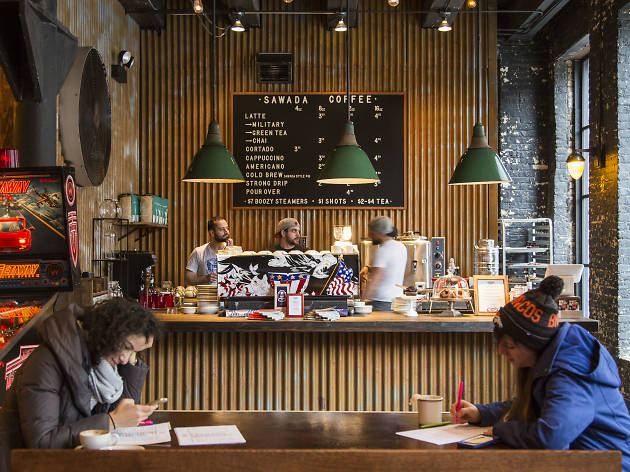 It wasn't until we compiled this list that we realized what a great coffee city Chicago really is. Beyond boasting quality shops in just about every neighborhood, Chicago is home to some of the best brands in the business, including Intelligentsia, Metric, Dark Matter and Passion House. Whether you want to geek out with the pros or you're simply grabbing a cup to go on your way to work in the Loop, all of Chicago's best coffee shops make it easy for you to get your caffeine fix. We rounded up the top options for your sipping pleasure—from a Bohemian hideaway to a coffee empire.
Best coffee shops in Chicago
Restaurants, Coffee shops
The owners of this neighborhood coffee shop seem to have ambitions far larger than the tiny (and seemingly unfinished) space would imply. Baristas are superfriendly, direct-trade coffee is roasted in-house, and sandwiches are named after storytellers. Options like the Garrison Keillor (turkey, cheddar, avocado, apple and honey mustard on wheat) are basic and straightforward, as are the lattes, but the genuine warmth of the place is more uncommon.