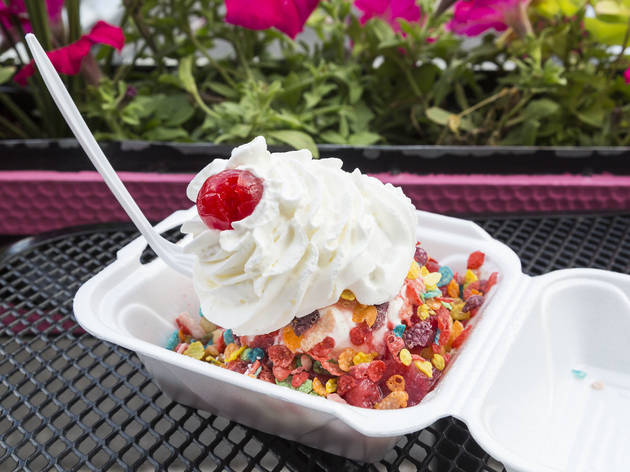 Where to find the best ice cream in Chicago
The best ice cream in Chicago comes in all shapes and sizes—from towering cones to decorated popsicles
There's only one thing that can truly cool you down on a scorching-hot summer day: the best ice cream in Chicago. Thankfully, the city is dotted with shops that serve flavorful gelato, frosty Italian ice, fancy-ass popsicles and sky-high cones of hand-spun custard. It's easy to see why ice cream is the best dessert in Chicago—and perhaps a Chicago attraction in its own right. Want to taste five flavors at once? Original Rainbow Cone is where it's at. Looking for sundaes with a side of old-school vibes? Check out Margie's Candies. Ever wondered what saffron-flavored sorbet tastes like? Black Dog Gelato has you covered. No matter what you have planned this summer in Chicago, these top-notch ice cream shops will give you a sugar rush while keeping you cool. Lick your way through the best ice cream in Chicago!
RECOMMENDED: Explore more of the best restaurants in Chicago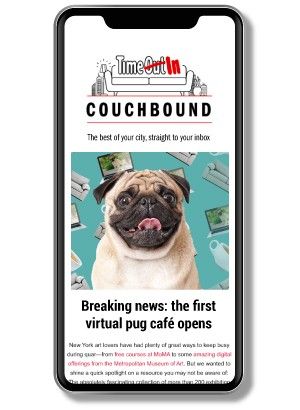 An email you'll actually love
Sign up to our Couchbound newsletter and bring the city to your sofa
Subscribe now
Best of the city under one roof
Inspired by the memory of standing at the end of her driveway and waiting for the ice cream truck, pastry vet Dana Salls Cree partnered with Michael Ciapciak, owner of Bang Bang Pie & Biscuits, to open the ice-pop shop of her dreams in Logan Square. These sprinkle-coated handheld delights are as creative as they are beautiful, with imaginative flavors like peanut butter-potato chip, Thai tea and a plant-based blue-moon pop that's brimming with nostalgia. Now, they're also available at Time Out Market Chicago, and if you close your eyes, you can almost hear the ice cream truck's classic jingle from your childhood.
The best ice cream in Chicago
Best ice cream shops in America
Whether you like oddball flavors or your taste is more vanilla, get your frozen fix at these top ice cream shops, from classic parlors to new-wave purveyors