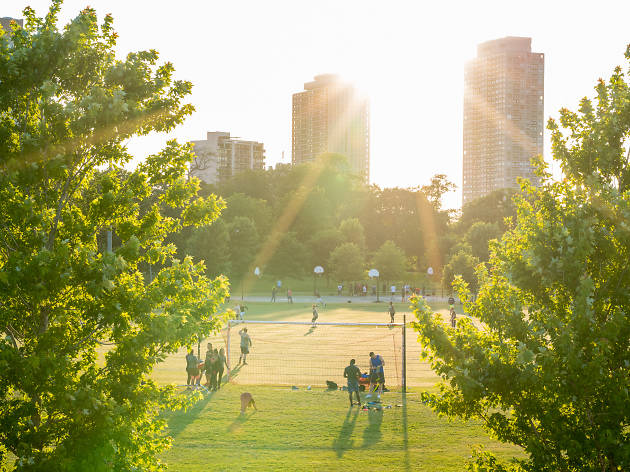 The best things to do outside in Chicago
Take advantage of the good weather with these fun outdoor activities and things to do outside in Chicago
Summer is here, and you know what that means: It's time to make the most of the sunny weather with the best outdoor activities and things to do outside in Chicago. With the city slowly opening up, Chicagoans finally have options besides things to do indoors like exploring the best parks in Chicago or trying the best hiking near Chicago. Adventure seekers can take a speedboat ride around Lake Michigan or zip line through a nearby forest preserve, while those looking to relax might want to hit up an outdoor yoga session. Before you head out, catch up on the latest guidelines with our story on what you can and can't do outside in Chicago right now.
Note: Some attractions may be closed or operating at limited capacity. It's always best to check before you go.
Things to do outside in Chicago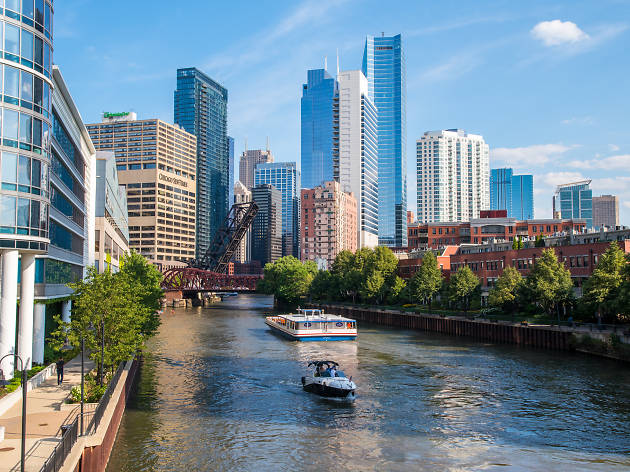 Photograph: Neal O'Bryan
1. Kayak down the Chicago River
Want to work up a sweat while you sightsee? Sign up for this kayak tour that paddles by some of Chicago's most architecturally striking buildings. You'll spot structures designed by Frank Lloyd Wright, Ludwig Mies van der Rohe and other renowned architects. Plus, the three-hour excursion doubles as a killer arm workout. $76
Though few Chicagoans have their own backyards, they do get to play in Lincoln Park, the enormous 1,208-acre green space in the city's North Side. A third bigger than New York's Central Park, this lake-adjacent landmark boasts a zoo, conservatory, skate park, driving range and baseball fields. Not sure where to start? Join a guided walking tour of Lincoln Park to discover all the potential for summer fun. $30
Note: Park attractions are temporarily closed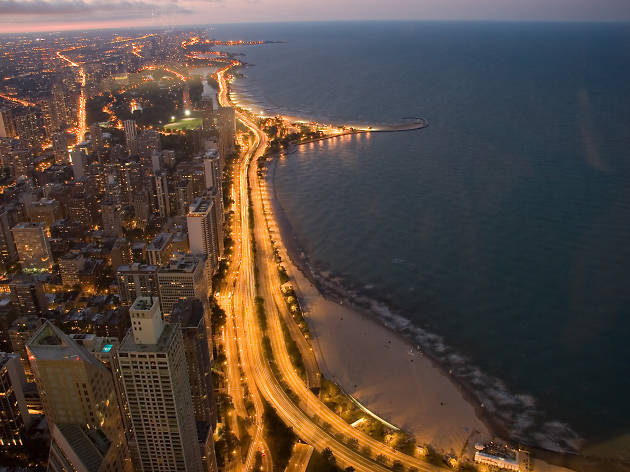 Photograph: Martha Williams
3. Bike past iconic Chicago landmarks at sunset
First-time visitors likely have a mile-long list of must-see Chicago attractions: Millennium Park, Buckingham Fountain, the Adler Planetarium, Lake Shore Drive, the Field Museum and so on. See all five sights and more on this guided bike tour of the city's top attractions at sunset. The already photogenic locations look even more striking backlit by an orange and pink sky. $45.99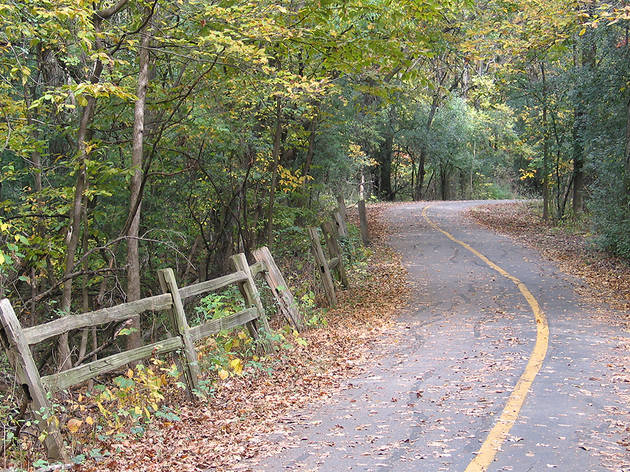 Photograph: Courtesy CC/Flickr/Mark DL
4. Zip line through Bemis Woods
Sure, you could hike the hundreds of miles of trails at the Forest Preserves of Cook County, but if you're looking for a more exciting way to experience nature, you have to take it up a notch—literally. Soar through the treetops of Bemis Woods on this 2,000-foot-long zip line course. Obstacles such as Tarzan swings, rope ladders and trapezes keep things interesting. $63
When the Bloomingdale Line became obsolete in the '90s, the City of Chicago turned the elevated track into a public park. The 606 runs east to west on the North Side, connecting Logan Square, Humboldt Park, Wicker Park and Bucktown. On a nice day, the path can be crowded with joggers, cyclists and tourists, but it's still well worth a visit. And at just 2.7 miles long, this hike is manageable for any city dweller. Free
Photograph: Courtesy Viator
6. Speed around Lake Michigan
Wish your real life were more like The Fast and the Furious series? Climb aboard this speedboat equipped with 2,000-horsepower engines for the ride of your life. The speedometer will climb higher and higher as you zoom around Lake Michigan. Keep your eyes peeled for some of Chicago's best attractions along the shore! $32.42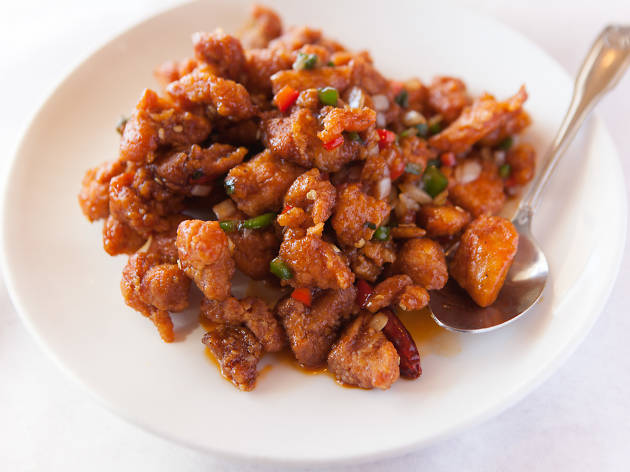 Photograph: Martha Williams
7. Taste your way through Chinatown
Believe it or not, there's more to the city's food scene than deep dish pizza and hot dogs. Explore the culture of Chicago's Chinatown through food on this three-hour tasting tour. You'll sample dim sum, a spicy sandwich from Xi'an, succulent duck from Beijing, a Szechuan hot pot, buttery custard tarts and more. $62.99
A rich history of Mexican-American culture and an up-and-coming art scene combine in Pilsen, one of the city's most attractive neighborhoods. A sunny day offers the perfect opportunity to check out the nabe's impressive collection of murals. Spy Gaia's Quetzalcoatl and the Stork, Jeff Zimmerman's Increíbles Las Cosas Q' Se Ven and the staircase decked out in multicolored glass mosaics at the Damen Ave. Pink Line Station. Free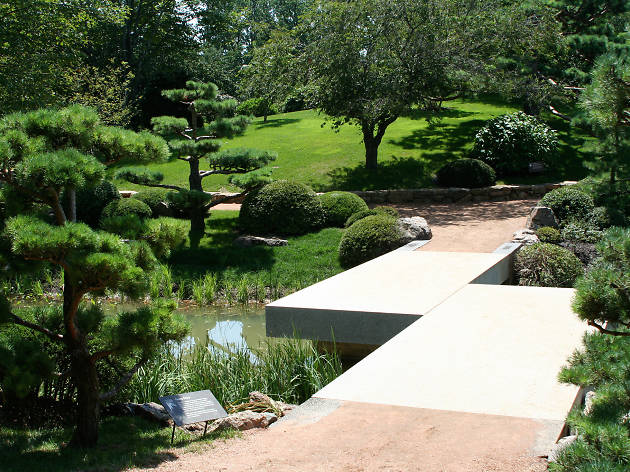 Photograph: Frank James Stocum
9. Go bird-watching at the Chicago Botanic Garden (CLOSED)
Alan Anderson of the Chicago Audubon Society leads regular bird-watching walks on the garden's grounds every spring. Bring your binoculars and try to spot white-throated sparrows, scarlet tanagers, yellow warblers and other avian residents of the garden. $19
Note: All in-person bird walks have been canceled until further notice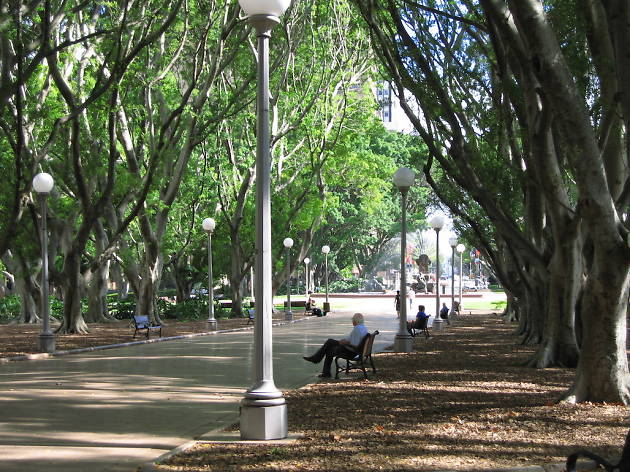 Wikimedia Commons
10. Wander around Hyde Park (CLOSED)
Follow in former President Barack Obama's footsteps on this walking tour of his neighborhood in Chicago. The guide will point out where Obama worked during his community organizing days, his favorite breakfast joint in the city and a monument dedicated to his first kiss with Michelle. You might even learn a little bit about the Chicago political machine along the way. $20
Note: This tour is currently unavailable
Founded in 1868, Lincoln Park Zoo remains one of the last free zoos in the country. More than 1,200 animals—including snowy owlets, polar bears, African painted dogs and two-toed sloths—live on the 35-acre expanse. Kids and kids at heart alike will marvel at the wide variety of species on view and enjoy daily events like seal training and tropical bird feeding. Free
Note: The zoo is currently closed
With 26 miles of shoreline, Chicago offers plenty of opportunities for beachgoers to catch some rays. Beyond getting a tan or taking a dip in Lake Michigan, Chicagoans can join the volleyball tournaments at Oak Street Beach, take their pups to Montrose Beach or check out the Jeff Zimmerman mural at Oakwood Beach. Free
Note: All Chicago beaches are currently closed
Looking for more things to do in Chicago?
Most people experience Chicago from the sidewalk or in the back of a cab, but the best way to see the city is from a boat