Sailing in Croatia
Your essential guide to sailing in Croatia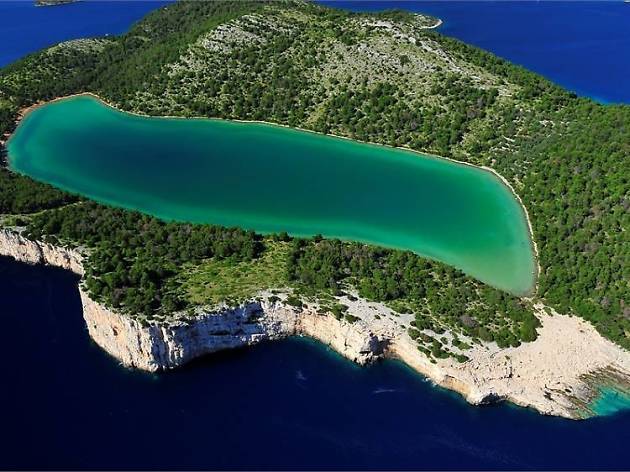 Sailing in Croatia: a beginner's guide
To explore Croatia by sea is to reveal its true secrets. Croatia has it all - the range of sailing options, the spectacular scenery, the unspoiled bays, the myriad islands and, most importantly, clear, calm and clean waters around them. Europe's finest sailing playground is a little over two hours from London. It's affordable, relatively safe (at sea and on shore) and contains a diversity of destinations for sailing routes that are amenable to all. Novice sailors can charter a boat with a qualified skipper, potter around the islands, and find out as much, or as little, about sailing as they'd like. Those who are serious about learning to sail, or improving their skills, can take a course at one of the sailing schools. Sailors of varying abilities, wanting the security and bonhomie of a group, can join a flotilla holiday. If your party includes someone with a skipper's ticket there's a multitude of charter options, with yachts and motorboats, while high rollers can take a fully crewed luxury yacht, classic or contemporary, and cruise the party hotspots.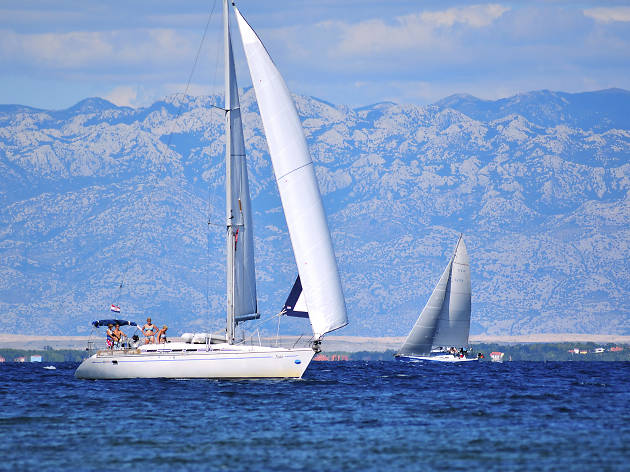 Sail away
I've never been sailing before. How do I get started in Croatia and how much will it cost for a family of four? Croatia is one of the best places for beginners of all ages to sail. The climate is good, the waters are clear, you're never very far from land and shelter, and there's a huge variety of coastline and islands to visit. Central Dalmatia – arguably the best of a great choice of Croatian cruising grounds – has around 30 reputable charter companies to choose from, including some with international offices. The price varies substantially, depending on when you go, what kind of yacht you choose, where you start from and what kind of discount you can negotiate. Some charter companies will also do a deal that includes flights and transfers. A Bavaria 37 yacht provides ideal comfort for a family of four – two cabins for the family and one for the skipper – and you should budget for a weekly basic charter cost of between €1,300 and €2,500 depending on the season. You'll also need to allow €120 per day (plus food) for your skipper, €100 for a one-off compulsory boat clean, and the cost of diesel and marina/mooring fees. One of the more centrally based luxury marinas will cost you between €30 and €72 per day for this size of yacht, depending on the season; a town harbour perhaps fifty percent less and an anchorage considerably less still.  You will receive discounts on the charter for the second week and may be able to negotiate additional discounts in a competitive market, p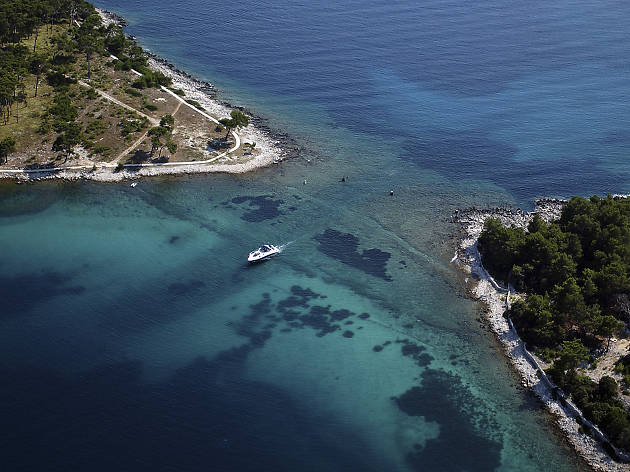 The best places for swimming, diving and sailing in Croatia
Croatia's greatest asset is its thousands of kilometres of coastline. The water is among 
the clearest and cleanest in Europe, making watersports of every type possible and 
popular. Whether you want to float atop the Adriatic or explore beneath it, read our guide to the best places to dive, sail and swim in Croatia. RECOMMENDED: more great things to do in Croatia.
Five brilliant Dubrovnik boat trips
Dubrovnik may be one of the hottest destinations in Europe at the moment, but there's no getting around the fact that, in peak season, the city really suffers from its popularity as a cruise port. If five ships dock in the morning, which is not uncommon, the city is instantly overrun with 10,000 ice cream-licking, Nikon-toting, sunhat-sporting tourists. There's not much point trying to admire a faded fresco or beautifully restored brickwork with that crowd. The solution? Hit the waves on one of these excellent boat trips, admire this stunning coastal city from the sea, then return late in the afternoon to enjoy it once the crowds have dispersed.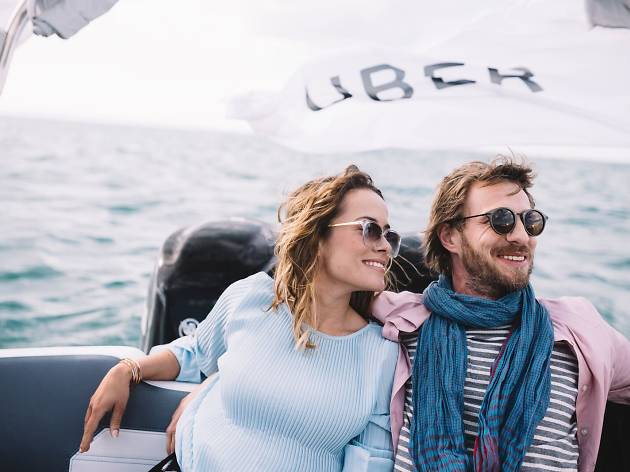 Find awesome things to do in Hvar with UberBOAT
Operating like its namesake service on land, UberBOAT provides reliable and safe transportation from a speedy transfer over the waves or a half- or full-day tour. For Hvar, this means swift access to its high-end harbourside restaurants and nightspots, to its beach bars and hard-to-reach idyllic getaways on and off shore. Island hopping could not be any easier – and all with one tap of a button. Once you request a speedboat for between eight and 12 passengers, you're guided to a nearby pick-up point where your captain will be waiting. No more relying on early-morning public-ferry schedules or phoning round for oversubscribed boat rentals. Time-poor travellers need stress no longer. To lower outgoings, you can also split the fare with other holidaymakers and reach your cocktail bar or restaurant table in next to no time. The yacht-lined harbour of Hvar Town is the island's key destination for fine dining and high-end partying. Gazing over the waterfront, Gariful beckons to heads of fashion houses and big-name footballers, greeted and served in well-versed fashion. First-class Adriatic lobster is the dish here, paired with the best wines Croatia can produce and enjoyed on a glass-floor interior that houses a brightly coloured aquarium. For something a little more laid-back, the BB Club featuring Shrimp House at Riva, hvar yacht harbour hotel is all about casual dining, a lounge mood, tastefully chosen tunes and any number of champagnes by the glass. Plus, of course, pl