Sailing in Croatia
Your essential guide to sailing in Croatia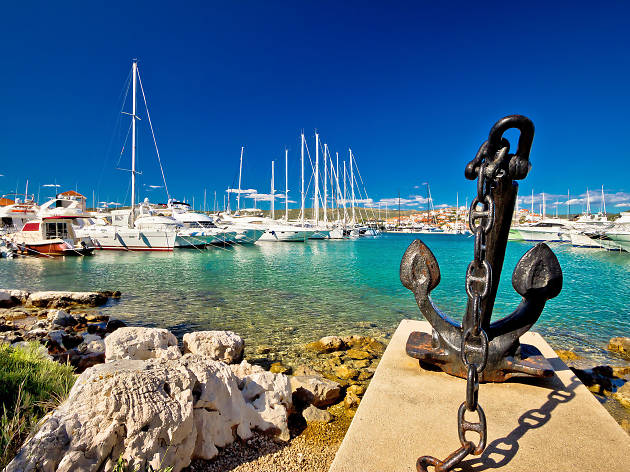 Why Croatia is the hottest destination for sailing in 2019
Long before Croatia's beaches, hotels and apartments began filling with tourists, the country was a favoured destination for those arriving by boat. Budget airlines have now made Croatia accessible to visitors from all over Europe and, serviced by major transportation hubs, people from all over the world can now also fly here easily. But for a country blessed with hundreds of islands, hidden coves, crystal-clear waters and spectacular sunsets, the best way to experience Croatia is by riding its waves aboard a boat. Online boat rental and charter yacht platform Zizoo have recently announced Croatia as their number one destination for 2019. Around 50 percent of the company's 2018 bookings were for Croatia and current indicators predict operations in the country will be even more successful in 2019. Why is this such a big deal for Croatian sailing? Well, Zizoo are a global company working with over 1500 charter companies, offering a staggering 21,000 boats across destinations in over 30 countries. And yet of all the options available, Croatia has by far been standout favourite for the last three years. But why should this be the case? The answer is simply one of versatility. Croatia itself offers so many options that it's a failsafe choice for visitors of all stripes, whether business colleagues on a break, holidaying families or groups of adventure-loving friends. No single day need be the same on a boating holiday in Croatia as sailing grants the freedom to explore every kin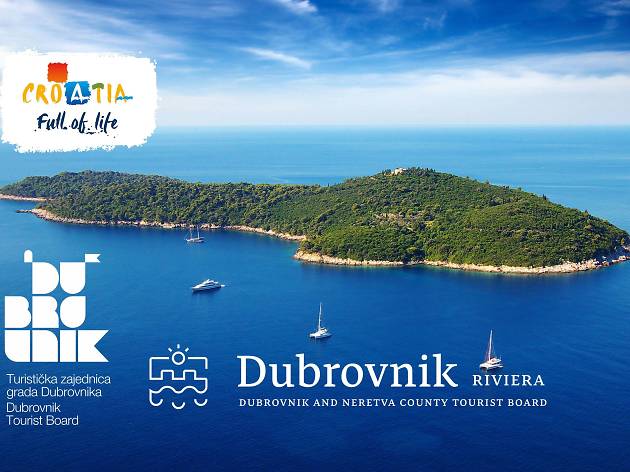 Five brilliant Dubrovnik boat trips
Dubrovnik may be one of the hottest destinations in Europe at the moment, but there's no getting around the fact that, in peak season, the city really suffers from its popularity as a cruise port. The solution? Visit Dubrovnik in spring or autumn. You can hit the waves on one of these excellent boat trips, admire this stunning coastal city from the sea, then return late in the afternoon to enjoy a sundowner. This article is sponsored by Dubrovnik Tourism Board and Croatia Full of Life.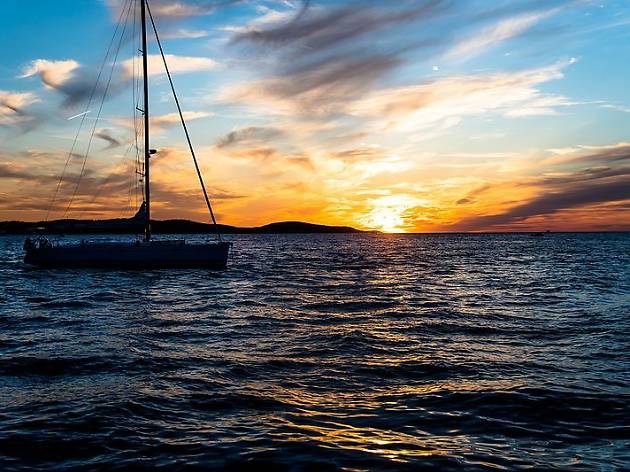 Croatia sailing etiquette
If you've been sailing before, you're probably already aware of the rules of the sea, but if you're a first-timer, there are some important things you need to know before embarking on your trip. A sailing holiday is very different from a holiday on land and a large part of that is the etiquette you're expected to observe when on board. Don't worry! It's not a daunting list or difficult to remember, and once you're aware of the rules and have a bit of experience under your belt, most of it you'll see as common sense. But, until you've been introduced to the codes of sailing, there are some rules you won't be able to guess on your own. So, here are the five most important rules for you to learn. RECOMMENDED: Time Out's guide to sailing in Croatia.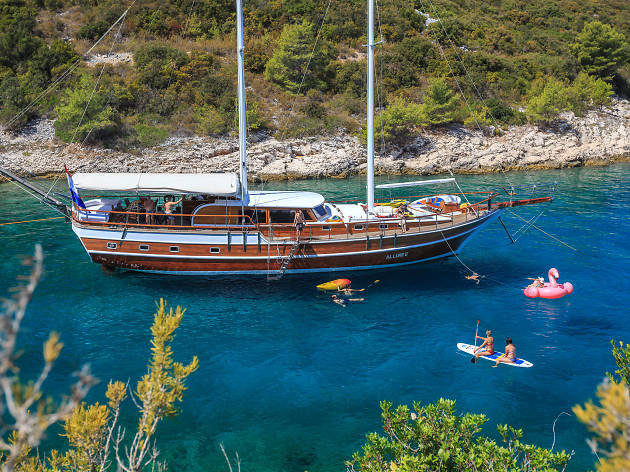 Four fabulous Croatia sailing routes
Crystal-clear waters and hidden beaches that bask in the shade of scented pines. Incredibly well-preserved medieval towns and Roman architecture. Kilometres of pristine beach, sheer rock cliffs that suddenly stop to reveal calming, sheltered bays. Vibrant cities, romantic hamlets, shoreline bars and restaurants. World famous nightclubs and music festivals plus some of the best opportunities to catch big fish like tuna anywhere in Europe. These are just a few of the experiences you could sample if choosing to holiday in Croatia. With a coast that never seems to end, speckled with thousands of islands, undoubtedly one of the best ways to explore Croatia is by boat. Hiring a gulet yacht from Goolets offers you the opportunity to do so in groups of 8 to 36 people at a time. It's the perfect option for a family or group holiday of a lifetime or a business-based excursion which you and your accompanying travellers will never forget. With so many things to do, there are multiple options you could choose on such an excursion. Here are four suggested tour itineraries, tried and tested by local experts from Goolets that will ensure you get the most out of any sailing holiday in Croatia.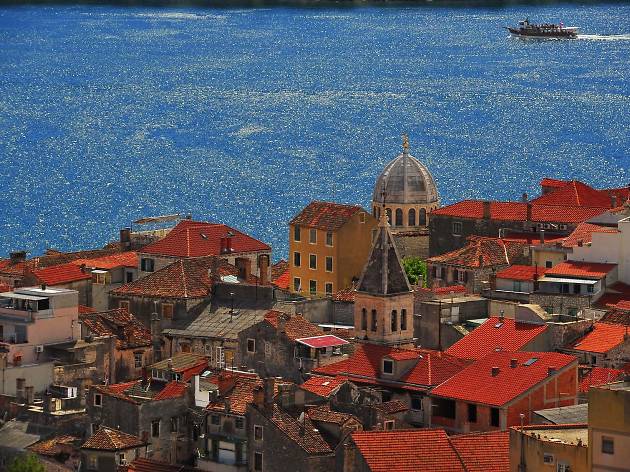 Sailing in Šibenik
Something of a late-bloomer, Šibenik is growing out of the shadow of its more popular Dalmatian siblings. The restoration of its four fortresses and the construction of a shiny new marina and hotel complex are deftly transforming the fortunes of this small city: Šibenik has rocketed from a quietly industrial port town to the region's most promising destination. Šibenik offers everything you could want from an Adriatic holiday: unhurried streets, ancient city walls and pellucid waters. Compared with neighbouring Zadar, its marina is blissfully uncramped, and the city is far better connected to the myriad of islands and islets that define this landscape. The surreal Kornati archipelago, a scattering of bone-dry islands surrounded by translucent waters is a short sail away. Šibenik is establishing itself as an increasingly competent destination for gourmands, with a small but high-yielding crop of fantastic restaurants. Recent Michelin Star winner Pelegrini has pushed Šibenik's food scene onto the international stage. For something more casual, the family-run Barun has long been a favourite with locals out to impress their new date/in-laws/business associates. The interior is as classy as the view – antique chairs, smart tablecloths and plenty of greenery. It's tempting to paint Šibenik as a sort of Cinderella figure when it comes to tourism in Dalmatia. Some of its most attractive monuments took a battering during the war, and its romantic city centre is locked in by an indu