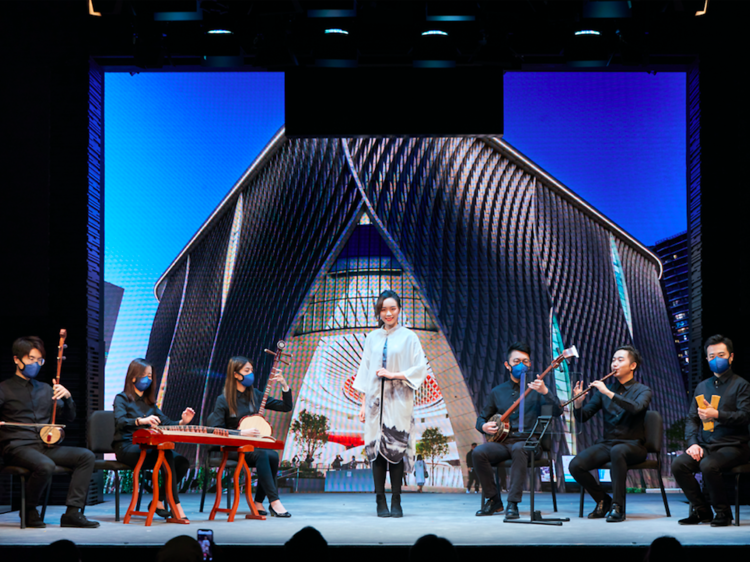 Photograph: Courtesy of Xiqu Centre
The Programme

• Nanyin (Cantonese Narrative Singing)
• Wind and Percussion Music
• Music Ensemble Performance
• Cantonese Opera Excerpt Performance

Date and time
Thursday and Friday: 7.30pm
Saturday and Sunday: 3.00pm
Tickets (includes performance and tea)*
*The Tea House Theatre is extending hygiene measurements and pausing tea and dim sum service until further notice. However, visitors will get a complimentary takeaway drink and a special welcome gift after the show.
Tickets are now sold at 15 percent off of all regular price tickets, as well as concession and family packages.

15 percent off Standard: $312, $270
15 percent off Concession: $156, $135 (senior citizens aged 60 or above, people with disabilities and a companion, CSSA recipients, and full-time students aged 6 and above)
15 percent off Family Package: $612 for four tickets
Discount offers are subject to change without prior notice.
Tickets are available online at westkowloon.hk, in person at West Kowloon Tickets Offices, and by phone 2200 0022.