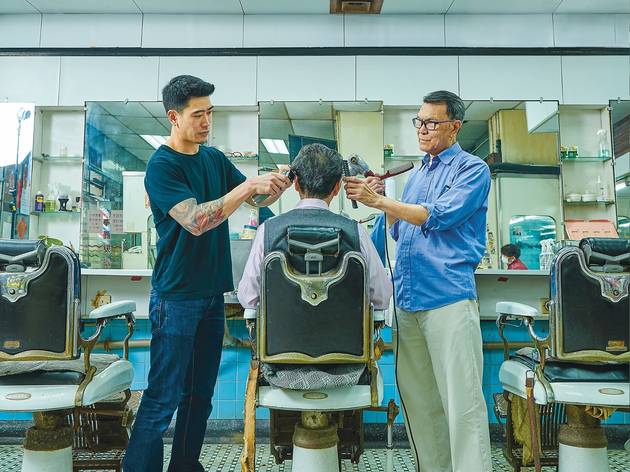 Trading stories: Two barbers from different generations
A modern and traditional-style barber comb through the decades to examine how their industry has changed over the decades
Traditional Shanghai-style barbershops have long held a special place in the hearts of Hongkongers. For many men who grew up here, sitting in an old barber chair while an electric hair trimmer buzzes is guaranteed to stir up nostalgic childhood memories. While these barbershops were once the bigwigs of men's grooming in Hong Kong, their numbers began to decline after the 60s as they became unable to compete with new-style hair salons. In recent years, a new generation of barbers have clipped out a new path for this industry while paying homage to the masters of the past. Kelvin Yu, the co-founder of Too Far East Barber & Co., and industry veteran Lam Bo, discuss how this trade has transformed throughout the years.
Meet the barbers
At 78 years old, Lam Bo has been in the men's grooming business for more than half a century. After retiring, he was unable to put down his clippers and now works as a barber at the 56-year-old Wah Lai Beauty Parlour in Choi Hung.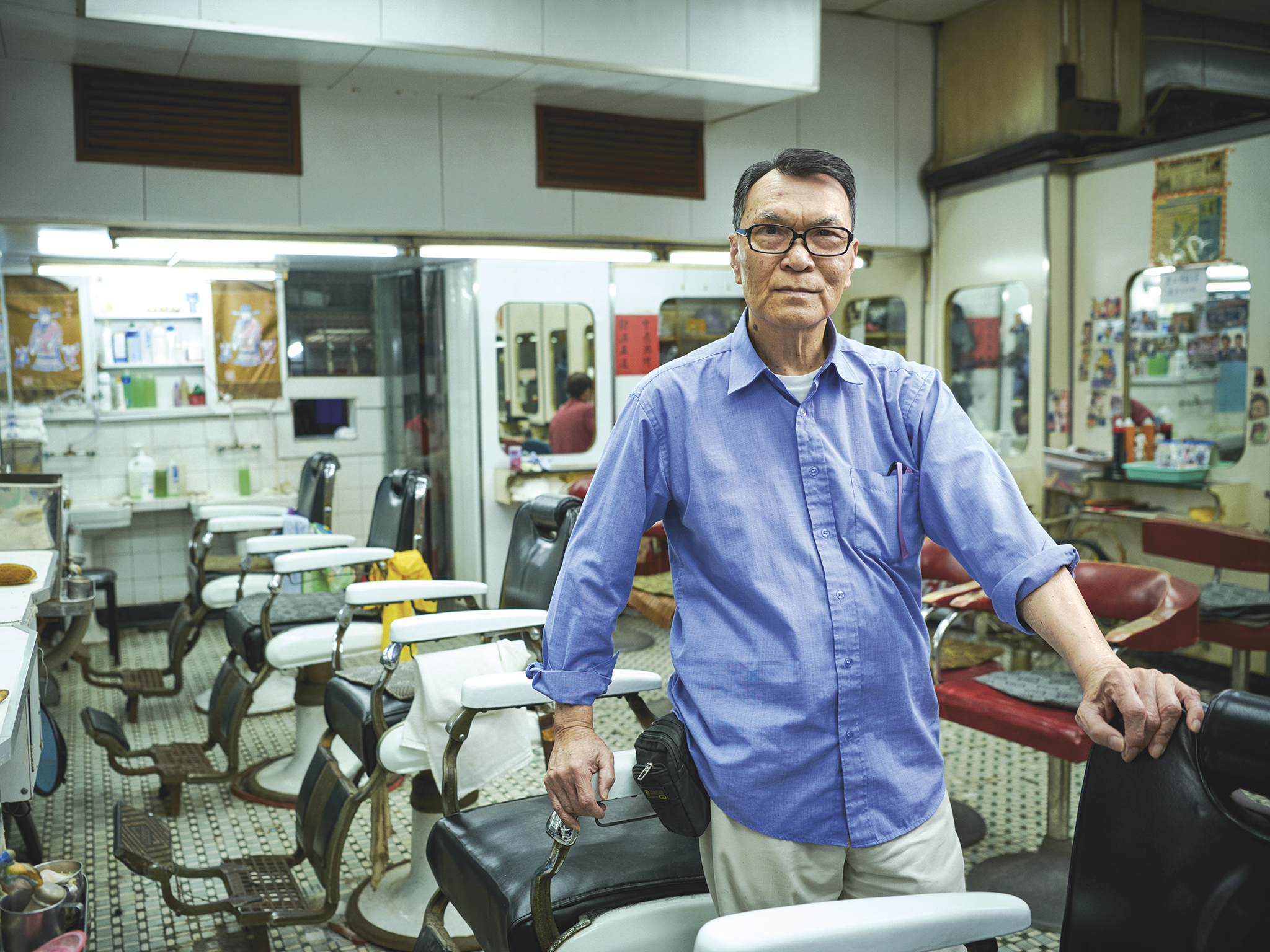 Image: Calvin Sit
Kelvin Yu, 35, returned to Hong Kong from Canada in 2010 to continue his career in IT-Finance. In 2014, he decided to leave his job to learn about the barbershop business. Last year, he and his business partner opened Too Far East Barber & Co., which pays tribute to the Shanghai-style salons of the past.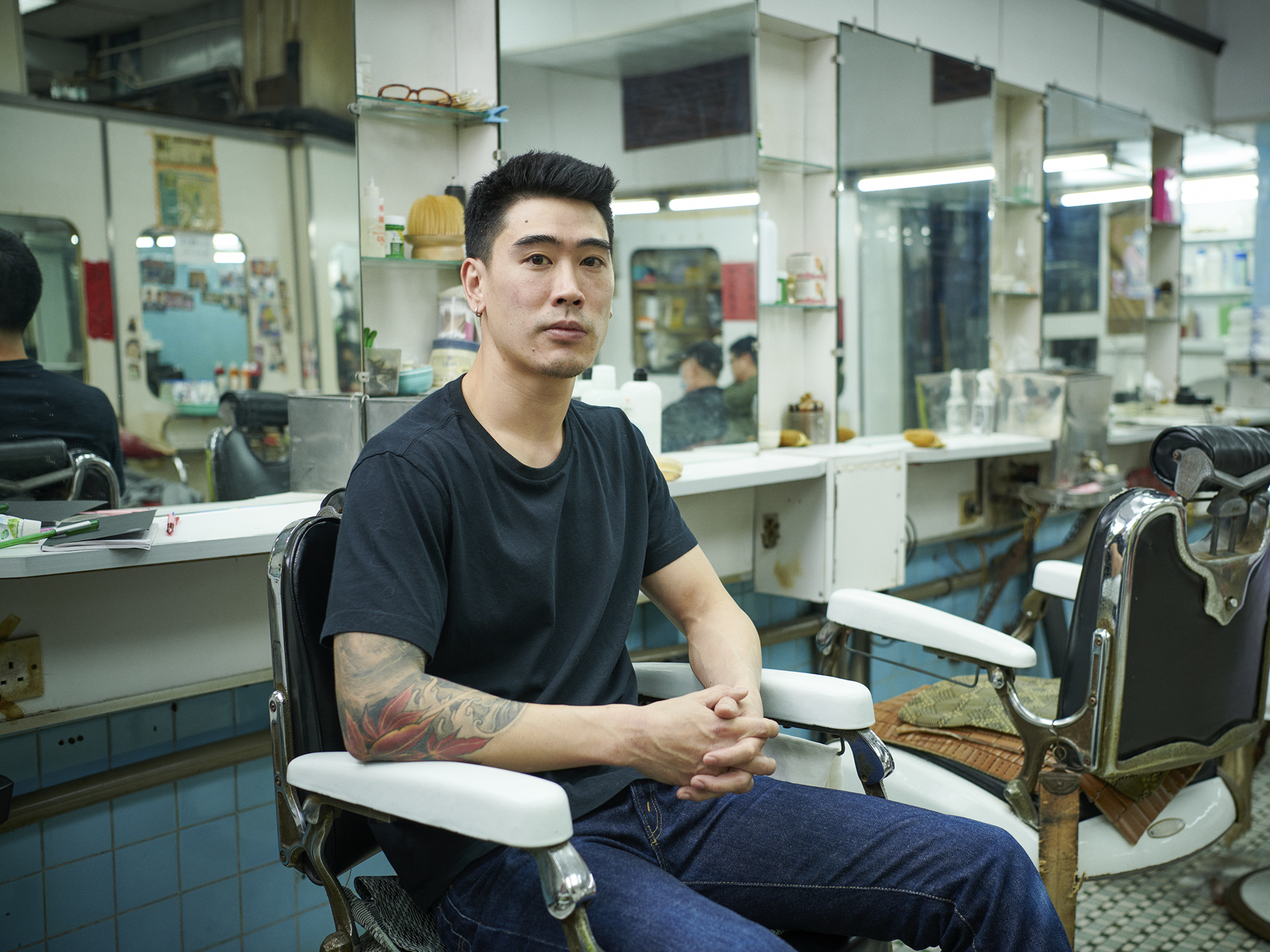 Image: Calvin Sit
Trading stories
K: How did you get your start in the industry?
L: I started working when I was nine years old. Back then, 90 percent of kids my age didn't have a good education, so we had no choice but to go out and find work. Initially, I wanted to learn about the car business but I couldn't afford it. A barber asked me to become an apprentice at his store and that's how I started. I was 15 at the time and today, I'm now in this business for 60 years.
K: My master is also a Shanghai barber. I'd been going to him for ten years when I asked him if he would take me on as an apprentice. I officially entered the industry when I was 29. After training under him for six months, I went on to work at a more modern barbershop for four years where I learnt more and developed my skills.
L: You opened your own shop last year?
K: I opened Too Far East Barber & Co. in Central last June. I wanted to attract like-minded barbers and to have the ability to provide for my family.
K: Master Lam, how long have you been working at Wah Lai?
L: Actually, this is a part-time job for me. I was bored after I ended my business and retired. I am friends with the owner of Wah Lai, when he needed help, I came in on a part-time basis. I was part of some promotional films that have attracted a lot of young customers over the past two years, so I've continued working. I've spent four years at Wah Lai now. There are three other barbers here, the oldest is 90 years old, an 84, and another in his 80s. At 78, I am the youngest one [laughs].
K: How do you think modern-day barbershops differ from those in the past?
L: Traditional barbershops pay a lot of attention to technique. In many aspects, and are more conservative. Today's barbershops focus more on trendy looks. The results put a lot of emphasis on contouring and clean cuts.
K: What were the big trends back then?
L: Hairstyles in the past were not fancy. There were three basic styles – Daai Jong, Sai Jong, and Yau Sui Jong. The Daai Jong hairstyle that famous actor Louis Koo has, features sideburns, and it cradles the ears. Then there's Sai Jong, the executive contour, which is like the style that I have. It's cut high and faded. Finally, there's the Yau Sui Jong look that is short at the front (about an inch) and is cut quite high at the ends.
K: Everyone used to prefer to be clean-shaven, but in the last five years, more men are growing beards. Some think the bigger the beard, the better. Others think that having a beard makes them look more mature; it leaves a shadow, highlights their contours, and frames their faces. Facial hair can create a bolder look in men. In terms of hairstyles, haircuts with a lot of texture are trending.
K: Do you still use a Zwilling J.A. Henckels straight razor? What about a shavette?
L: For everyday shaving, I use the Zwilling J.A Henckels straight razor. A shavette (a disposable blade straight razor) can tackle hairs that are stiff and stubborn, but they can be uncomfortable for big beards. If you ever use a new shavette, use it on a piece of paper or cardboard before shaving the customer so that they will have a more comfortable and smoother shave.
In our line of work, skills aren't the most important thing. What is essential is the way you treat your customers.
K: What are some of the most special pieces of equipment in a traditional barbershop?
L: The barber chair is the most special. Salon styling chairs can typically swivel but they don't have reclining backs. Barber chairs can recline so clients can lean back when they're getting a shave, which feels safer.
K: The chair is the soul of a barbershop. We customised our chairs so that they are unlike any others out there. My partner and I respect Shanghainese barbershops, so we try to preserve the oriental vibe but also combining it with modern music and hairstyles from the west.
K: What makes a good barber?
L: In our line of work, skills aren't the most important thing. What is essential is the way you treat your customers. In order to reach your full potential, you have to be honest and sincere and understand what the customer wants. A lot of younger barbers are so confident in their skills that they don't feel the need to talk to their customers.
K: You're right. The most important thing is your sense of duty to your client. I'm now in my 30s and have a family of my own, I don't often see my friends as I used to while I see my customers much more frequently. My customers have slowly become my friends.
K: Do you have any long-time clients?
L: I have a customer who has been with me for 45 years. I started cutting his hair while he was still in his 20s. I'm still his barber even to this day.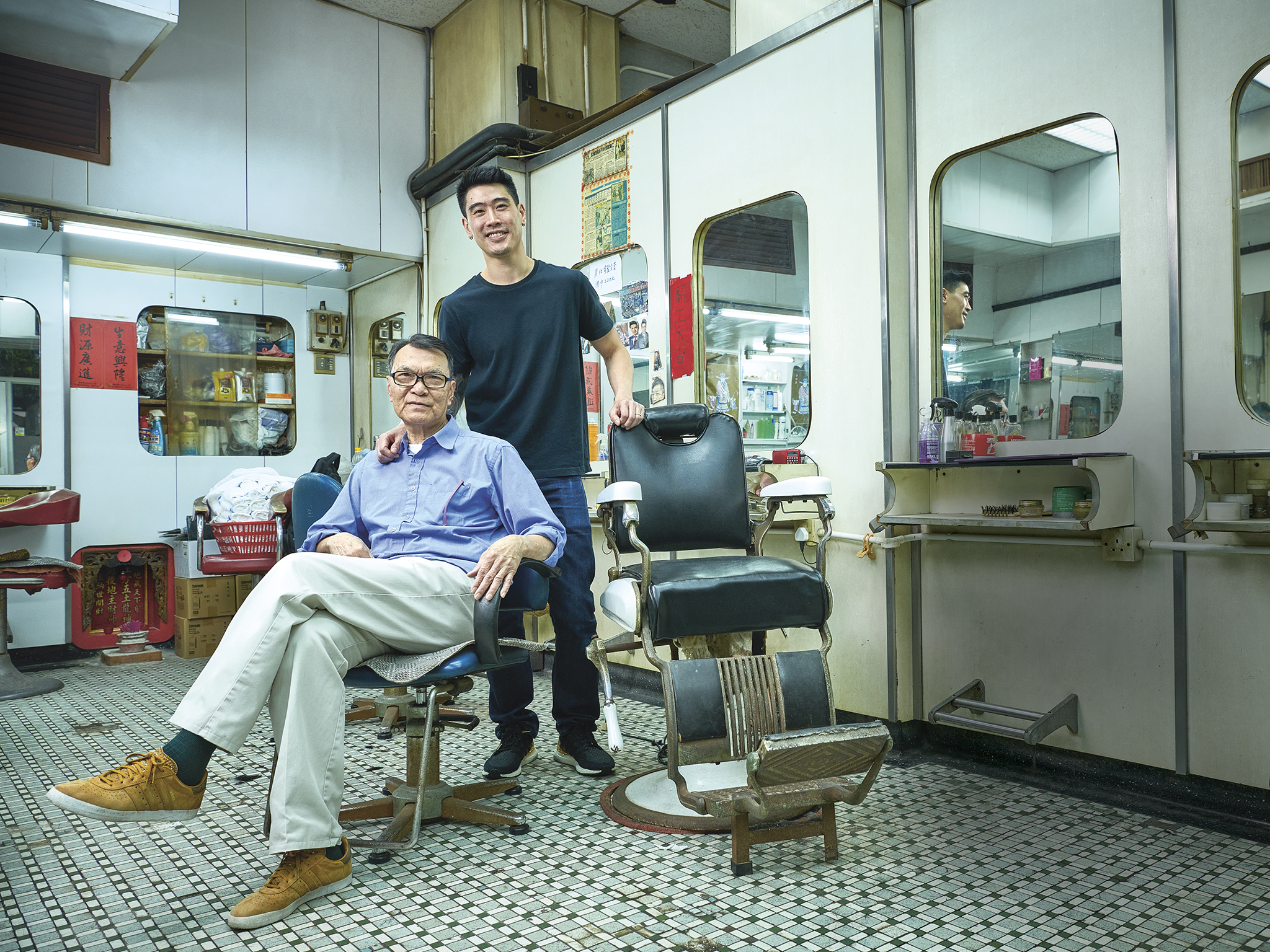 Image: Calvin Sit
K: My customers and I treat each other like friends – they might ask me how my daughter is doing at school; I might ask them about their work and their marriages or chat about what's happening in Hong Kong. We talk about everything. Do you think barbershops are a refuge for men?
L: Men who go to a barbershop can also use that opportunity to relax and calm their nerves. The conversation depends on your clients' interests. You can sense what they want to talk about. A sort of gentlemen's relationship forms once you get to know each other better, and naturally, you will start to care more about each other's lives.
K: I respect traditional Shanghai-style barbershops. When I watch you work, I am in awe of your skills. In other industries, people are retired in their 70s, but you're still working at the age of 78 and the passion you have towards your profession are still so strong. This is something I really admire.
K: What are the biggest changes you've witnessed in this industry?
L: Nowadays, it is challenging to learn the skills of traditional barbering because it is difficult to master and it takes longer to learn. Modern-day barbershops cost $300 per haircut or $400 but at our barbershop charges around $80. With so much work and so little pay, who would want to enter this trade? Young people would rather specialise in speed cutting or work at a hair salon. But I think this culture and the skills it involves deserve to be preserved.
K: Do you want to pass these skills on to the next generation?
L: The next generation doesn't want to learn, so I haven't thought about it. If they wanted to learn about this business, I wouldn't object.
K: What are your thoughts on today's new-style barbershops?
L: The new generation of barbers are very hip and fashionable. I really admire their fresh sense of style, and I'm very happy that they're celebrating traditional barbershops.