Art Week cocktails at The Woods
Sip on art inspired cocktails at The Woods to celebrate Hong Kong's Art Week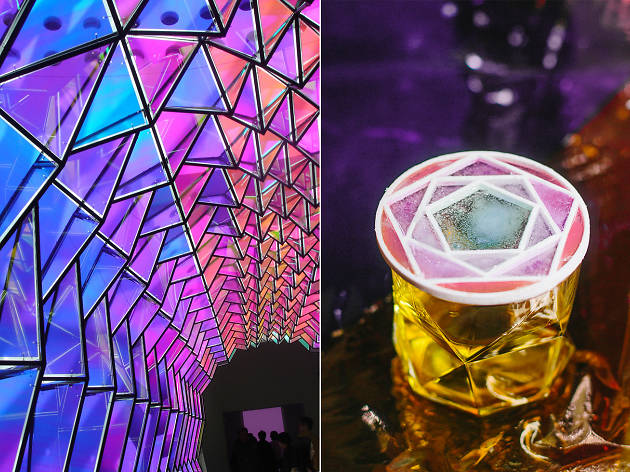 For the third year running, The Woods will be serving up their innovative array of art-inspired cocktails for Hong Kong's Art Week (Art Basel, Art Central and Asia Contemporary Art Show). Drawing inspiration from Damien Hirst, Anish Kapoor, and Olafur Eliasson. Folks with VIP tickets to Art Basel and Art Central can blag a cheeky 15% discount on the artful libations upon presenting their pass.
Art cocktails at The Woods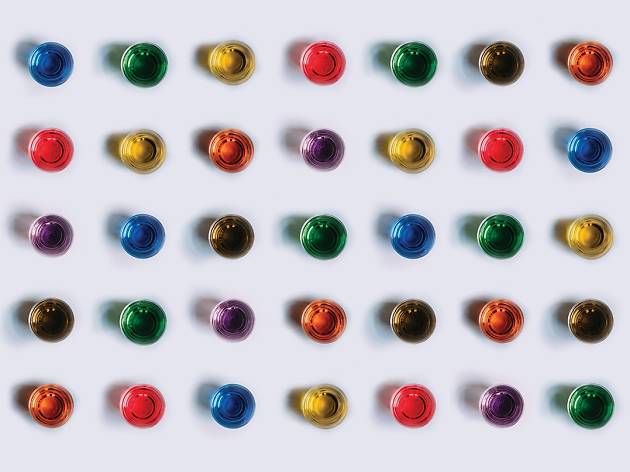 Inspired by Damien Hirst's spot paintings, this neatly presented selection coloured shooters is presented on a minimalistic white base. This contrast of colours each contain a shot with a distinct flavour profile, yet work together in harmony. $120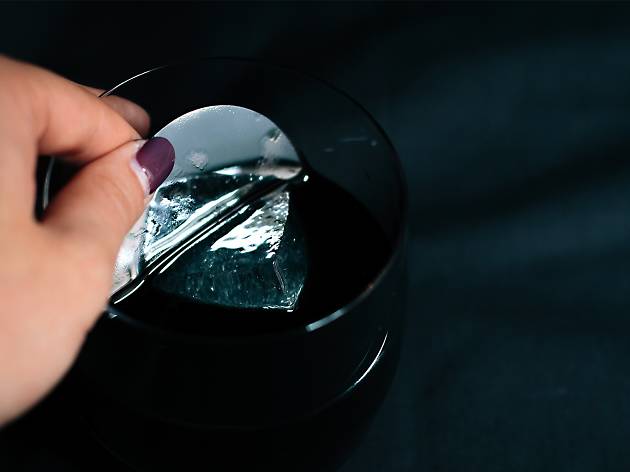 Anish Kapoor is the muse behind Darkest Desire. Kapoor is the brains behind The Cloud Gate Sculpture aka the Chicago Bean, and other large, reflective sculptures. The cocktail draws inspiration from Kapoor's Sky Mirrors and his controversial purchasing of exclusive rights to the world's blackest substance, Vantablack, by freezing a small mirror frozen into an ice cube, floating in a black squid-ink cocktail. $125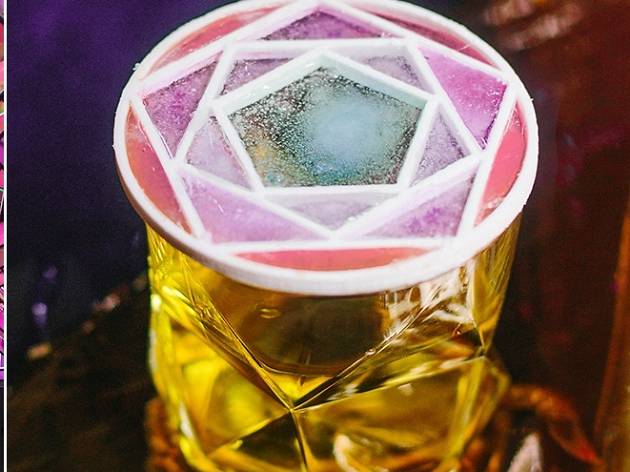 Olafur Eliasson's One Way Colour Tunnel is recreated in the Glasshouse cocktail. The team at The Woods have designed and printed a geometric frame, with their in-house 3D printer, filling each gap with coloured and flavoured ice. Creating an effect similar to a stained glass wndow, this interative cocktail encourages guests to push the ice into the cocktail, changing the flavour profile as they sip. $140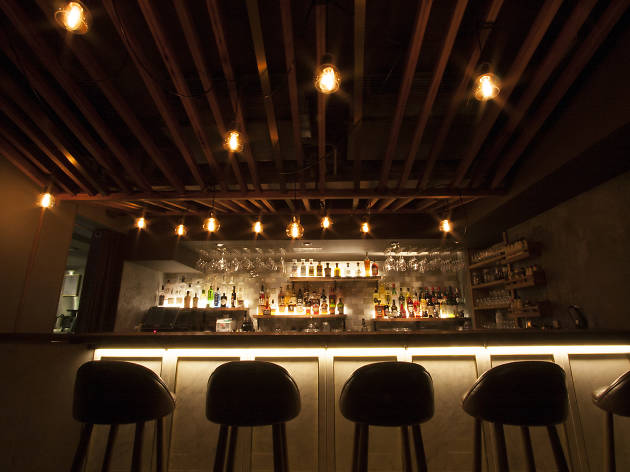 Bars and pubs, Cocktail bars
Get lost in The Woods, at the bottom of a long, narrow staircase off of Hollywood Road and sip on cocktails made up of specialist liquors, house-cured ingredients, infusions and hybrids of all kinds. –The Woods is known for its experimental mixology with seasonal ingredients.