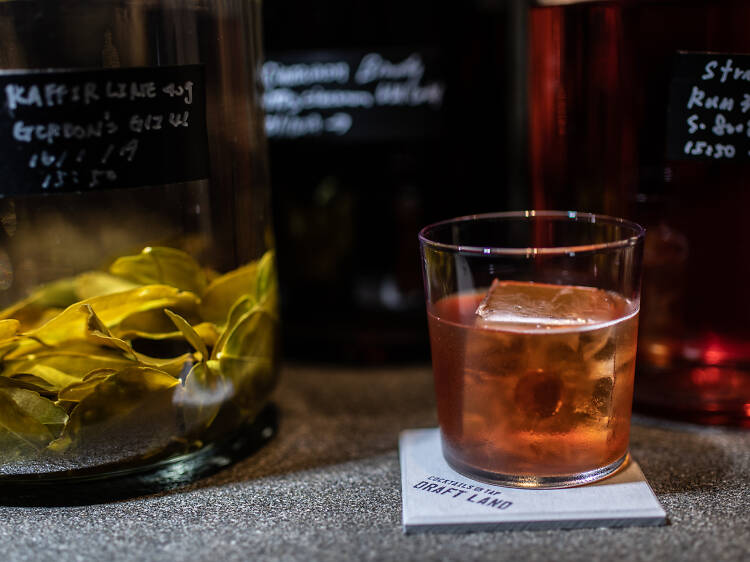 Calvin Sit
Make it yourself
*Because of Draft Land's complex draft system, it's impossible to exactly replicate the bar's cocktails at home, but here's how you can get as close as possible:

Ingredients:
20g Sweet vermouth
15g Campari
30g Bourbon
14g Cognac

Instructions:
1. Combine all ingredients in a mixing glass.
2. Fill with ice and stir until chilled to preferably -10 degrees.
3. Strain into a rock glass over a large ice block.