The Optimist is a drink that defines my outlook in life – keep it simple. It's helped me connect with people across the drinks industry. I'm a big fan of simple cocktails because they're easy to make wherever you are and don't require a lot of mise en place to be successfully executed.

On a visit to Tokyo, I was overwhelmed by the amount of detail that Japanese bartenders put into their work. A recently opened bar that I visited, Mixology Salon in Tokyo, does a mean negroni. Working at an Italian restaurant like 8 1⁄2 Otto e Mezzo Bombana, we serve negronis all the time but at Mixology Salon, I ordered a green tea negroni, made with green tea-infused gin, Campari and vermouth. It was a delightful drink with a fine balance of flavour and the green tea added great herbal notes.

I've tried to create something that's as interesting to taste with The Optimist while not overcomplicating things. It's inspired by the daiquiri and it's designed to be straightforward and easy to make at any bar or at home – a lot my guests admit they give it a shot themselves! I created the cocktail as my entry for the Bacardi Legacy Global Cocktail Competition in 2015 and it helped me represent Hong Kong and Macau at the global finals in Sydney, Australia. A simple to make-anytime drink, personally, I'd recommend it for lunch or as an early evening aperitif.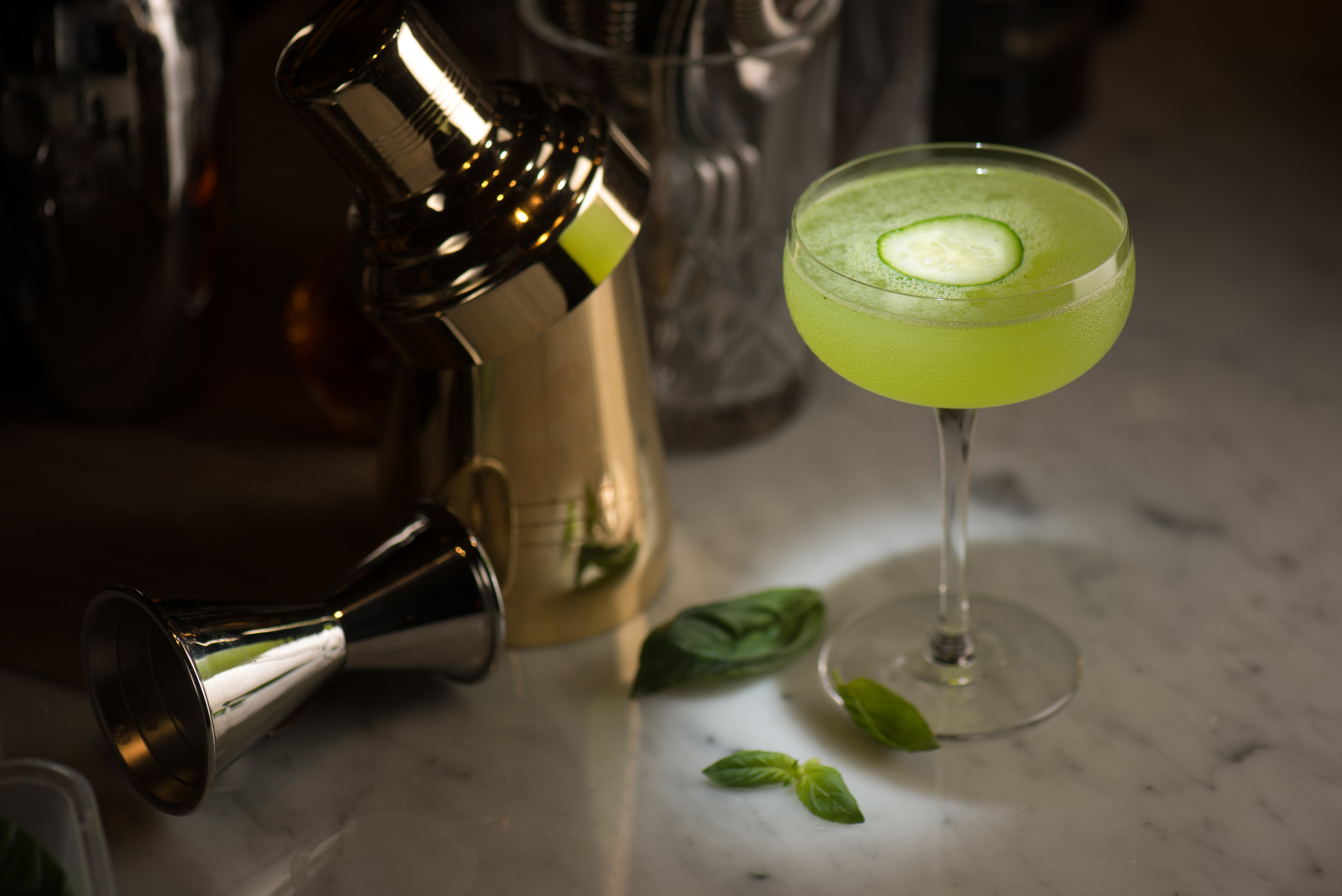 MAKE IT YOURSELF
Ingredients:
60ml Bacardi Superior
10ml ginger syrup
10ml honey water
22.5ml lime juice
Yellow chartreuse
Handful of basil leaves

Instructions:
1. Add all the ingredients into a shaker with ice and shake.
2. Rinse a pre-chilled cocktail glass with yellow chartreuse.
3. Strain into the glass and garnish with a slice of cucumber.