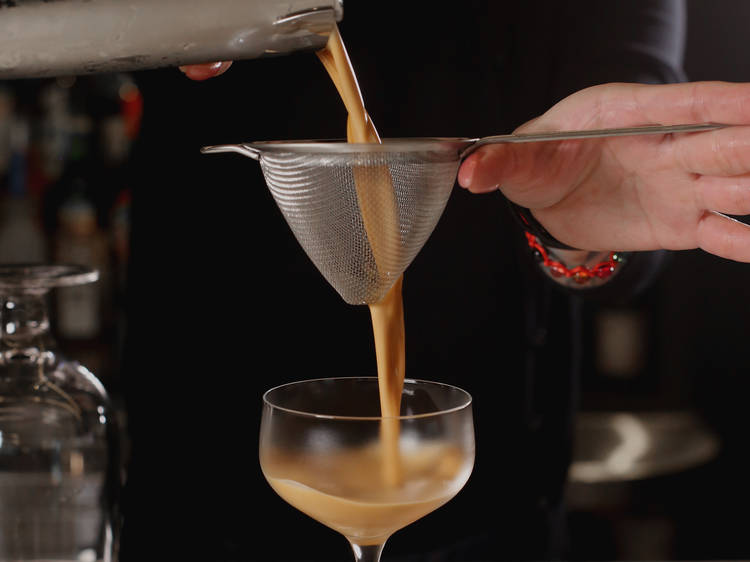 Photograph: Courtesy Doubleshot by Cupping Room
Spent Martini
Ingredients:
37.5ml vodka
30ml Anasora Samii espresso (or any single-origin coffee)
20ml coffee liqueur
One almond croissant
300ml Boiling water
210g sugar
A pinch of salt
Toasted almond slices
Ice cubes
Instructions:
1) Crush the almond croissant, then add boiling water and mix it with sugar. Stir the mixture until it becomes a syrup. Sift the residue and separate the final syrup. Set aside.
2) In a mixing glass, pour the espresso, croissant syrup, coffee liqueur, vodka, salt, and ice cubes into the cocktail shaker. Shake until everything is blended.
3) Strain the drink in a coupe glass.
4) Garnish with some toasted almond slices and serve!