Interview: Employees Only Hong Kong team
We chat to the key members of the infamous New York bar ahead of their opening in Hong Kong this summer
Meet the team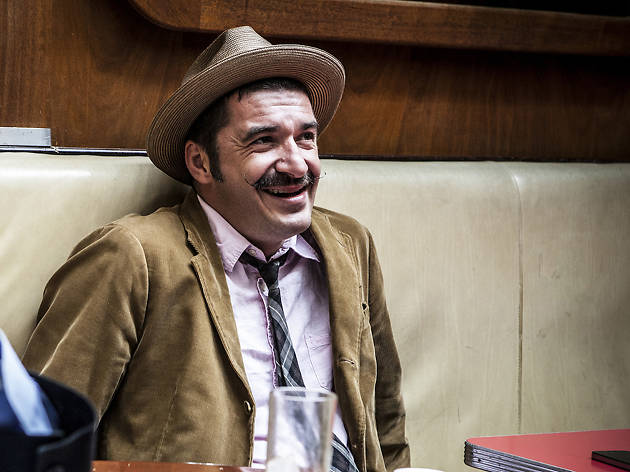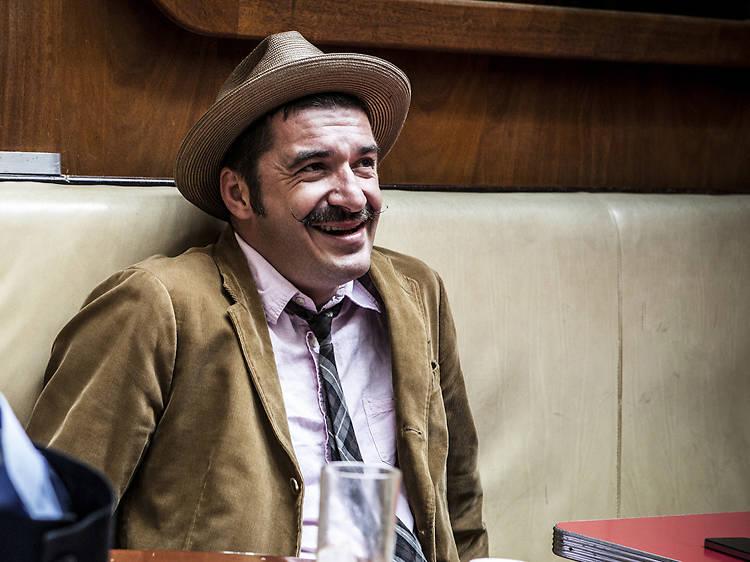 Born in Sarajevo, Bosnia and Herzegovina, Igor moved to New York in 1996, taking up odd jobs and eventually becoming a barback at Pravda in New York and working his way up the ranks. He founded Employees Only NY with his Pravda cronies in 2004.
You've had some pretty varied jobs in the past. Is there anything that's stuck with you?
I spent a year working as a bathroom attendant in a New York nightclub, passing out gum, flipping the c-fold towels and offering various colognes. I still geek out about bathroom cleanliness probably much more than your average restaurant owner.
How does the bar scene and drinking culture differ in NYC, Singapore and HK?
I'd compare them to two types of people. Singapore is that guy who is super responsible the whole week, exercises and eats healthy. Come Friday, all bets are off and drinking seems like the national pastime. NYC and HK seem more like that guy who's never entirely drunk, yet never entirely sober.
You say that HK and NYC are very similar. What similarities are there?
Both cities have a palpable energy that courses through them. People are always busy and going somewhere, and probably have shorter attention spans than other cities. Also, cab drivers in NYC and HK scare the hell out of me equally!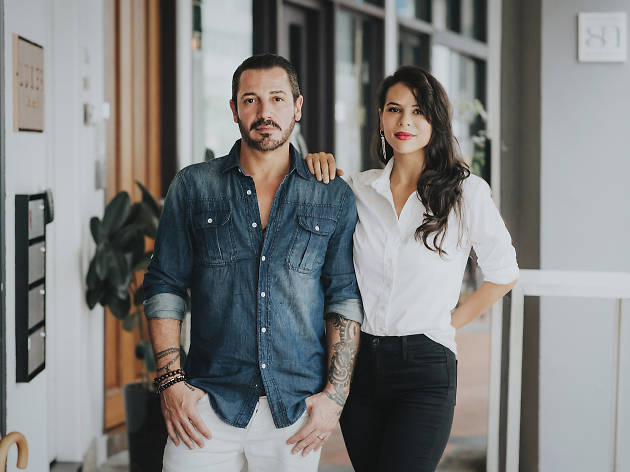 Josh Schwartz & Sarissa Rodriguez Schwartz
This husband and wife duo are founding partners of Employees Only Singapore and Hong Kong. Josh enjoyed great success as Director of Worldwide Operations for the Pangaea Group and Sarissa, a stalwart of Singapore's nightlife industry, has launched hugely succesful venues in Singapore including Bang Bang and Employees Only with Josh.
Josh:
You were born into the food and beverage industry. What's kept you sticking around?
I actually spent most of my 20s trying to get out of the industry and 'go legit' as I thought I could ever have a normal life if I stayed in F&B. I worked as an actor, sold real estate and even worked on Wall Street but finally realised that F&B was where I was most happy and that if I built a career and enjoyed my job, some of the sacrifices would be worth it.
What elements of your nightclub knowledge have assisted with the Asian success of EO?
I think entertainment is entertainment in the end. I've always moved between doing restaurants, bars, nightclubs and hotels. There's a common thread that runs through all of those things - people are looking for an experience when they go out. It's not only about one element as you have to be able to excite all of their senses if you want them to keep coming back.
What challenges do you think the HK scene will present?
Every city presents unique challenges. The best way to overcome that is to thoroughly research the market before deciding to open. Just because a market doesn't currently have a particular brand, doesn't mean they want it or will welcome it. I think HK has a very evolved restaurant scene so we are focusing on adding a few more dishes to the EOHK restaurant menu.
Sarissa:
You've just launched LuLu's Lounge in Singapore and then straight onto EOHK, whilst also making huge waves in Singapore in a short time. What's your key to success?
I treat every day as if it's just the beginning. I don't look at the previous weekend's success and think 'wow, I've done it!'. Instead, I start from scratch and try to build on that success. I ask myself a series of questions what seems like a thousand times a day on how something could be tweaked to be better, what went wrong, how do I envision a certain evening going, and how will that vision be executed. It's quite exhausting, but very satisfying when it all comes together.
You're a member of the CRIB Gala Committee. Tell us more about your role and how you mentor female entrepreneurs.
The CRIB Gala is a wonderful annual event that raises funds for various charities to benefit disadvantaged women and children, and raise awareness for the CRIB Society, which is a non-profit that provides incubation, mentorship, and networking for aspiring female entrepreneurs, which I of course believe in and am passionate about. I was honoured to be on the Committee for this year's CRIB Gala, which was a big success and greatly benefited Emancipation, non-profit organisation helping to disrupt the business of child sex trafficking.
What's one key piece of advice you give to budding female entrepreneurs?
Always ask questions, truly listen to the answers, and be thoughtful with the knowledge given to you but stand by your decisions.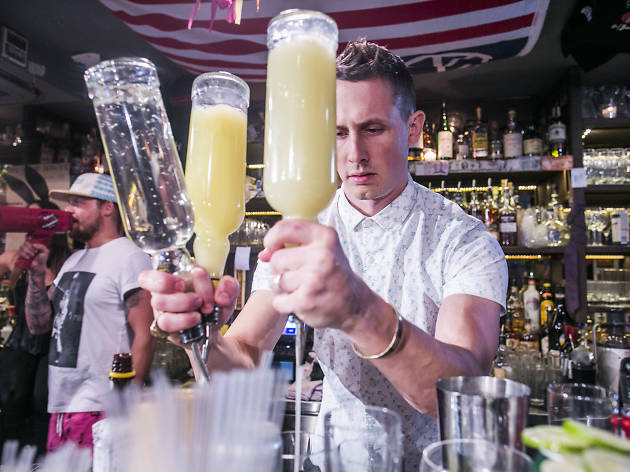 Owen moved to New York City to open Pouring Ribbons and simultaneously began working at dive cocktail bar Mother's Ruin. Four years later he moved to Singapore to help open Employees Only and will is the beverage director and principal bartender at Employees Only Hong Kong.
Where have you drawn your inspiration from when it comes to EOHK's drink menu?
I draw inspiration from the local foods I eat and the fruit that I am finding all around me. I think I can represent a lot more of HK's flavour through a trip to street vendors and a wet market more than anything else. Although I have been paying a lot more attention to differences in vinegars and how to play with sesame.
How have you adjusted drinks to suit the HK palate?
There are a lot of EO classics that I am not changing at all. I have had a lot of people working for a long time to get the drinks to a very specific point and I plan to keep most of that intact. New drinks have new ingredients, but HK is a world city that is very accustomed to our use of fresh produce and a reasonable balance between tart and rich.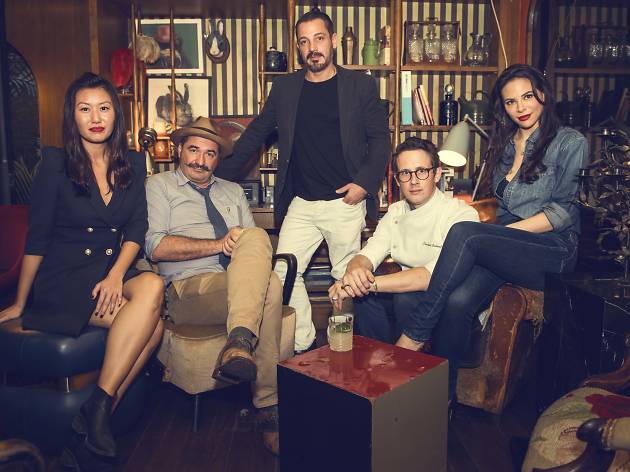 A question for the whole team
What are the key differences between EOHK and NYC and Singapore?
Each city has its own idiosyncrasies, so while the physical spaces are all quite similar in NY, Singapore and HK, the venues inevitably adapt to the vibe and energy of each location, as well as the habits of the locals which are inherently affected by factors ranging from workplace culture to the weather. For example, we have crowds lining up at the door before we open at 6pm in New York, but Singapore can take a few hours to pick up on a Saturday night.
Offerings-wise, each location boasts the same core menu of EO classics, but we do have a special staff meal on our late night menu that's decided by different members of our kitchen staff every night. In NY, we'll have a lot of Mexican fare, while in Singapore our local chefs love to cook up curries, Ramly burgers and traditional Southeast Asian cuisine. Needless to say, we can't wait to see the Cantonese influences on the EO staff meal in HK.