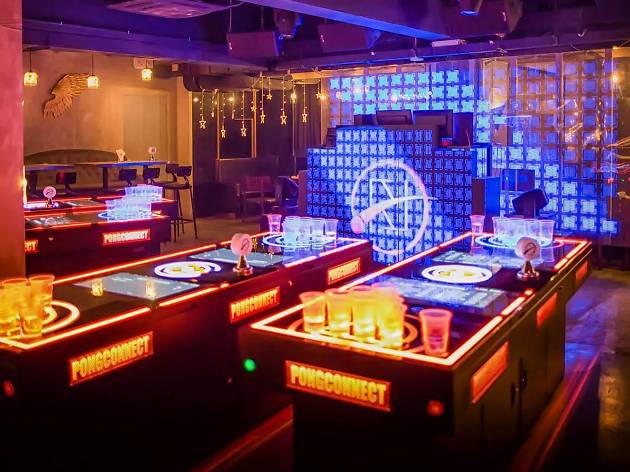 1/3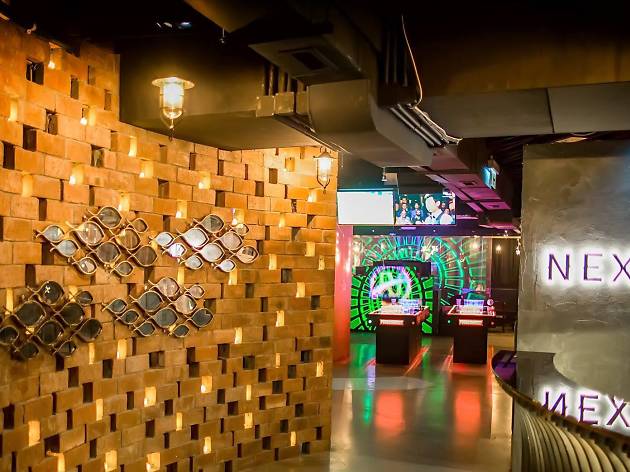 2/3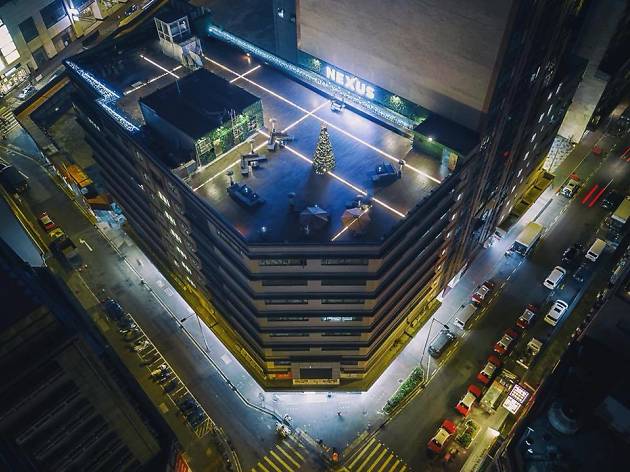 3/3
Time Out says
Seriously spacious complex home to everything that's fun to do when drinking
It's not uncommon to see bars decked out with pool tables or darts boards or a karaoke machine. Often though, they feel tacked on as an afterthought, the tips of the darts bent or the selection of songs dreadful.

Nexus, situated halfway between Kwun Tong and Ngau Tau Kok MTR stations, happily bucks this trend by throwing all sorts of entertainment at its punters and doing so with a generally high level of success. A big factor in this success is the fact that Nexus has enough room to give everything some space to breathe. At a gargantuan 15,000sq ft, the unpretentiously studenty bar features a massive rooftop area, darts, karaoke, beer pong, billiards, VIP party rooms and TV screens showing whatever sport's on. There's even a cigar room.

On our visit, early evening, the place is relatively filled out with friendly, smiling students and young professionals already enjoying rounds of beer pong and darts. The menu plays to the clientele, so naturally, there's a shooter section. It seems only right to lead with one of these and Nexus' lemondrop ($68) isn't bad. It doesn't go too heavy on the lemon juice and there's a liberal amount of Cointreau. Next up, sidestepping the standard array of beers and house pours, we order a lychee rose mojito ($118). It's certainly refreshing, but it falls into the trap that so many drinks that use rose gomme syrup succumb to – the rose comes on so strong that it drowns out anything else apart from lime. Not to mention, it's hardly the cheapest cocktail around, especially in Kwun Tong. We retreat back to the shooters to finish with another student staple – the kamikaze ($68), a straightforward mix of vodka, lime juice and triple sec. Once again, there's a generous amount of booze, which is much appreciated.

Even if the drinks at Nexus don't set the world alight, that's perfectly fine in this case. In a place like this, the booze simply serves to heighten the fun rather than act as the sole focus. In an age where so many establishments seem fixated on shoving some fictional narrative down your throat – that restaurant founded by the wandering socialite, etc – it's refreshing to drink somewhere without pretention. At Nexus, the only narrative you need worry about is having an embarrassingly good time in pleasant company.
Details
Best selling Time Out Offers