Watch the video below for a quick look at Thirsty Shaker: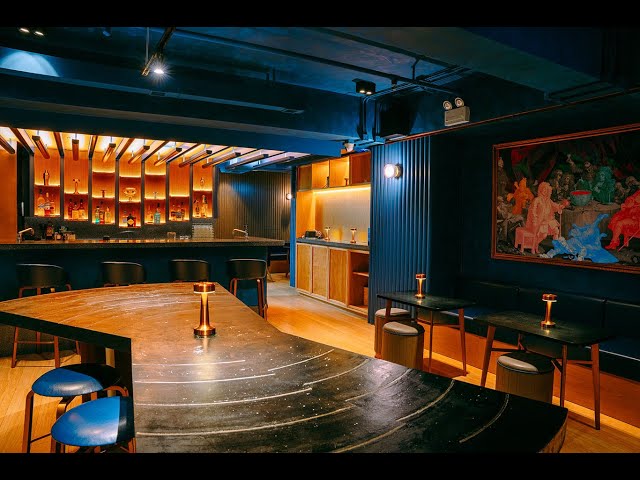 The Wise King's Sandeep Hathiramani (formerly of Tell Camellia) opens a spacious new bar on Hollywood Road with Himson Lam (former bar supervisor of The Wise King) overseeing the bar.
Complete with multiple outdoor terraces overlooking various parts of Soho, Thirsty Shaker is perfect for gatherings and celebrations. Guests can enjoy shisha, and a cocktail menu composed of party punch cocktails served in bowls and single servings of drinks that some of us used to drink in the 90s. Expect reinterpreted versions of lychee martini, tequila sunrise, Blue Hawaii, and Amaretto Sour ($120 each) using premium spirits and fresh ingredients. For sharing, order the fruity gin-based Bombay Royale Punch ($420-$480 per order) made with raspberry, apple, rose, kaffir lime leaf, oleo-saccharum, firewater tincture, and ginger; the Martini tower that serves six people; or the fun cocktail fountain that can be filled with Negroni or Lychee Martini.
Want to bring your pup along with you to your happy hour sessions? Come by in the afternoon and chill out on their breezy open terrace with your fluffy plus one. If you're lucky during your visit, your pup might get to make a new friend and meet Thirsty Shaker's loveable 'mascot', Archie the corgi.