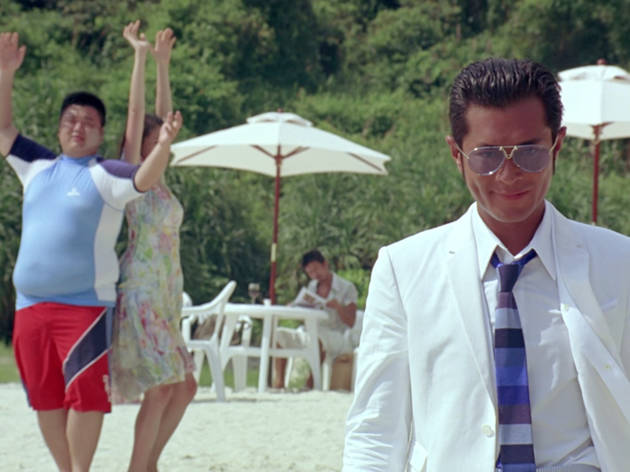 7 iconic Hong Kong comedies from the 2000s
In need of a good laugh? We've got you covered.
It's not just cheesy rom-coms, gritty crime thrillers, martial arts flicks, and artsy new wave productions that the contemporary local film industry is famous for. In this modern age, the comedies of Hong Kong's past are often overlooked, but the fact is that the city has always created great comedies. The 2000s arguably produced some of the funniest ones – here are some humorous highlights from Hong Kong's extensive film catalogue. By Ethan Lam
RECOMMENDED: Want to feel like you're in the movies? Pay a visit to some of the coolest movie locations in Hong Kong.
Iconic Hong Kong comedies from the 2000s
Love Undercover 新紮師妹 (2002)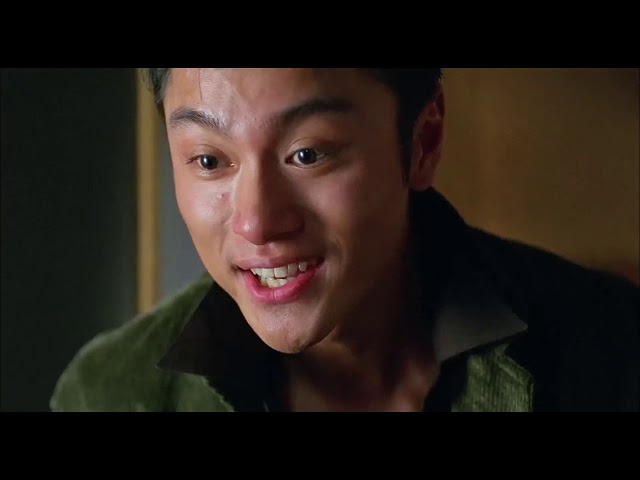 Just barely managing to have graduated from the police academy, Kuen (Miriam Yeung) is assigned to work in the lost property department. Shortly thereafter, she is tapped for the biggest job of her life – planting a bug on the table of Au (Daniel Wu), a former gang leader's son. The plan quickly goes south, making for a fairly standard but still adorable meet-cute. Kuen eventually goes undercover as Au's girlfriend, but things become more complicated as they grow increasingly involved in each other's lives, and Kuen soon realizes that she's genuinely fallen for him. Yeung portrays the dorky and clumsy Kuen to a tee, but it's the side-splittingly hilarious supporting cast, helmed up by Benz Hui, who really brings the film together.
Most films would slowly ease you into the thick of things, but Golden Chicken hits the ground running. Just minutes into the film, a freak electrical accident leaves Kam (Sandra Ng), a veteran prostitute, trapped in an ATM room with Ah Bong (Eric Tsang), a robber who initially tries to mug her. After quickly defusing the situation, she recounts her life to him via a series of extended flashbacks in order to pass the time.
The raunchiness of Golden Chicken is a cover for one of the decade's most compelling and affecting stories, remaining equal parts absurdly funny and poignant in the way that only the very best Hong Kong comedies can be. No actress other than Ng could have ever done justice to the character of Kam, and as such, this is one of her best performances – after all, it did win her the accolade of Best Actress at the 2003 Golden Horse Awards.
Needing You... 孤男寡女 (2000)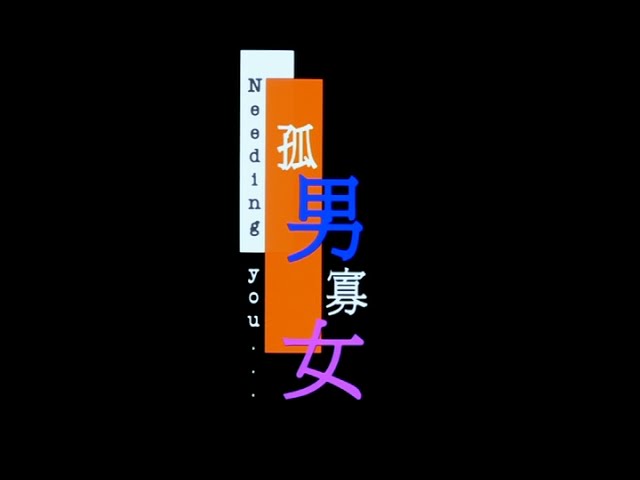 To be honest, the premise of Needing You isn't all that special. It's an office rom-com where a troubled, scatterbrained, ditzy cubicle worker Kinki (Sammi Cheng), clashes with her overworked, outwardly stone-faced, and ruthlessly pragmatic boss Andy (Andy Lau). Of course, they eventually start to catch feelings for each other, and the rest is history. We know, how inspiring! But what really cemented Needing You as a stand-out Hong Kong rom-com was the dynamic between Cheng and Lau. In the years following Needing You, the two became a popular on-screen duo, and this film – their first together, in fact – is an early display of their undeniable chemistry.
McDull, the Alumni 春田花花同學會 (2006)
Say what you will about the quality of the McDull filmography in recent years, but McDull, the Alumni is a forgotten gem within the beloved franchise. Unlike the two films preceding it, My Life as McDull and McDull, Prince de la Bun, this one is a hybrid live-action and animated film that effortlessly swaps between the two mediums.
Sporting an all-star cast, McDull, the Alumni loosely follows the alumni of Spring Flower Kindergarten as they enter the professional world, becoming everything from tired desk jockeys to butchers. McDull, the Alumni is a reminder of what the loveable McDull character did best – portraying the Hong Kong experience in a way that was somehow both wide-eyed and immensely sharp at the same time. Full of hyperlocal references and witty – although sometimes excessive – wordplay, McDull, the Alumni is a whimsical, weird, and wonderful film that was clearly made with a whole lot of heart.
Love on a Diet 瘦身男女 (2001)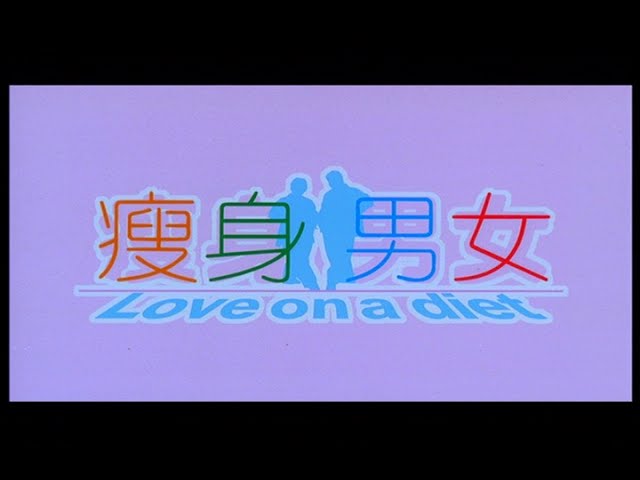 After a failed suicide attempt, Mini Mo (Sammi Cheng) meets Fatso (Andy Lau), a fellow obese Hongkonger living in Japan. Mini Mo's depression and low self-esteem stem from a promise she made with her ex-boyfriend – now a world-famous pianist – on the night of their breakup, to reunite 10 years later. Mini Mo is afraid of seeing him in her current physical state, and upon learning this, Fatso decides to help her embark on an extreme weight-loss journey. Unsurprisingly, they inevitably realise they have feelings for each other.
The casual fat-shaming is a bit much at times, but Love on a Diet still holds up as a rock-solid, heartfelt, and charming rom-com with particularly good slapstick humour. The film also spawned Cheng's song 'Beautiful for Life', an iconic cantopop ballad that has become a highlight of her discography.
All's Well, Ends Well 家有囍事2009 (2009)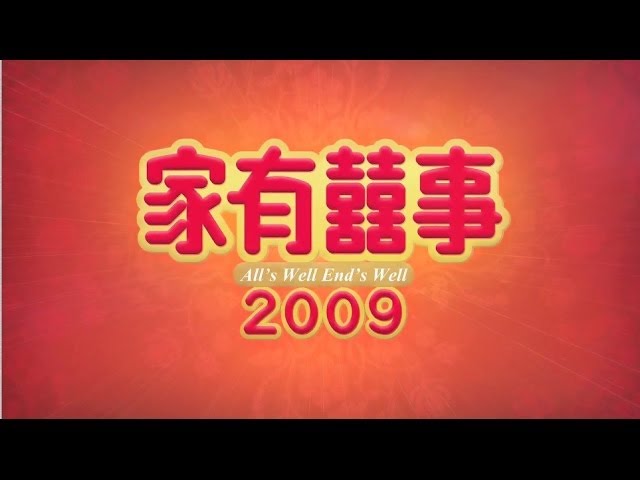 All's Well Ends Well 2009 verges on being so bad that it's actually funny. Sandra Ng plays Yu, a hot-headed magazine editor and author who has sworn off love, becoming famous for her book about the joys of being single. However, her traditional family has a rule stating that no sibling can get married before the eldest sister – who, of course, is Yu – which has severely affected her brother (Ronald Cheng) Kei's love life on multiple occasions. In order to solve the problem once and for all, Kei hires Koo Chai (Louis Koo), a dating guru of sorts, to seduce his sister and reignite her cold, jaded heart. The plot subsequently goes all over the place and becomes incredibly convoluted, but the flat, blunted dialogue, blatant product placements, and just pure messiness all make the film inadvertently hilarious, and a decent ironic watch.
My Left Eye Sees Ghosts (2002)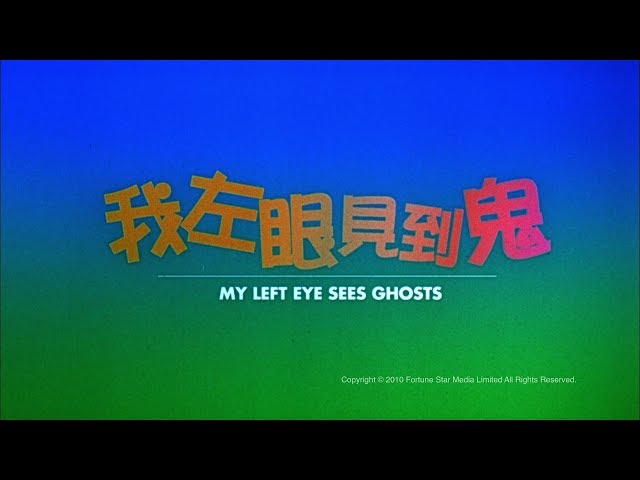 May (Sammi Cheng) is a jaded and disaffected widow who married her husband after knowing him for just seven days. After his untimely death, she inherits his fortune, house, and much to the dismay of his family, a stake in their fashion company. Embarking on a rapid downward spiral, May ends up in a near-fatal car crash that lands her in the hospital. After her surgery, she discovers that she can see ghosts with her left eye, and quickly becomes friends with one in particular – the boisterous and playful Ken (Lau Ching Wan), her former primary school classmate who died at age 13.
This is indeed the third film on this list that stars Cheng in a leading role – and what about it? It's hard to overstate just how dominant and prolific she was in the local film industry throughout the early 2000s. Her willingness to commit fully to a concept, no matter how ridiculous, nonsensical, or campy, resulted in consistently great performances, and this film is no exception. My Left Eye Sees Ghosts is an offbeat idea that is executed with the perfect amount of panache and flair – the true mark of a good Hong Kong comedy.
In the mood for great TV instead?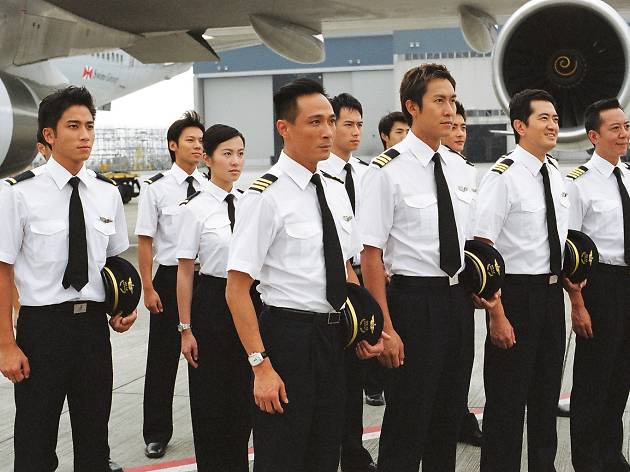 Move over K-dramas, nothing beats these over-the-top love triangles, nightmare in-laws, hilarious caricature villains, and melodramatic deaths in Hong Kong TV dramas.
Reminisce the good old days and join us as we take a look back at some of our favourite cartoons from the 90s. Enthusiastic singing to these theme tunes is highly encouraged.