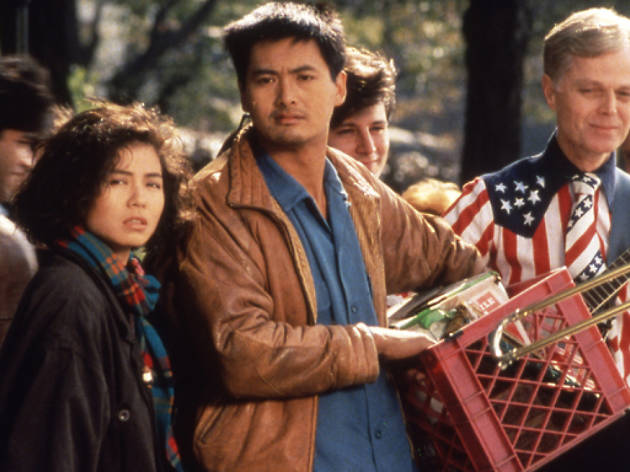 10 Classic Hong Kong romcoms you need to watch
It's not all about kung-fu and guns
Romcoms tend to have a bad rap. We get it. The often predictable storylines, two-dimensional characters, and weak plot twists. But there's something about the quippy dialogue, relatable social situations, and emotionally charged confrontations that make audiences flock to see them time and again. Here are a few instances where Hong Kong filmmakers have made their mark in the genre.

RECOMMENDED: If explosions and espionage are more of your thing, check out some of our favourite locally-produced crime thrillers. And if you're looking for a laugh, you can't go wrong with one of Stephen Chow's masterpieces or these hilarious classics from the 2000s.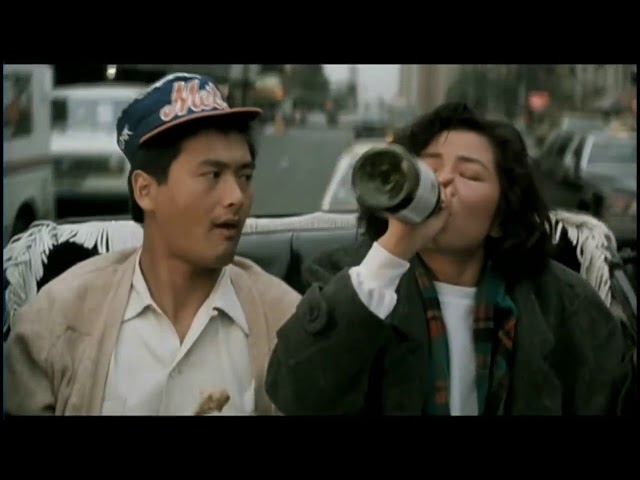 Let's begin with one of the OGs of Hong Kong cinema romcoms and a movie that showed there was more to 80s HK cinema than John Woo bloodbaths and Jackie Chan flicks. With an all-star cast of Chow Yun-fat (Samuel), Danny Chan (Vincent) and Cherie Chung (Jennifer), Chow plays an adorably parochial immigrant to America falling for the beautiful Jennifer. Mabel Cheung's direction is gorgeous, forgoing the usual touristy shots of New York and focusing instead on how beautiful the city is from the perspective of ordinary residents.
The Romancing Star (1987)
What can we say? Hong Kong cinema belonged to Chow Yun-fat in the 80s. For years this romcom was the genre's gold standard, sparking numerous sequels and a reboot in 2004. Be prepared for some extreme slapstick comedy and a film that even goes so far as to poke fun at one of Chow's iconic scenes from A Better Tomorrow. This movie also launched Eric Tsang and Chan Pak-cheung's identity as a comic duo for years to come.
He's a Woman, She's a Man (1992)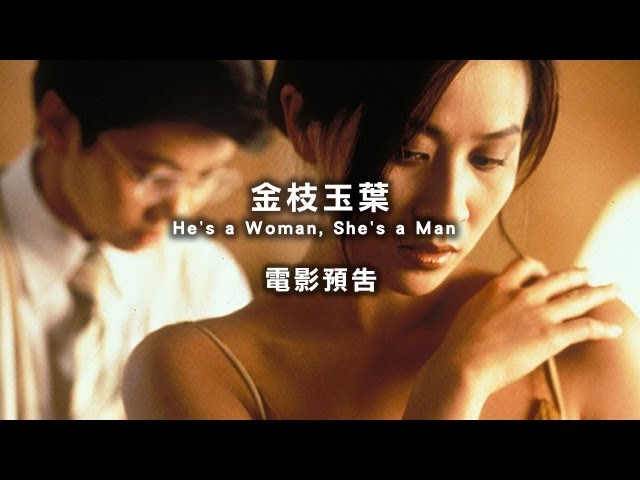 It's hard to think of a 90s romcom bigger than this one. Cool-as-a-cucumber Leslie Cheung plays chart-topping music producer Sam, who has eased the way to success for his diva girlfriend Rose (Carina Lau). Determined to prove he can make anyone into a star, whatever their appearance, he initiates a talent search to find the most ordinary young man possible. This brings him across his ultimate fan, Wing (Anita Yuen), who pretends to be a guy in order to win a chance to be with her idols. Yuen's performance is adorable and coupled with such strong leads as Lau and Cheung, the acting is as good as it gets. Cinematography, as well as the wardrobe, is gorgeous. Oh, and the theme song reignited Cheung's musical career after his supposed 'retirement' in the late 80s.
Comrades: Almost a Love Story (1996)
The film that catapulted director Peter Chan to fame, Comrades spans decades and tells the love story of two Mainland immigrants to Hong Kong, Li Qiao (Maggie Cheung) and Xiao Jun (Leon Lai). Poking gentle fun at new arrivals to Hong Kong, the story acts as a metaphor for Hong Kong's evolving relationship with China on the ever of the handover. The tender interactions and heart-breaking scenes are touching until the very end.
The story is old: boy and girl hate each other's guts based on professional grounds, get thrown together for whatever reason and wind up in love. But it's a formula that works and no matter how many times it's recycled audiences keep coming back for more. Here, Aaron Kwok plays Cheung Yung, a masochistic shock jock, while Kelly Chen plays a stuck up columnist, Luna Yung. What delights hearts are the beautiful shots of well-heeled parts of Hong Kong such as Causeway Bay and SoHo. That and the comic relief provided by Teresa Mo's antique shop owner, whose character almost steals the show in a subplot with Eric Tsang.
Love Me, Love My Money (2001)
Named Best Actor at Cannes in 2000, Tony Leung Chiu-wai's range is evident in this one, his comic timing never missing a beat as he plays a wealthy man looking for true love. The dialogue is hilariously clever and even takes a meta jab at Taiwanese actress Shu Qi's Mandarin accent, even though the events are all set in Hong Kong. The tone of the interactions is honest and the resulting reactions genuinely funny.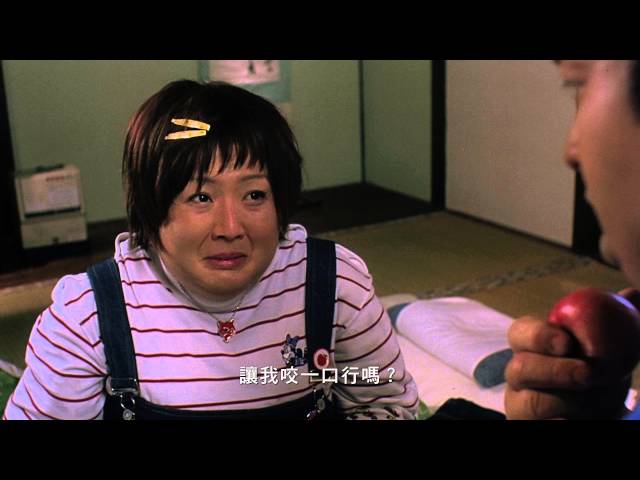 Doing away with the unhealthy notion that one can only find love when they're thin, Andy Lau and Sammi Cheng don fat suits to play two overweight Hong Kongers thrown together in Japan. The dialogue's relatable to anyone that's ever struggled to stay healthy and Lau's portrayal of a down-to-earth working class guy is superb. True, the ending isn't great but the pretty shots of Tokyo more than make up for it.
My Left Eye Sees Ghosts (2002)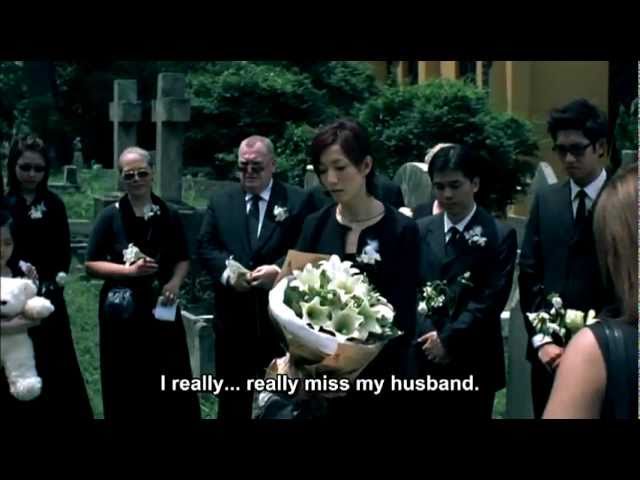 Just one of Sammi's Cheng's long repertoire of romcoms from the early 2000s, this one has a lot of that slapstick comedy that's signature to Hong Kong films. May Ho (Cheng) has a car accident leaving her with the ability to see ghosts with her – you guessed it – left eye and Sean Lau (Ken Wong) is the adorable ghost of her deceased primary school classmate. What's memorable about this one is the real estate porn of beautiful properties featured, Sammi Cheng's fantastic wardrobe and a plot twist guaranteed to leave you misty-eyed at the end.
Love for all Seasons (2003)
Another Johnnie To movie starring Sammi Cheng. This time she plays May, a kung-fu master of fabled celibate spinsterhood residing on Emei Mountain. Striving to reach a seemingly unobtainable level of martial arts mastery that requires her to have her heartbroken, May seeks the help of famous womaniser Tiger Hung (Louis Koo). What's hilarious about this one is how it pokes fun at conservative attitudes that are very much alive in Hong Kong today and the ways that anyone determined to eliminate those cultural barriers can do so in a heartbeat.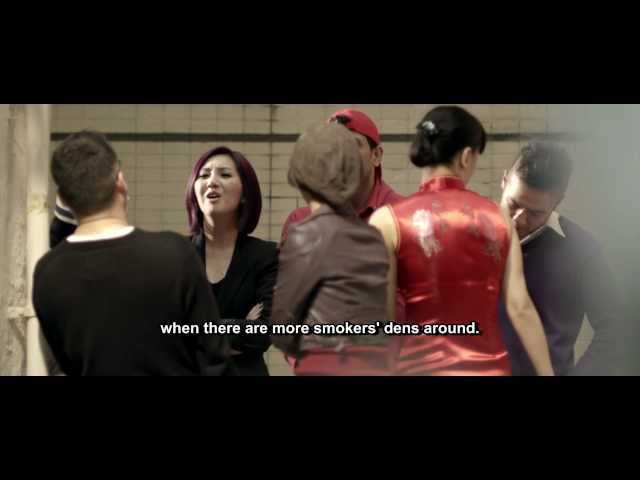 One in 10 people smoke in Hong Kong and this film was made for them. A knee-jerk script about the government ban on smoking in all indoor areas back in 2007, Love in a Puff explores the resulting culture of smokers congregating in the now limited smoking areas. That's where Cherie (Miriam Yeung) and Jimmy (Shawn Yue) hit it off. The dialogue is full of slang used by smokers in this city and can strike a strong chord of affinity. The cinematography is beautiful and the film so accomplished it set a new benchmark for Hong Kong romcoms.
Looking for more great Hong Kong movies?
Take a peek under the sheets and uncover some of Asia's most erotic fantasies.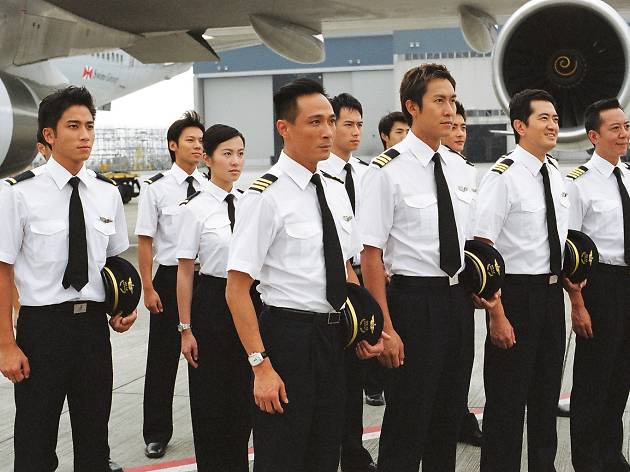 A look back at our city's greatest televisual achievements.