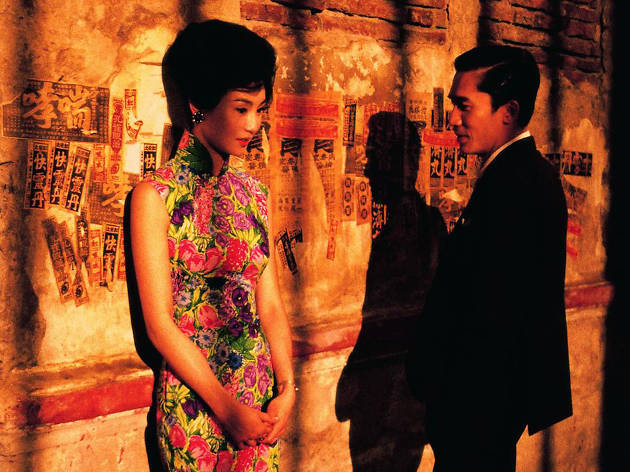 The 100 best Hong Kong movies
From Bruce Lee kung-fu flicks to Wong Kar-wai's tales of romance
Hong Kong was once the Hollywood of the East. At its peak, around the early 90s, the local movie industry was the first in the world – in terms of per capita production and the second-largest exporter of films – second only to the US.

The influence of Hong Kong cinema can be seen far and wide. Bruce Lee remains a global icon and his martial arts movies are classics. The groundbreaking action of The Matrix would never have come about if not for John Woo films and the action choreography of Yuen Woo-ping. Quentin Tarantino ripped off Ringo Lam's City on Fire for his debut, 1992's Reservoir Dogs. Moonlight owes much to the style of Wong Kar-wai films and the auteur was an influence acknowledged by Soffia Coppola when she collected the Oscar for Best Original Screenplay for Lost in Translation.

So with such a massive cultural legacy, what are the best Hong Kong movies of all time? We present to you this definitive ranking of the best films made until 2018.

RECOMMENDED: More of a funny romance kind of person, then check out Hong Kong's best romcoms, or settle in for some laughs with the best of Stephen Chow's movies.
The 100 best Hong Kong movies: 100-91
The 100 best Hong Kong movies: 90-81
The 100 best Hong Kong movies: 80-71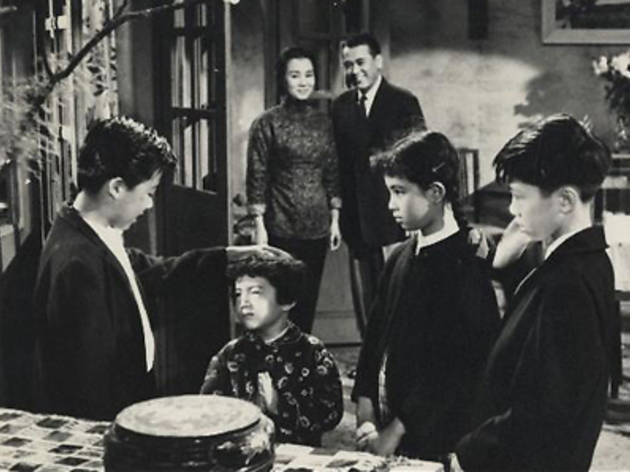 Dir Chor Yuen (Cheung Wood-yau, Pak Yin)
"It's the parents' duty to bring up their kids. Why can't we even manage that?"
A beloved schoolteacher contracts tuberculosis, sees his five children begging on the street for his wife's medical fees, and borrows from a loanshark before finding his infant daughter dead due to delayed medical attention in this classic melodrama – arguably the ultimate weepie for parents.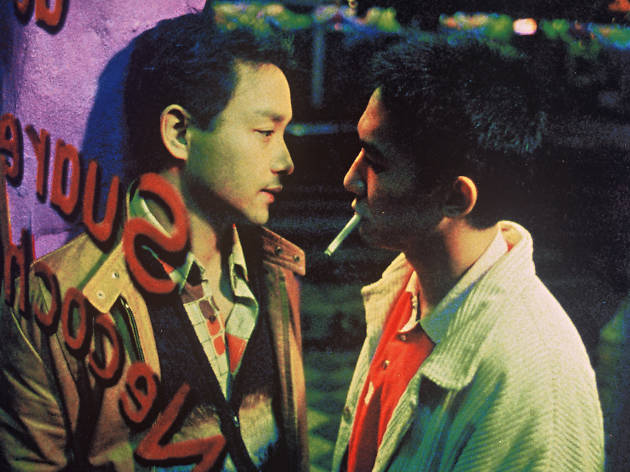 Dir Wong Kar-wai (Leslie Cheung, Tony Leung Chiu-wai, Chang Chen)
"Lai Yiu-fai, could we start over again?"
A pair of bickering Cantonese gay lovers (Cheung and Leung) stranded in Argentina may be an unusual idea of cinematic poetry but Wong, who was named best director at Cannes, managed the impossible with this lyrical break-up movie. His eye for wistful symbolism – highlighting Buenos Aires as Hong Kong's antipode – is out of this world.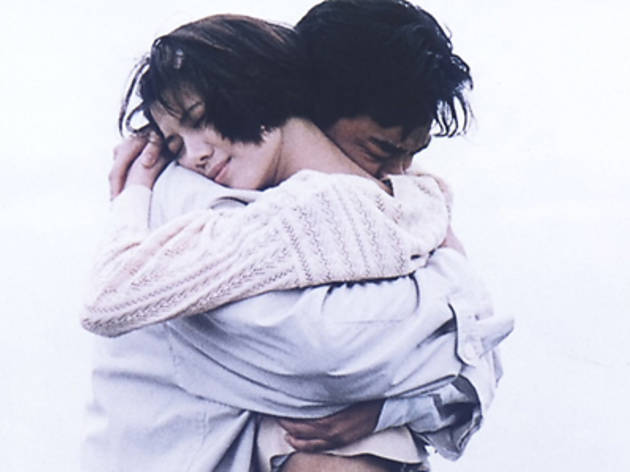 Dir Derek Yee (Anita Yuen, Lau Ching-wan)
"Don't look down upon me, I'm not big mouth. I've come back from the dead, kid."
Yuen plays the role of her life in this superb remake of Doe Ching's Shaw Brothers tearjerker Love Without End (1961). As an ultra-bubbly cancer patient from a Cantonese opera-singing family, her doomed romance with Lau's worn-out jazz composer is still one of our cinema's greatest romances.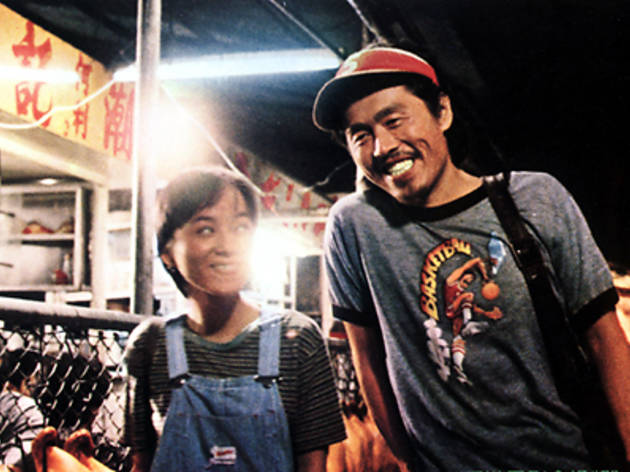 Allen Fong invents Chinese docu-drama, taking Hui So-Ying out of her job on her parents' fish market stall and following her progress in acting classes; in the background, her family acts out its real-life domestic strains and crises. Fong based the character of Ah Ying's drama teacher Cheung on his late friend Koh Wu (Peter Wang's performance is a creditable impersonation), who spent years trying but failing to raise money for a film in Hong Kong. It adds up to a wry panorama of everyday dreams and aspirations, often - but not always - doomed to be dashed.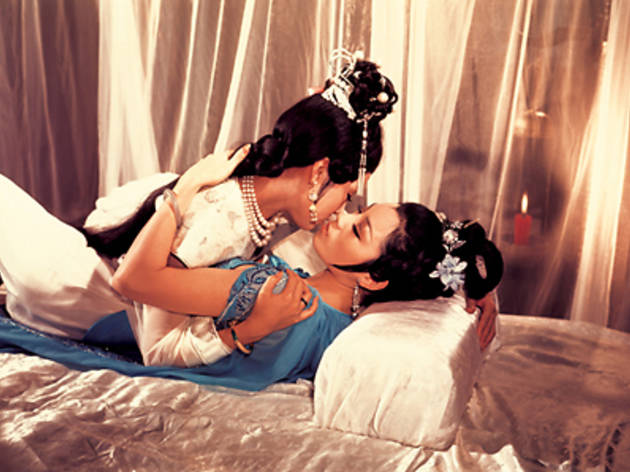 Dir Chor Yuen (Lily Ho, Betty Pei Ti, Yueh Hua)
"I use love to take my revenge."
Controversial on its initial release due to its lesbian and exploitation themes, Chor's rape-revenge epic – mixing swordplay with period erotica – still arrests the senses with the sheer intensity of its tale, which sees a defiant beauty (Ho) exacting vicious retribution on her tormentors years after being abducted into a high-class brothel.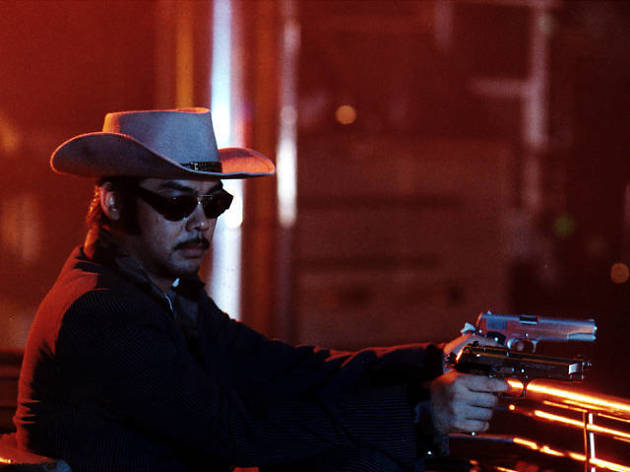 75. A Hero Never Dies 真心英雄 (1998)
Dir Johnnie To (Leon Lai, Sean Lau, Yoyo Mung, Fiona Leung)
Johnnie To's finest entry in the heroic bloodshed canon sometimes feels like the director is trying to out-John Woo John Woo. Some critics consider A Hero Never Dies a sly parody – Sean Lau's role in the final shootout is either the highpoint of loyalty or simply absurd. There's double handguns, male bonding (to the detriment of relationships with women), honour, betrayal, bullets flying everywhere and inevitable bittersweet deaths. Taken at face value, as we like to do, the film is a last-gasp portrayal of those heroic archetypes late 80s and early 90s Hong Kong cinema became famous for – and we love it for it.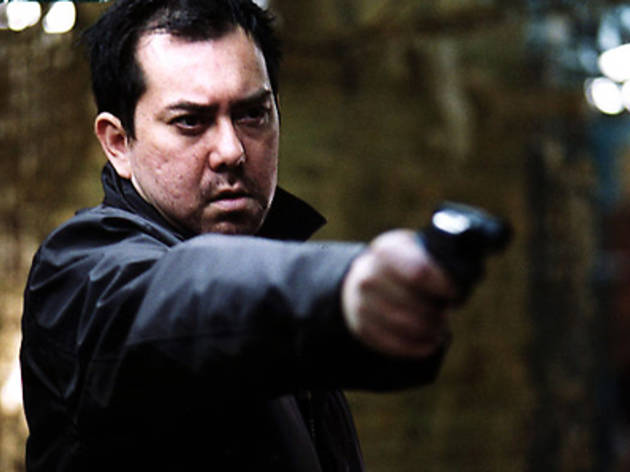 Dir Gordon Chan, Dante Lam (Anthony Wong Chau-sang, Michael Wong)
"Sometimes I feel there's a barrier between us. A plastic barrier."
One of the funniest police thrillers Hong Kong cinema has ever seen, this offbeat dramedy alternates between ferocious meat cleaver battles with vicious mobsters and bantering sessions among three unorthodox cops, who philosophise their way through a lifestyle of drugs, bribes and loose women.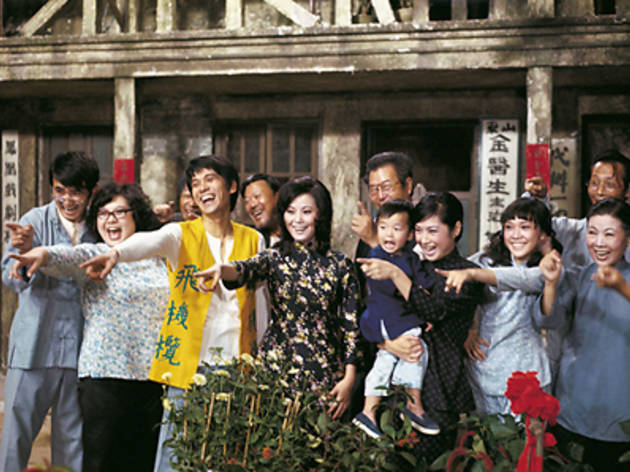 Dir Chor Yuen (Hu Chin, Yueh Hua, Ching Li)
"Turn off the water tap downstairs! Is this a rebellion?"
A crowd-pleasing social satire which struck a chord with the TVB-loving population of the time, Chor's adaptation of a 1940s stage comedy turns domineering landlords, corrupt firefighters and policemen into the laughing stock of the people – revitalising Cantonese dialect cinema along the way.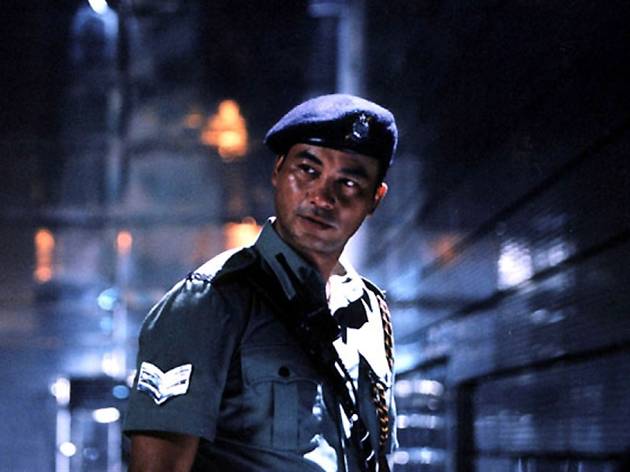 Dir Johnnie To (Simon Yam, Maggie Shiu, Lam Suet)
"He's fine. There's no complaint. There's no case."
Yam bends the rules in this convoluted nocturnal thriller, which is set in nightmarish motion when Lam's uniformed buffoon loses his gun and his Police Tactical Unit mates decide to secretly retrieve it for him before the night ends. Cynical irony abounds.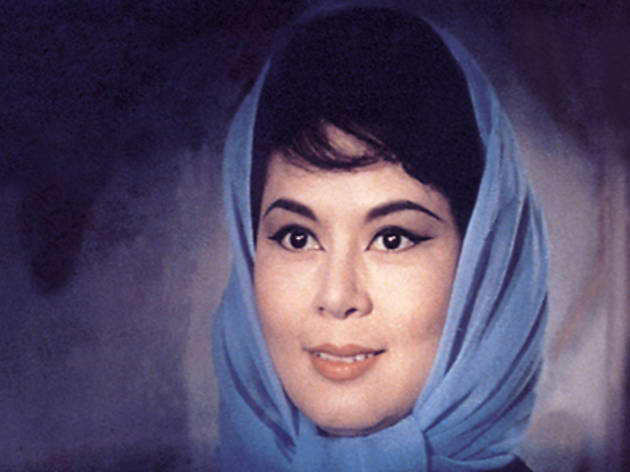 Dir Doe Ching (Linda Lin Dai, Kwan Shan, Pat Ting Hung)
"If I didn't love you, I wouldn't hate you."
Released in two parts on the second anniversary of Lin's suicide, Ching's adaptation of Taiwanese writer Wang Lan's poignant WWII novel charts the decade-spanning affair of a pair of star-crossed lovers, who have long been kept apart by family pressure, the ongoing war, and more than a few lamentable life decisions.
The 100 best Hong Kong movies: 70-61
The 100 best Hong Kong movies: 60-51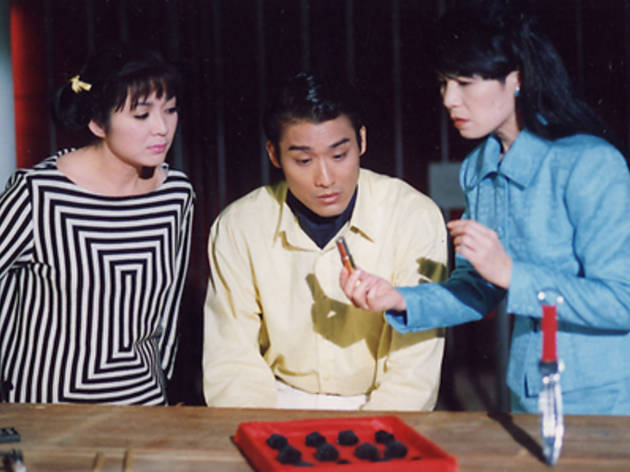 Dir Jeff Lau (Tony Leung Ka-fai, Maggie Shiu, Wong Wan-sze, Fung Bo-bo)
"My girl is in trouble, I must save her. But better dress up first."
A nostalgic comedy that inducted Lau into postmodern cinema hall of fame, this accidental classic parodies 1960s Jane Bond movies (Cantonese flicks with crime-busting heroines) with a pitch-perfect sense of style and wackiness. Leung's deadpan impersonation of 60s actor Lui Kei is now the stuff of legend.
* Did you know…
… it was all just a beautiful accident that Jeff Lau would become a key figure in our postmodern culture? "I could never anticipate that it'd come to this point… I think the people nowadays aren't very rational," says the director while reflecting on how extensively his movies have been studied. "I don't even know what the word [postmodern] means."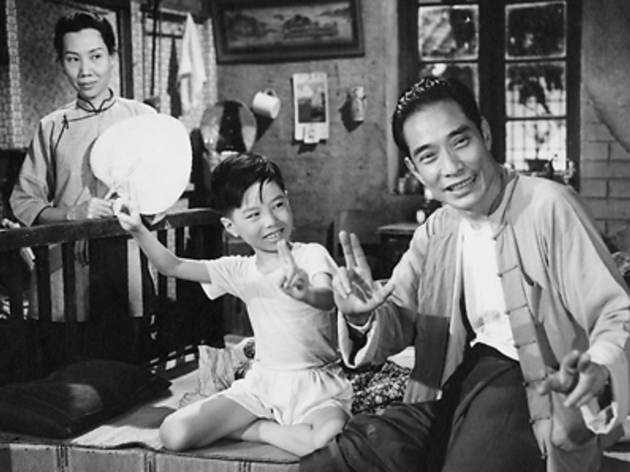 Dir Chun Kim (Ma Si-tsang, Wong Man-lei, Lam Kar-sing, Yuen Siu-fai)
"You think I'm really smiling? Could you help out even if I were looking all depressed?"
No one does a forced smile better than Ma in this family melodrama. As an underemployed performer struggling financially to care for his ailing wife and send his two children to school, the real-life Cantonese opera star turns in a heartbreaking performance which epitomises the hardship of his generation.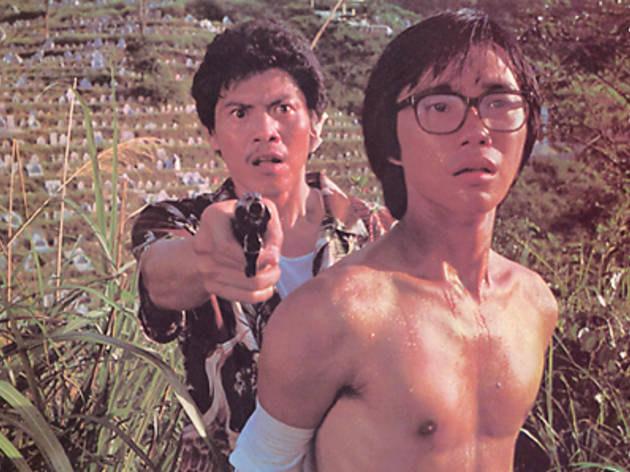 Dir Tsui Hark (Lin Chen-chi, Lo Lieh, Che Bo-law, Albert Au)
"Next time I'm gonna set a bomb at your door."
An early testament to Tsui's readiness to disturb and provoke, the movie's first cut was banned in HK for its bombing premise and anti-social sentiments. Re-edited with a new storyline about American arms smugglers, Dangerous Encounters remains a hysterical thriller soaked with teen violence and full-on social anarchy.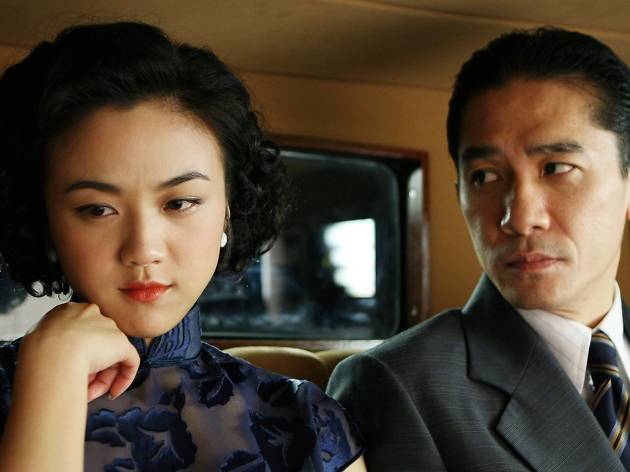 57. Lust, Caution 色戒 (2007)
Dir Ang Lee (Tang Wei, Tony Leung Chiu-wai)
Okay, admittedly Lust, Caution is more a China-Taiwan production, but we'll let that slide given the many local elements – film sets, author Eileen Chang, Oscar-winning director Ang Lee – tied to the film. Lee's erotic espionage thriller caused a row when government censors ordered seven minutes of sex scenes to be cut because of explicit naked shots of actors and actresses. Lead actress Tang Wei, widely praised for her performance, subsequently suffered a ban in the Chinese media and online discussion of the film was shut down, Oriental Daily reported. Officially, the ban was due to the erotic content. However, it was suggested, by both Chinese and Taiwanese media like Zao Bao and Read01, that the ban was a political move given the 'negative' portrayal of Chinese resistance fighters in the Second Sino-Japanese War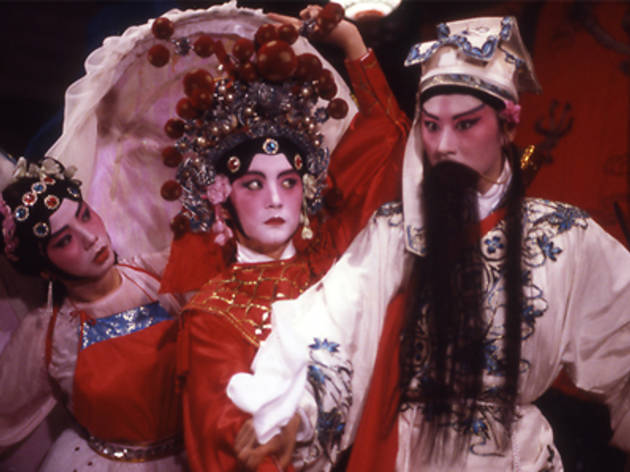 Dir Tsui Hark (Brigitte Lin, Cherie Chung, Sally Yeh)
"Why do you yawn differently every time?"
Lin, Chung and Yeh make for a charismatic star trio in this gender-bending, genre-blending crowd-pleaser, an early milestone for Tsui's Film Workshop. Frenetically paced throughout, the backstage comedy cum espionage thriller provides a hugely exhilarating spin on the political chaos of 1910s China.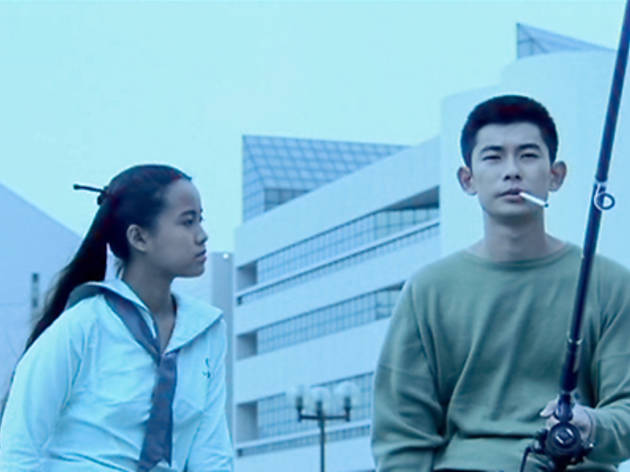 Dir Clara Law (Masatoshi Nagase, Li Pui-wai)
"Open the heart… Happy!"
A teenage schoolgirl (Li) living with her senile grandmother finds a kindred spirit in a Japanese tourist (Nagase) wandering in a state of existential confusion. Law's meditative tale of migration and urban ennui is engaging despite its meandering proceedings. It's also surprisingly articulate in spite of the protagonists' broken English.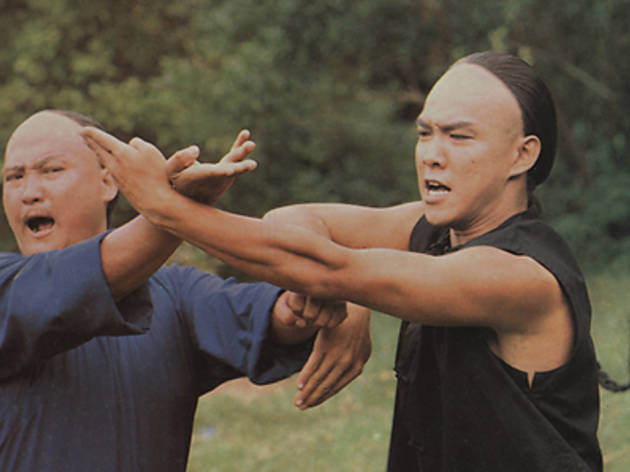 Dir Sammo Hung (Yuen Biao, Sammo Hung, Lam Ching-ying, Frankie Chan)
"Are you Leung Chang the Street Brawler?"
An invincible fighter (Yuen) in Foshan discovers that his father has paid off all his opponents to save him – the only descendent of the wealthy Leung's family – in this engrossing Wing Chun comedy by Hung, who directed, choreographed and impressed as the leading man's eccentric master.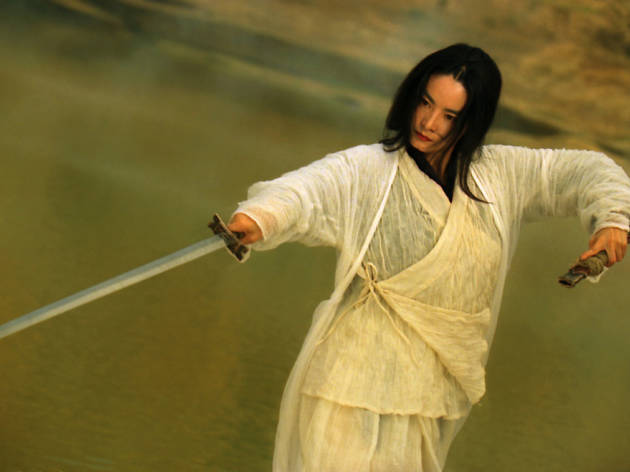 Dir Wong Kar-wai (Leslie Cheung, Brigitte Lin, Tony Leung Ka-fai, Tony Leung Chiu-wai)
"When you can't have someone, the only thing you can do is not to forget."
A Jin Yong adaptation, Wong Kar-wai-style. Structured with the concept of cyclical repetition from the Chinese almanac, the auteur's impressionistic riff on the classic wuxia novel The Eagle-Shooting Hero is a desert-bound swordplay drama whose only concern seems to be its characters' sentimental longings.
* Did you know…
… Ashes, populated by Wong's typically heartbroken characters, is merely a re-imagining of the original? "To separate ourselves from the previous adaptations, we put the original novel aside and went ahead to invent our own vision," says Wong. "It's more than a standard martial arts film; it is Shakespeare meets Sergio Leone in Chinese language."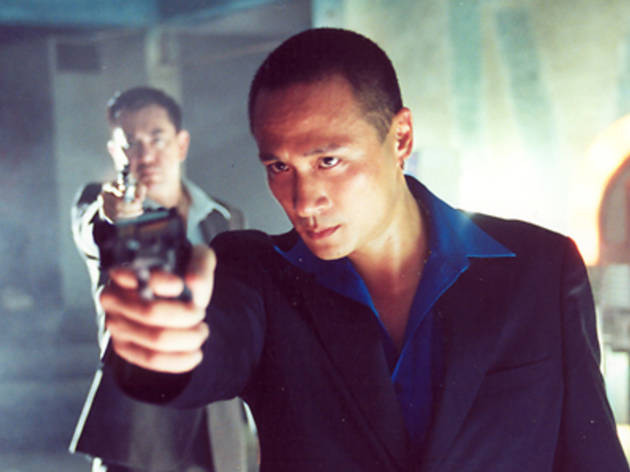 Dir Johnnie To (Anthony Wong Chau-sang, Francis Ng, Jackie Lui, Roy Cheung, Lam Suet)
"If we wanted to stand here all day, we might as well become hookers."
Firing guns in messianic poses becomes an art form in the extraordinary shopping mall shoot-out in The Mission, which follows five hitmen as they form a camaraderie of bodyguards for a triad kingpin. A minimalist thriller with style and attitude to spare, it also features the subtlest plot turn in the Hong Kong action genre.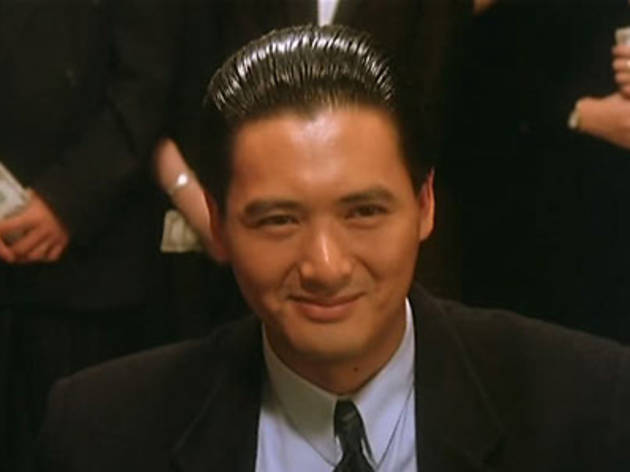 The high-grossing action comedy that inspired countless sequels, prequels, spin-offs and rip-offs, Wong's definitive gambling movie is anchored by a sparkling Chow Yun-fat – all slicked-back hair, tuxedo and cocky smirks. His master gambler Ko Chun has left an indelible mark on our collective consciousness.
The 100 best Hong Kong movies: 50-41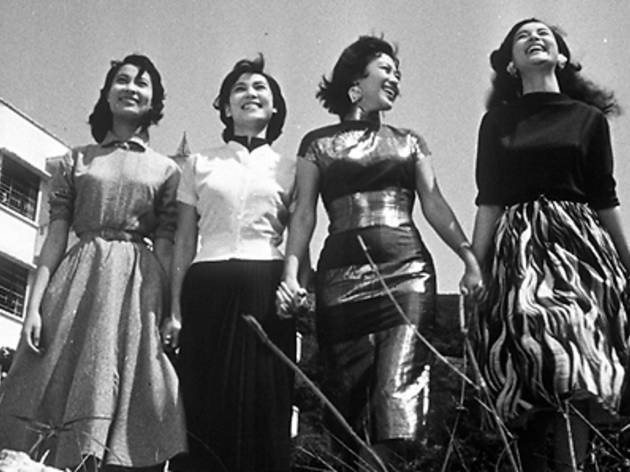 Dir Doe Ching (Mu Hong, Julie Yeh Feng, Jeanette Lin Tsui, Dolly Soo Fung)
"I'll marry whoever comes out on top in the coin flip."
Marriage seems to be on everyone's mind in this Cathay Studios rom-com, which casts an affecting gaze on sisterhood – here charmingly embodied by four great beauties of Mandarin cinema. As the tomboyish third daughter of an affluent widower, Lin's titular role vivaciously oversees the matters of the heart of her siblings – including the selfless eldest (Mu), the promiscuous second (Yeh) and the innocent youngest (Soo) – while bumbling and fumbling towards her own discovery of love.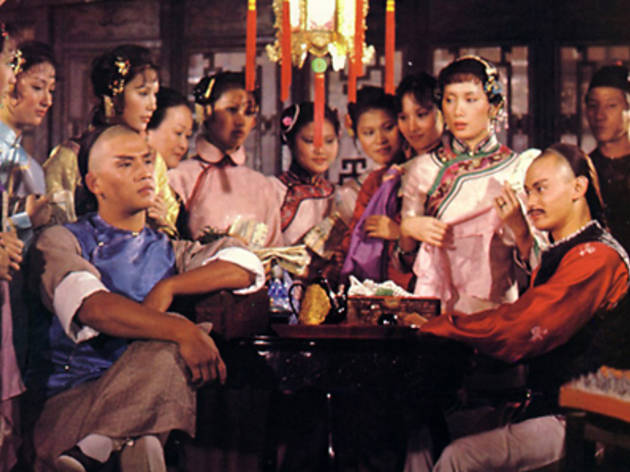 Dir Liu Chia-liang (Gordon Liu, Wong Yue)
"We'll drink again another time, goodbye."
Showcasing action choreography at its most imaginative, this martial arts freakshow boasts a litany of memorable set-pieces involving fighters 'pretending' to be physically handicapped, mentally deranged or – in the most fascinating case – not really fighting at all. The story, cursory as it is, involves a profligate Manchu prince (Gordon Liu) travelling incognito who brushes off assassins sent by his brother with the help of the titular petty thug (Wong), who's forced to apprentice himself to obtain an antidote for the poisonous wound on his head.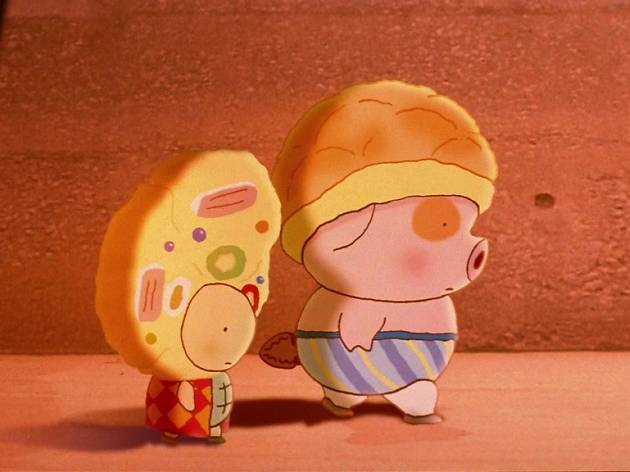 Dir Toe Yuen (Voiced by Andy Lau, Sandra Ng, Anthony Wong Chau-sang)
"There are some courses on offer: Play Dead at Folk Dance, Play Dead at Squid Catching…"
Those who dismiss McDull as a cutesy piggy animation have missed the point: the franchise's deceivingly innocent façade is mere sugar coating for some of the most acute observations and disheartening commentaries on our city in any form of local literature. This second film, which poetically follows the dumb working-class kid McDull's search for his birth father, is the best of it all, parodying everything from our penchant for redevelopment to our absurdly rigid education system.
* Did you know…
… Alice Mak had specific intentions for her iconic piggy? "I wanted him to be a very ordinary kid – one who's neither bright nor clever," the cartoonist explains. "McDull's story is about the survival of less privileged kids in Hong Kong; he's always facing his problems in a positive, simplified way."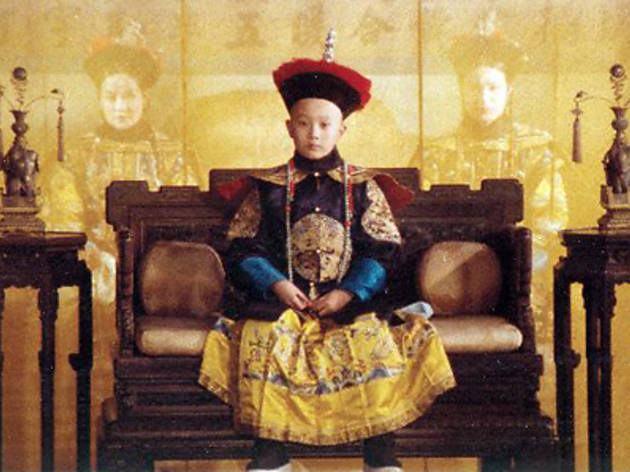 Dir Li Han-hsiang (Tony Leung Ka-fai, Liu Xiaoqing, Chen Ye)
"A six-year-old child needs his mother's help. If we don't decide for him, who will?"
Nuanced acting, an obsession with period detail and the rare opportunity to shoot at Beijing's Forbidden City lends this sequel to The Burning of the Imperial Palace (1983) an authenticity seldom witnessed in Qing dynasty palace films. Next to the vicious power struggles between the empress-dowagers and court officials, Leung's tortured portrayal of the dying emperor – in the film's first half alone – was enough to earn him best actor at the Hong Kong Film Awards.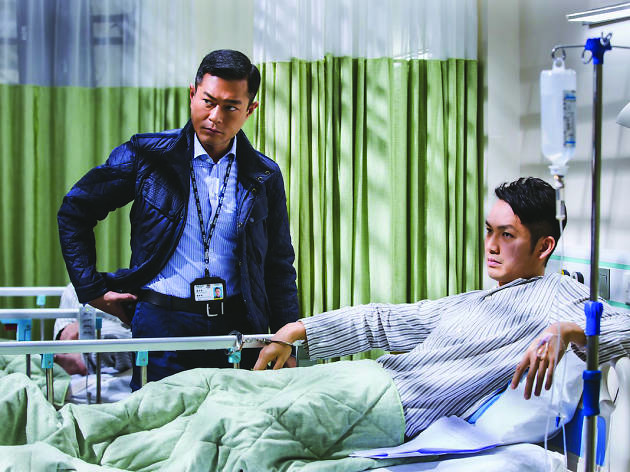 Dir Johnnie To (Louis Koo, Zhao Wei, Wallace Chung)
Set entirely within a hospital building, the director examines the pressures building on three principal characters – a doctor (Vicki Zhao) buckling beneath stress following a botched surgery; a detective (Louis Koo) desperate to bring a criminal to justice; and said villain (Wallace Chung) betting his health against his freedom – and their responses. Although the film ends in a fashion with Mainland censors clearly in mind (everyone getting their just desserts), the journey is still a worthwhile one, with all three leads excelling. The final shootout, with the actors moving in actual slow motion, is one of To's finest technical achievements.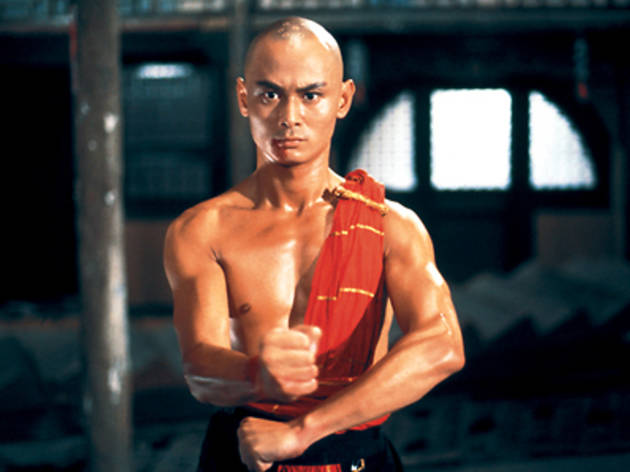 Dir Liu Chia-liang (Gordon Liu, Alexander Fu Sheng, Kara Hui)
"Here we practise the poles. Hence we call it 'the club to defang the wolves'."
A solemn classic remembered for its tragedies both on- and off-screen, this Song dynasty-set revenge epic marks the final screen appearance of the martial arts superstar Fu Sheng – who died in a car accident during production – and tells of the patriotic Yang family's attempt to avenge their dead members, who were ambushed by a traitor conspiring with northern invaders. Gordon Liu makes up for Fu's absence in the role of Yang's fifth son, who becomes a Buddhist monk and shines in some of the greatest pole fighting sequences ever put on celluloid.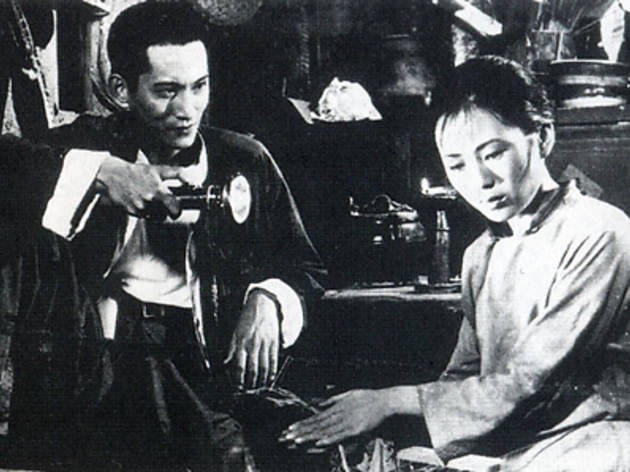 Dir Wang Weiyi (Li Qing, Wong Sun, Cheung Ying)
"If you have to blame, blame the world."
Opening in a rural Guangdong recovering from the Sino-Japanese War, this morally upright tearjerker chronicles the tragic fate of a peasant couple driven away to the city by a nasty landlord (Cheung) – only for the husband (Li) to get tricked into the army, and the wife (Wong) into prostitution. Bringing together some of the best talents among Shanghai leftist filmmakers (including famed director Cai Chusheng, who produced the film), Wang's story of love, perseverance and post-war hardship is often considered the first critically acclaimed Cantonese movie after the war.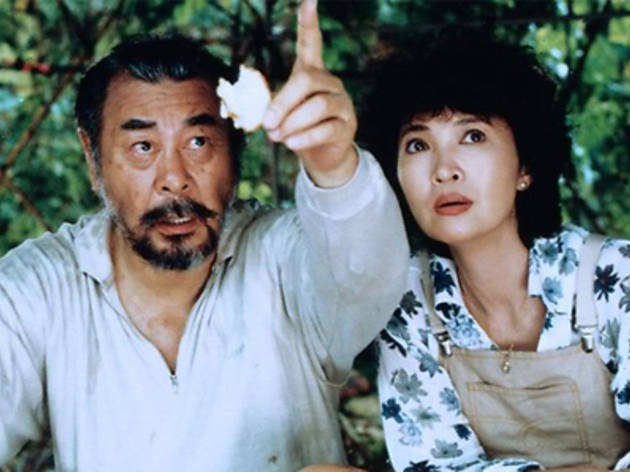 Dir Ann Hui (Josephine Siao, Roy Chiao, Law Kar-ying)
"Do you know what life is all about? Life… is a lot of fun."
Hui shows her humanist sensibility with a bittersweet drama on life's capriciousness. Having always hated each other, a middle-aged working housewife (Siao in a multiple-award-winning role, including the best actress honour at the Berlin Film Festival) finds herself quickly becoming the caretaker of her father-in-law (Chiao), a former air force lieutenant who's losing his mind to Alzheimer's. Her timid husband (Law) isn't much help, nor are his indifferent siblings; but love, amid the gently comical domestic chaos, is still definitely in the air.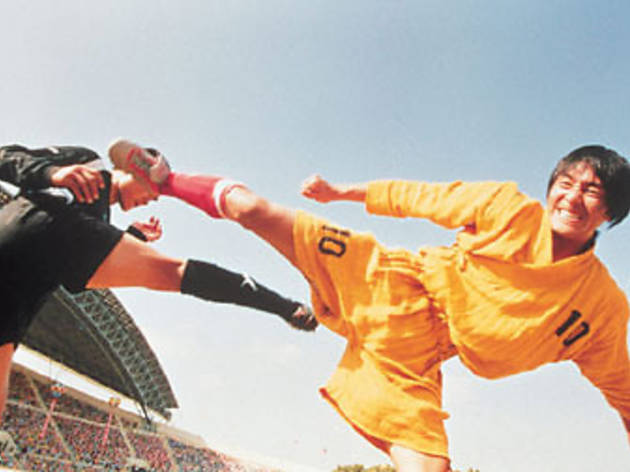 Dir Stephen Chow (Stephen Chow, Zhao Wei, Ng Man-tat)
"You better go back to Mars fast. The Earth is too dangerous."
"How are we different from a salted fish if we have no dreams in life?" asks Chow's street cleaner in the actor-director's delirious crowd-pleaser, in which washed-up kung fu disciples band together to win a footy tournament. An embarrassingly life-affirming underdog sports movie made special by its reckless abandon to entertain, Shaolin Soccer would eventually see the fellowship conquer evil – or, more precisely, 'Team Evil'. Through its myriad of pop culture references, from Dragonball to The Matrix, the comedy became the top-grossing Hong Kong movie at the time.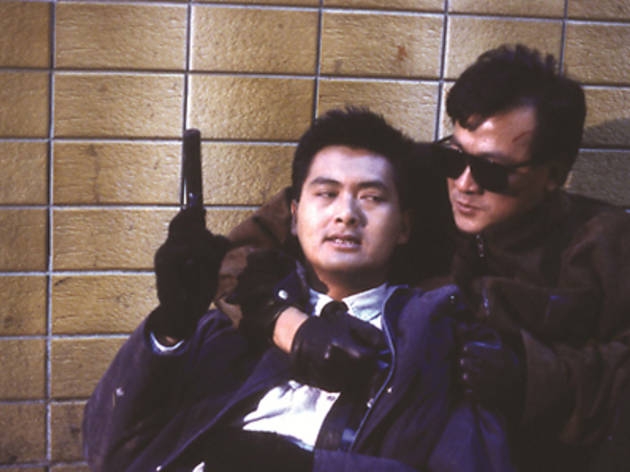 Dir Ringo Lam (Chow Yun-fat, Danny Lee, Sun Yeuh)
"Tell me you're not a policeman!"
Often regarded as a key inspiration for Quentin Tarantino's Reservoir Dogs (1992), Lam's heist flick – despite its riveting action – is perhaps better appreciated as a character study of a world weary undercover cop and law-enforcing protagonist (Chow, playfully intense) who is torn between his police duty and loyalty to his criminal friends, after being assigned to infiltrate a crime gang and set them up for an arrest. This, incidentally, is where thieves in shades became all the rage.
The 100 best Hong Kong movies: 40-31
The 100 best Hong Kong movies: 30-21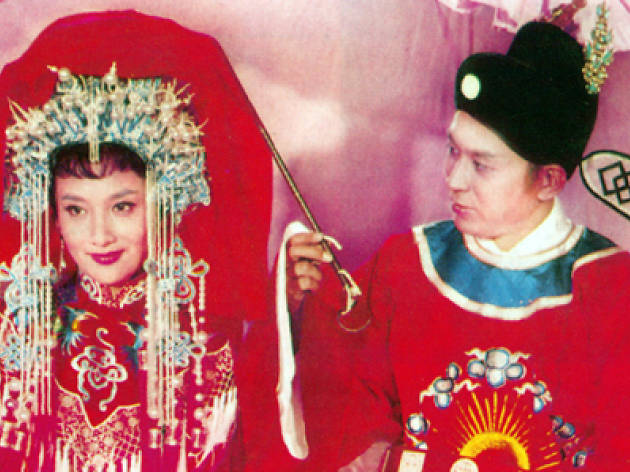 Dir Zhu Shilin (Fu Che, Hsia Moon, Kung Chiu-hsia, Bao Fong)
"For the sake of our son, we can only separate forever."
Zhu's clinical adaptation of Puxian opera classic After the Reunion is a love story so fatalistically tragic it could make Shakespeare envious. It begins with three celebratory occasions – a 20-year-old scholar's (Fu) triumphant return from the imperial exams, his impending wedding to the beautiful daughter (Hsia) of an aristocrat, and his mother's (Kung) newly-given honour as a chaste widow by the emperor – and ends with four suicides – brought about by a maze of feudalistic taboos and unfortunate decisions. An unforgettable 90-minute waltz into hopelessness.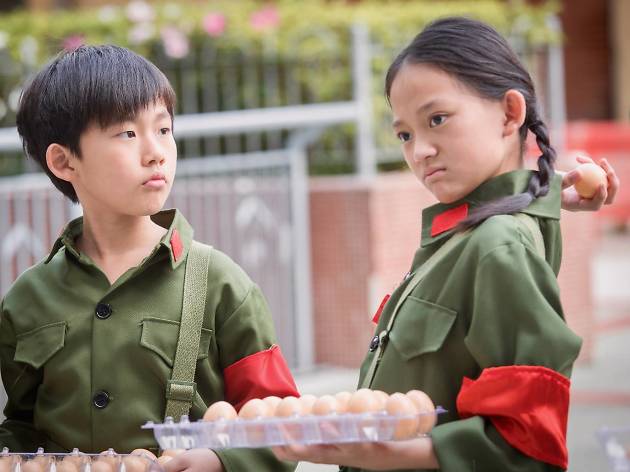 Dir Jevons Au, Kiwi Chow, Ng Ka-Leung, Wong Fei-Pang, Kwok Zune (Kin-Ping Leung, Neo Yau Hawk-Sau, Liu Kai-chi, Ng Siu Hin, Wan Hongwei)
Described as a 'virus of the mind' by China's Global Times, Ten Years proved hugely controversial for its dystopian vision of Hong Kong in the year 2025. Yet the film's critique of Mainland rule was only the beginning of the controversy. Despite being hugely popular with local audiences, the movie was swiftly pulled from local cinemas – supposedly after pressure from Beijing. This, in turn, resulted in 40 public screenings in defiance of this supposed suppression of the film. The controversy deepened when Ten Years was nominated for (and subsequently won) Best Film at the Hong Kong Film Awards. Chinese state broadcaster CCTV announced it would not air the awards and online news sites like Sina and Tencent made no mention of Ten Years when listing details of the awards. Furthermore, Apple Daily claims directors involved with the project have been unofficially blacklisted. Kiwi Chow Kwun-wai, who directed the short Self-Immolator, has joked that his involvement with the production 'self-immolated my own career'.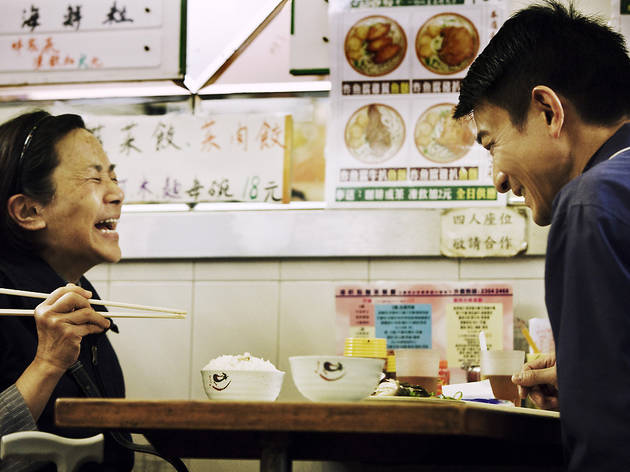 Dir Ann Hui (Deanie Ip, Andy Lau)
"You shouldn't eat ox tongue, no."
The most recent film on our list is a slice-of-life master-class that speaks to all generations. Described in our recent five-star review as being 'gently humorous, intensely moving but never outwardly sentimental', this graceful based-on-true-events drama observes the dignity of the final years in the life of Sister Tao (Ip, named best actress at Venice), now in the care of the middle-aged son (Lau) of a family for which she has been a housemaid most of her life.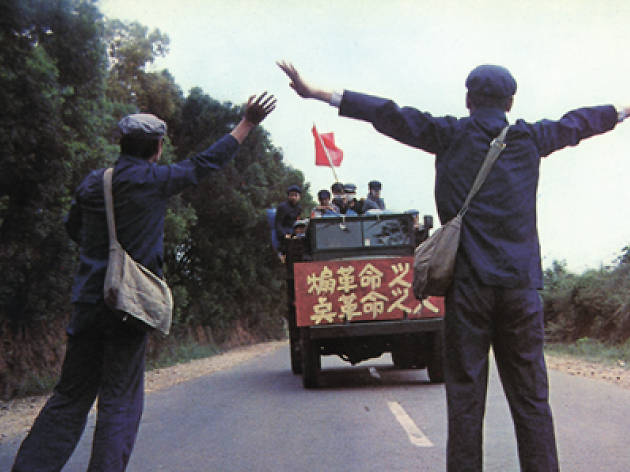 Dir Cecile Tang Shu-shuen (Tsang Kei-luk, Poon Yu-man, Siu Siu-ling, Fung Bo-yin)
"I seemed to be struggling between two worlds."
With its unflinching view of the Cultural Revolution and its equally bleak portrait of life in our materialistic city, Tang's 1966-set drama about five Guangzhou residents attempting to flee to Hong Kong was banned by censors from release until 1987. One of the earliest films to deal with the clash of communist and capitalist ideals that would inevitably manifest itself with the 1997 handover, the moral degradation and spiritual disenchantment of its characters reveal the dehumanising effects felt by both sides of the border.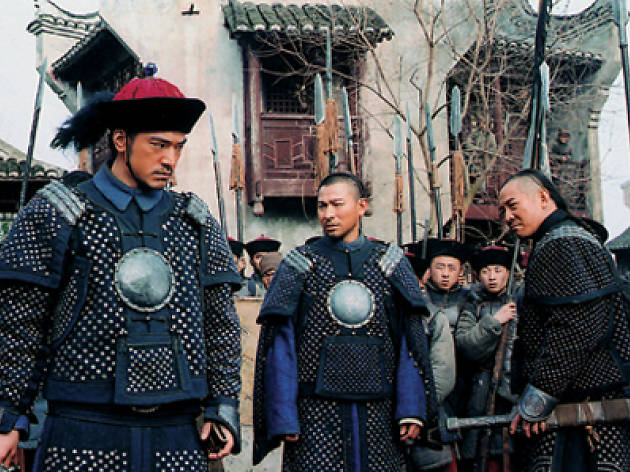 Dir Peter Chan (Jet Li, Andy Lau, Takeshi Kaneshiro, Xu Jinglei)
"Anyone who harms our brothers… must be… killed!"
Before making his gloriously divisive tribute to Chang Cheh's One-Armed Swordsman with last year's Wu Xia, Chan had already unleashed a superior remake of another Chang classic, The Blood Brothers (1973). In place of David Chiang, Ti Lung and Chen Kuan-tai are here Li, Lau and Kaneshiro, all magnetically watchable actors. As soldiers and bandits unite in the name of loyalty against a war-ravaged China in the mid-19th century, Chan's epic captivates with its heroic taste for blood… and tears.
* Did you know…
… there's a good reason why Chan repeatedly casts Kaneshiro in his films? "He is the most good-looking man I've seen in my life," he explains. "More importantly, he's one of the rare examples [among actors] – and I don't know what happened in his childhood – in that he always seems very fragile and insecure and deprived. He gets your sympathy."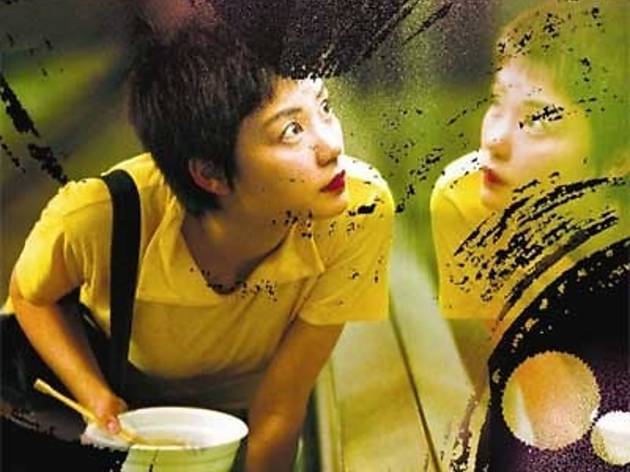 Dir Wong Kar-wai (Takeshi Kaneshiro, Brigitte Lin, Faye Wong, Tony Leung Chiu-wai)
"At the closest point of our intimacy, we were just 0.001 cm from each other."
Who could forget Faye Wong's frisky fast-food joint waitress or Brigitte Lin's Cassavetes-inspired smuggler in a blond wig? Jubilantly realised and populated by acutely lovelorn, if slightly unhinged, characters, the two loosely connected stories in this ad hoc project – shot quickly and cheaply amid the post-production limbo of Ashes of Time – delightfully tackles loneliness and chance encounters. Frenzied, quirky and irresistibly romantic, this hip little film channels the impish spirit of early Godard in Hong Kong's urban setting.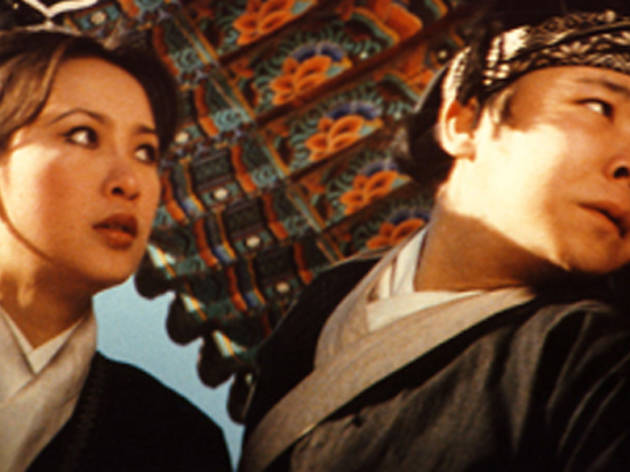 Dir King Hu (Hsu Feng, Tung Lin, Sun Yue, Tien Feng)
"This roll of paper has been the origin of the temple's troubles for many years."
Under the long, long shadow cast by Hu's other seminal classics sits this oft-neglected masterpiece, shot back-to-back with Legend of the Mountain on location in South Korea. Deliberately paced and meticulously edited (by the director himself, who also wrote the screenplay and supplied the art direction), Raining is a simple story masterfully told, concurrently observing the choosing of a new abbot and the attempted theft of a priceless scripture in a Ming dynasty Buddhist monastery.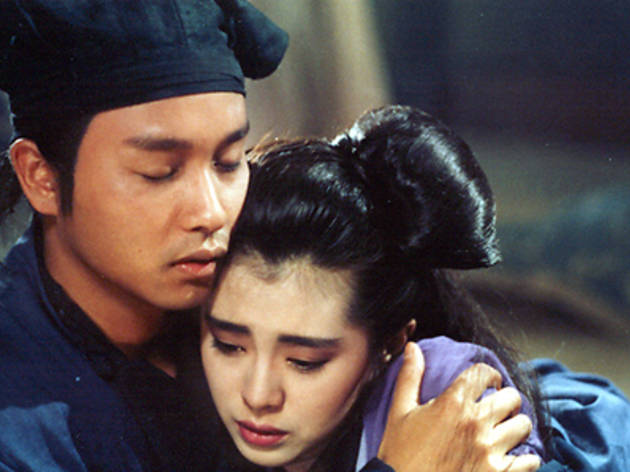 Dir Ching Siu-tung (Leslie Cheung, Joey Wang, Wu Ma)
"Sometimes, humans are more frightening than ghosts."
"Dawn, please don't come…" As Sally Yeh pleads soulfully to James Wong's iconic tune on the soundtrack, the forbidden love between Cheung's scholarly tax collector and Wang's glamorous ghost meets its heartbreaking demise. Based on a Pu Songling short story that has also been adapted into Li Han-hsiang's The Enchanting Shadow (1960) and Wilson Yip's eponymous 2011 film, this Tsui Hark-produced supernatural action fantasy spawned two hit sequels and remains a vital showcase of our cinema's madcap inventiveness. It's like a sensual Evil Dead romance!
Dir Mabel Cheung (Chow Yun-fat, Cherie Chung, Danny Chan)
"Welcome to Sampan. Table for two? Just a minute please."
The favourite romance of many a Hongkonger, not least Mr Chow himself, this Alex Law-scripted drama is essentially a story of two lonely souls: a Hong Kong student (Chung) who moves to New York for her fickle boyfriend (Chan), and her older but no less puerile cousin (Chow), who settles her down before cheering her up with such sophisticated fares as, eh, going to Broadway musicals. Predictable it may be, but An Autumn's Tale is as irresistibly heartfelt a film as it comes.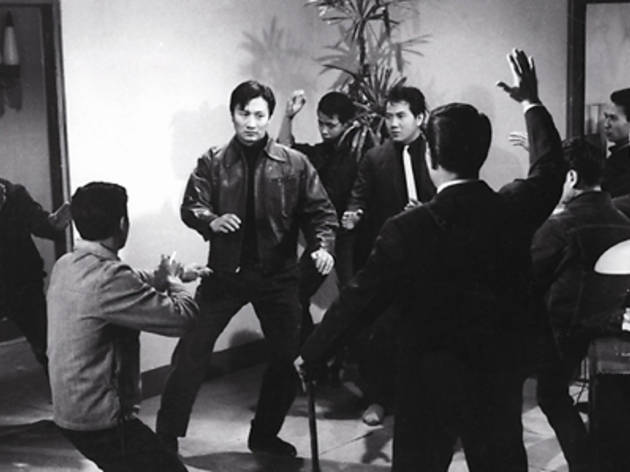 Dir Patrick Lung Kong (Patrick Tse Yin, Sek Kin, Wong Wai)
"This is not my fault. This is the society's fault."
Everyone wants a piece of our rehabilitating hero (Tse in a leather jacket), an expert safecracker who's persistently recruited by both sides of the law after more than a decade in prison – but will his unforgiving mother and upright brother understand? While this humane precursor of 1980s hero films may be eternally outshined by its much noisier remake (A Better Tomorrow), Lung's early-career tale of an ex-con trying to go straight is an unsung masterpiece in its own right.
The 100 best Hong Kong movies: 20-11
The 100 best Hong Kong movies: 10-1