The 100 best Hong Kong movies
The best of Hong Kong cinema – from Bruce Lee kung-fu flicks to Wong Kar-wai's tales of romance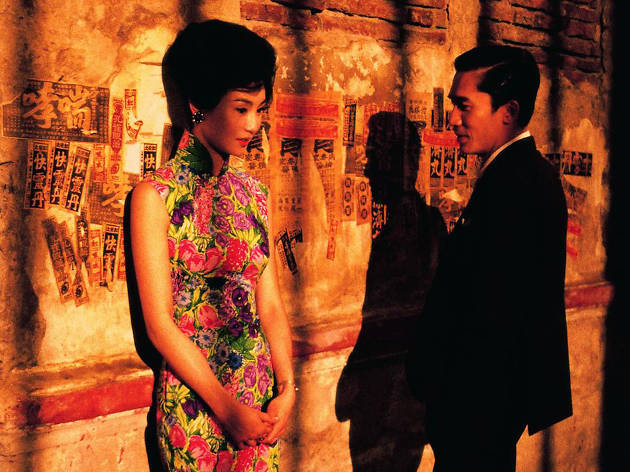 Hong Kong was once the Hollywood of the East. At its peak, around the early 90s, the local movie industry was first in the world in terms of per capita production as well as the second largest exporter of films, second only to the US.

The influence of Hong Kong cinema can be seen far and wide. Bruce Lee remains a global icon, his martial arts movies classics. The groundbreaking action of The Matrix would never have come about if not for John Woo films and the action chereography of Yuen Woo-ping. Quentin Tarantino ripped off Ringo Lam's City on Fire for his debut, 1992's Reservoir Dogs. Moonlight owes much to the style of Wong Kar-wai films and the autuer was an influence acknowledged by Soffia Coppola when she collected the Oscar for Best Original Screenplay for Lost in Translation.

So with such a massive cultural legacy what are the best Hong Kong movies of all time? Edmund Lee presents this definitive ranking of the best films made until 2011.

Not into movies? What about the best TV dramas or Cantopop songs? Or maybe you're hungry?
The 100 best Hong Kong movies: 100-91
The 100 best Hong Kong movies: 90-81
The 100 best Hong Kong movies: 80-71
The 100 best Hong Kong movies: 70-61
The 100 best Hong Kong movies: 60-51
The 100 best Hong Kong movies: 50-41
The 100 best Hong Kong movies: 40-31
The 100 best Hong Kong movies: 30-21
The 100 best Hong Kong movies: 20-11
The 100 best Hong Kong movies: 10-1
Film, Action and adventure
Dir Johnny Mak (Lam Wai, Wong Kin, Kong Lung)
"We'll act in unison from now on. All for one, right?"
A marvellous pre-cursor to the explosive crime thrillers of John Woo and Ringo Lam, Johnny Mak's directorial debut follows several Red Guards-turned-armed robbers through the sharp end of these Mainlanders' dreams of making a fortune in the more 'modernised' Hong Kong. Led by a highly sought-after criminal intending to pull off a heist at a Tsim Sha Tsui jewellery store, the infamously violent Big Circle gang – while finding their loyalty increasingly split by the allures of the city – soon become the hottest target of the police force after being tricked by a small-time triad boss and sometime informant into murdering a corrupt cop. With memorable set-pieces ranging from a helicopter ambush – which may have inspired the mob boss sequence in Godfather III (1990) – to a gunpoint standoff that undeniably anticipated some of Woo's most famous scenes, Long Arm of the Law tops it off with a climatic shootout inside the claustrophobic Kowloon Walled City that even today remains a milestone of our action cinema.
Dir Johnnie To (Simon Yam, Louis Koo, Nick Cheung, Lam Ka-tung)
"I can also make you a deal. I can also be a patriot."
Fans of Hong Kong gangster flicks breathed a collective sigh of relief when Johnnie To ended the genre's post-Young and Dangerous impasse with his majestic two-part epic. Taking off from Election's (2005) near-anthropological interest in the triad society's origins, the veteran action auteur merges wit and gore in a disturbingly resonant political satire – very astutely disguised as a stylistically subdued dramatisation of the power struggles surrounding the biannual voting process at the top of 'Hong Kong's oldest triad'. A slow-burning crime caper spiced with occasional bursts of sadistic brutality (most memorably, a character is literally ground up and fed to the dogs), Election 2 is further enhanced by its political subtext: the candidates here, elegantly played by Koo and Yam, are not only trapped by their own lust of power or wealth, but also the mainland Chinese government's omniscient influence on their handover of power. At its most ingeniously cynical, the film has made a mockery of our simplistic capitalist ideals and democratic aspirations in the very same stroke.