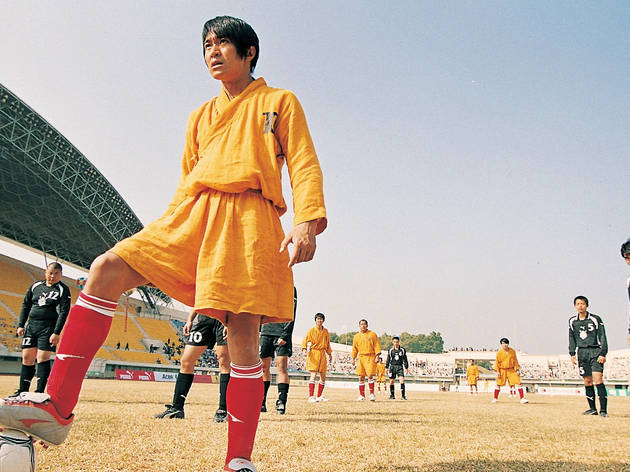 7 Classic Stephen Chow movies every Hongkonger has watched
"There's no difference between a sardine and a man without a dream" – Shaolin Soccer
There are only two types of Hongkongers who have never heard of Stephen Chow (周星馳) – newborns, and liars. Okay, not really. But come on, we're talking about the man whose name is synonymous with laughter amongst the Hong Kong movie scene here, so you'll have to excuse us for getting a little bit over-excited. The celebrated actor-director has been aching our sides for around three decades now, and with the promise of the highly-anticipated sequel to his immensely popular film Kung Fu Hustle, Chow doesn't seem to be slowing down any time soon. To celebrate one of Hong Kong's all-time cinematic greats, we've compiled a list of – in our opinion – the most memorable films by the King of Comedy. By Adrian Ho
RECOMMENDED: Want to watch more local classics? You'll have fun going through our list of the 100 best Hong Kong movies ever made.
Classic Stephen Chow movies every Hongkonger has watched
Shaolin Soccer (少林足球) 2001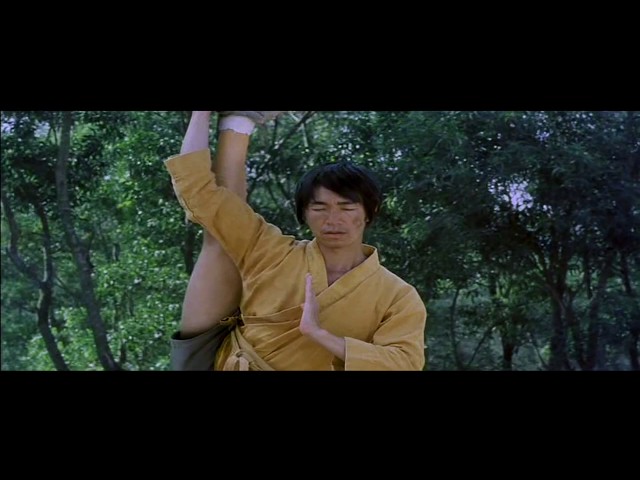 Kicking off this list (pun intended) is the household name of Shaolin Soccer. The sports comedy is widely regarded as one of the most successful Hong Kong films of all time, having propelled the Hong Kong comedy-flick industry to international fame. It's no surprise either – it's not every day you see a monk light a soccer ball on fire all whilst breaking every single one of Newton's laws.
The story follows Sing (Stephen Chow), a martial artist-turned-street cleaner who is struggling to promote Shaolin Kung Fu's practical benefits to the general masses. However, this all changes when he meets an ex-pro soccer player, 'Golden Leg' Fung (Ng Man-Tat). Fung claims that he can help Sing achieve his goals through the medium of soccer, and motivates Sing to gather his estranged Shaolin brothers to form one of the wackiest soccer teams ever seen on the silver screen.
Fight Back to School (逃學威龍) 1991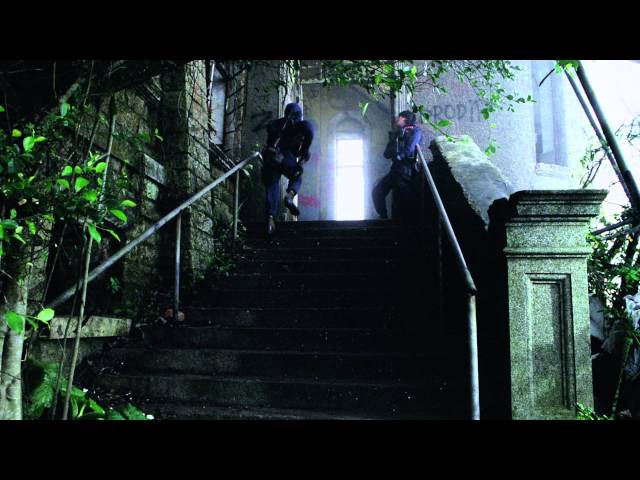 Whether you are a boomer, a millennial, or a Gen X member, this 90s classic 'mo lei tau' (nonsensical) comedy is definitely one that we've all seen. Though the celebrated school/action-comedy had earned itself two more sequels following its highest-grossing Hong Kong film record for 1991, both follow-ups seem to pale in comparison to what many consider to be the original Hong Kong buddy-cop masterpiece.
The movie itself tells the story of eccentric cop Chow Sing Sing (Stephen Chow), who finds himself on the verge of disqualification for recklessly putting his teammates in danger during a practice drill. Sing is given a second chance though when a senior officer assigns him to infiltrate a high school with a bumbling, aged partner (Ng Man-Tat). Together, the hilarious duo try their very limited best to recover a stolen revolver hidden amongst the students of Edinburgh College, and even end up in a high-stakes hostage situation towards the end of the movie!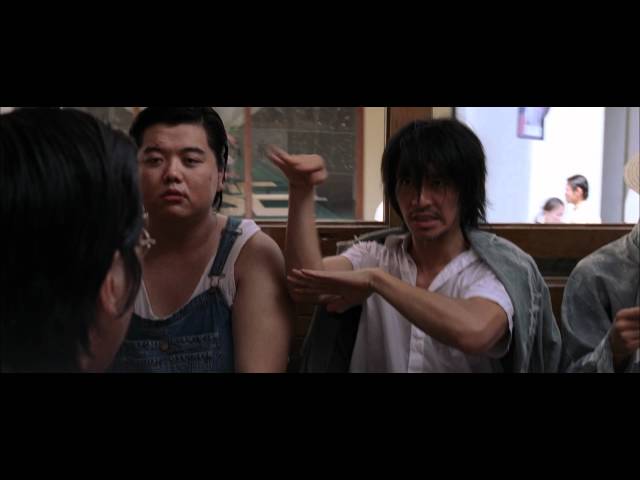 With all its hidden wires, trick camera angles, trampolines, and special effects, Kung Fu Hustle is easily the most technically impressive film on the list. Action-packed, funny, and even poignant at times, the film's 11 prestigious awards are surely a testament to both its memorable quality and international success.
Kung Fu Hustle's plot revolves around Sing (Stephen Chow), a small-time crook who is convinced that 'good guys never win' due to the humiliation he experienced when standing up against bullies as a child. In order to survive, Sing tries (and fails) to extort the residents of Pig Sty Alley alongside his sidekick (Lam Chi-Chung) by masquerading as members of the violent Axe gang. However, this all ends up blowing up in his face when the real Axe Gang comes knocking after catching word of Sing's scuffle with both the locals and actual gang members. An epic sequence of flying kicks, betrayals, and 1,080 degree spins then ensues, with Sing finding himself locked in a standoff between his morality and his chances of survival.
All for the Winner (賭聖) 1990
When 'Blackie Tat (Ng Man-Tat) discovers his nephew Sing's (Stephen Chow) mysterious ability to see through objects, he naturally tries to exploit this talent for money by adapting Sing's skillset to the field of gambling. However, as Sing begins to make a name for himself through his abilities as the 'Saint of Gambling', he quickly finds himself in trouble with the 'God of Gambling' after falling in love with one of his henchwomen Yee-mung (Sharla Cheung). To prove his skill and win her hand, Sing must gamble his way to the top through Hong Kong's most prestigious gambling tournament.
This spin-off to the God of Gambler series is easily one of Chow's funniest pieces, and this is largely thanks to its hilariously unpredictable 'mo lei tau' comedy. Chow's portrayal of the ditzy but lovable nephew is genuinely endearing, and his on-screen chemistry with Ng in this film is arguably the most iconic out of all his works. So, if you ever wanted to get a six pack from laughing too hard, watching this film will probably do it.
King of Comedy (喜劇之王) 1999
A film with a name fitting of the lead actor, this unforgettable comedy-drama is largely regarded as an autobiographical piece for the early career of Stephen Chow. The film describes the story of Wan Tin-Sau (Chow), an acting teacher for his local community centre who moonlights on the side as a movie extra. Despite being ridiculed for taking his unimportant roles way too seriously, Wan persisted through his passion for acting and is eventually rewarded with a leading role alongside a famous actress. On top of this, Wan also finds love along the way, getting into a serious relationship with one of his students Piu Piu (Cecilia Cheung). However, this is probably where the autobiographical element of the film stops, as the plot then takes a turn for the ridiculous, with Wan ending up involved in a CIB undercover stunt, complete with its own shootout. Nevertheless, this classic still remains to be an enjoyable, off-beat cinematic experience with a soulful story that will have your heart crying tears of both joy and sadness after the 90 minutes is up.
From Beijing with love (國產凌凌漆) 1994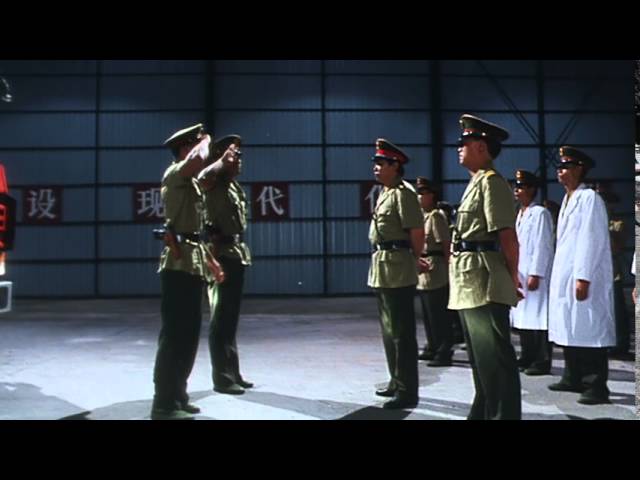 Stephen Chow's hysterical take on the infamous 007 franchise. Filled to the brim with references to the beloved spy series, From Beijing with Love tells the story of Ling Ling Chat (Chow), a secret agent sent on a mission to recover a stolen dinosaur cranium. On the way, he meets a mysterious beauty in the form of Lee Ham-Heung (Anita Yuen), and enlists her help to take on the film's elusive villain, Golden Gun (Wong Kam Kong). Though we can't say that this was one of the more intricate plots Chow has come up with over the years, it's hard to argue with the barrel of laughs brought to us by the goofy gadgets and unending stream of topical puns.
Flirting Scholar (唐伯虎與秋香) 1993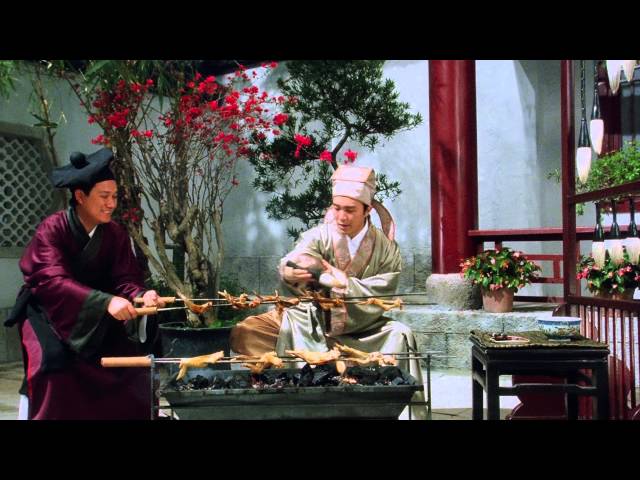 Set in the era of the Ming Dynasty, Flirting Scholar tells the story of Tong Pak Fu (Chow), a famous scholar known for his talent in art, poetry, and calligraphy – oh, and his eight wives who are all gambling addicts. Determined to find a woman who can truly appreciate all his artistic skills, Tong meets Chow Heung (Gong Li), a housemaid for the House of Wah. Naturally, Tong decided to go undercover as a lowly servant at the House of Wah in order to get closer to Chow Heung.
The classic boy-meets-girl plotline of the film may not be the most original or exciting, but this film is loved by so many Hongkongers thanks to the iconic 'chicken wing song'. Ask any Hongkonger about it and they'll be able to recite the whole song word for word.
A Chinese Odyssey Part One and Two
From the genius casting of Chow as the Monkey King to the masterstroke of letting Buddhist monk Tang Xuanzang (played by Law Kar-Ying, no less) burst into song with his own rendition of The Platters' Only You, this wildly imaginative Journey to the West adaptation is deservedly recognised for its sublime wackiness. Yet, beneath all the time-travelling and supernatural slapstick of this postmodern two-parter is, a traditional love story so cheesy it's actually romantic. There are countless Journey to the West adaptations out there, be it a movie or drama series, but nothing can amount to the love Hongkongers have for this two-part classic.