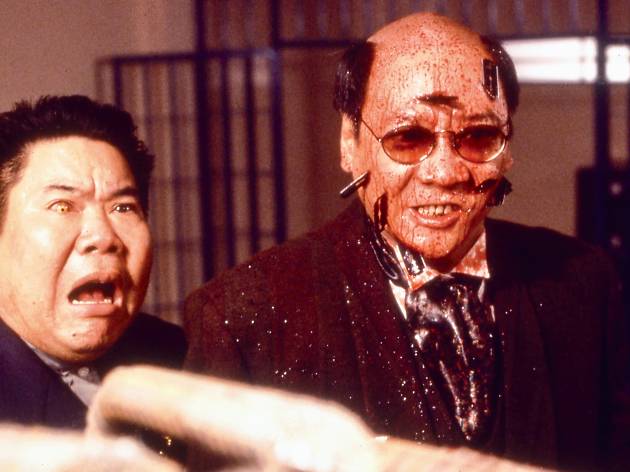 1/3
The Story of Riki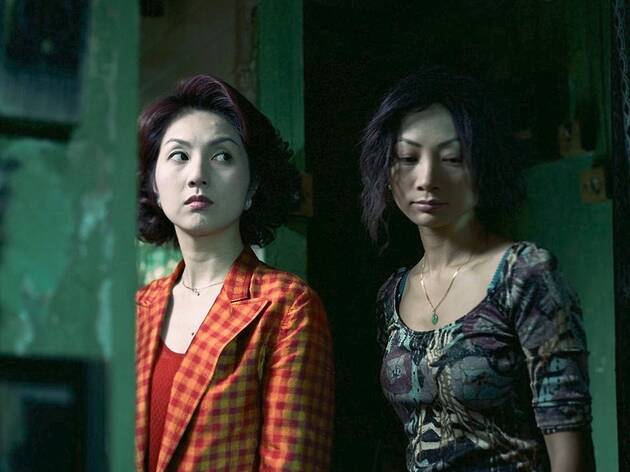 2/3
Photograph: Miriam Cheung and Bai Ling in Fruit Chan's Dumplings (2004)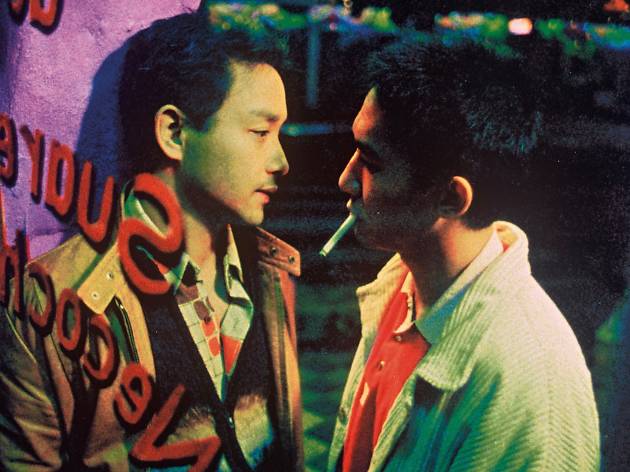 3/3
Wong Kar-wai's Happy Together was another Category III film
Gory Days: A history of Category III films
Everything you wanted to know but were afraid to ask about Hong Kong's most notorious movies
A family is tied up. The mother is dispatched by several intestinal-shredding knife wounds. Her husband goes next, a blade puncturing his neck. The killer then turns his attention to the couple's four young daughters. Two have their throats slit, one is visibly decapitated – a curtain of gore cascading down as her head rolls off the table – and the last is mercifully dispatched offscreen. How are the corpses hidden? Why, they're diced up and served to hungry workers in tasty char siu bao. Reader, say hello to The Untold Story, part of the wonderful world of Hong Kong's Category III films, home to the worst excesses of our city's cinematic offerings.

In strict legal terms, a Category III film is one forbidden to any viewer under the age of 18. The classification was created in 1988 with the passing of Hong Kong's film censorship law. There was a government censorship body prior to 1988, but it had no legal power to censor films. Before the establishment of proper film classifications, there was just a set of loose guidelines that decreed, for instance, that criminals could not be shown to get away with their crimes.



Sex and Zen 3D

While certain films helped push the drive towards strict classification – John Woo's seminal A Better Tomorrow, from 1984, received criticism for making heroes of gangsters – it was the infamous Men Behind the Sun that proved to be the true catalyst. Released in 88, the film portrayed, in graphic detail, the actions of Unit 731, the notorious covert research unit of the Imperial Japanese Army that performed lethal human experiments during the Second Sino-Japanese War. The film is a cavalcade of bad taste: footage from a real-life autopsy is included, the skin and muscle of a woman's arms are peeled off down to the bone, and a real cat is fed to a swarm of hungry rats. (Director Mou Tun-fei would later claim that the cat was covered in honey and that the rats were merely licking the honey off of the feline, which he claims survived.)

Although Category III productions are often lumped together as if they were an extreme genre unto themselves, this is a misleading error. Films as varied as the titillating Sex and Zen 3D, pro-tobacco romcom Love in a Puff, gore-fest The Story of Ricky and Wong Kar-wai's gay romance Happy Together have all been slapped with the same adult rating. As such, it's nearly impossible to define Category III films according to their content. Yet despite often pushing the envelope, Category III films have been a core part of Hong Kong cinema for the last 30 years. During their 90s heyday, it is estimated that around 25 percent of all locally produced films fell into this classification. What's more, not only were many of these risqué films made, a decent number of them were actually popular. Pretty Woman – not the Julia Roberts vehicle but a film in which an office girl is raped and murdered, then replaced with a lookalike – was a smash hit in 1991, earning $30 million at the box office – a total comparable to that year's John Woo/Chow Yun-fat collaboration Once a Thief.

Perhaps the most startling thing about these shocking films is the level of acceptance that Hongkongers have towards them. Writing about the most violent and pornographic Category III movies, scholars Darrell W Davis and Yeh Yueh-yu commented that, "The cruelty and
raw misogyny of these films is really alarming; they would cause an uproar in the west were
they accessible 'above ground'." Similarly, while reviewing 1993's Love to Kill, film critic Paul Fonoroff remarked that 'these are not fringe exploitation pictures but mainstream Cantonese movies with mainstream casts'.



Anthony Wong in the controversial Ebola Syndrome

Indeed, Category III films were rarely stigmatised the way 'video nasties' like The Driller Killer and Last Orgy of the Third Reich were in the UK in the 1980s. A director like Derek Yee could just as easily work on Viva Erotica as C'est la Vie, mon Cheri, and a star like Simon Yam could move from the set of the cannibalistic Dr Lamb to a mainstream action flick like Full Contact without batting an eyelid. Actress Shu Qi – muse to Taiwanese auteur Hou Hsiao-hsien and a woman who has been on the jury panel at both the Cannes and Berlin film festivals – even won Best Actress at the Hong Kong Film Awards for her role in Viva Erotica, something unthinkable for a movie with an equivalent label in Hollywood.

If fewer exploitative Category III films are made now than 30 years ago, the reason lies with that eternal local boogeyman, Beijing. With the local film industry's increasingly close ties to the Mainland, there is less appetite for productions that might run afoul of local censors, let alone Chinese ones. Ironically, when Men Behind the Sun was released in China, it played in cinemas without any cuts, thanks to its portrayal of the Japanese as inhuman torturers. Release a dystopian anthology with mild political themes like 10 Years, however, and you're certain to be banned. So what's extreme now?
Looking for more local movies?
Love him or loathe him, Wong Kar-wai is Hong Kong's most famous director. Join us as we rank all his locally made films, from the least impressive to the best.