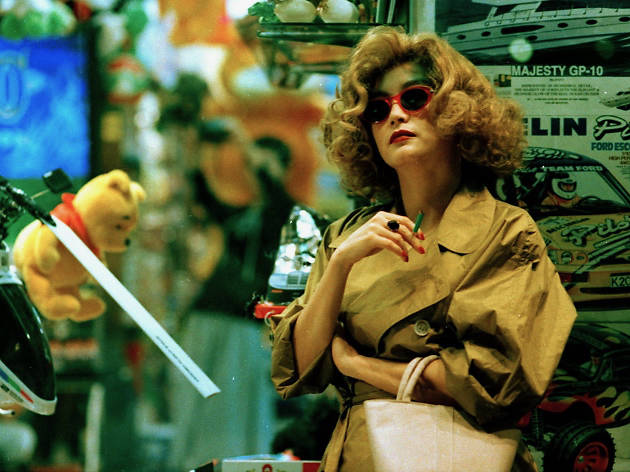 All Wong Kar-wai's Hong Kong films ranked
Time Out rates each local film by arguably Hong Kong's greatest director
There's no more controversial figure in Hong Kong cinema that Wong Kar-wai. The Shanghai-born auteur, who moved to this city when he was five, is lauded by his fans as one of the world's finest directors, a master of film technique and a romantic artist of the highest order. To his detractors, Wong is self-indulgent, an artist whose disjointed, ramshackle productions careen embarrassingly over schedule and budget. Whatever your take, the man is undoubtedly the most famous Hong Kong director of his age. Join us as we rank all his locally made films, from the least impressive to the best.

RECOMMENDED: Don't miss our countdown of the best 100 Hong Kong movies of all time. And if you want more HK movie goodness, see our guide to the HK film industry's top romcoms.
Wong Kar-wai's Hong Kong films ranked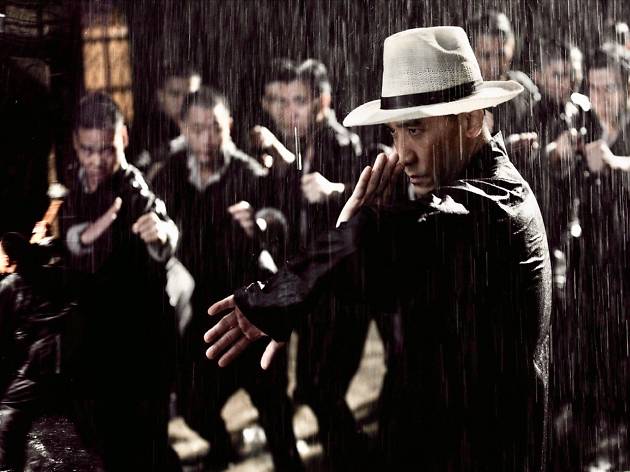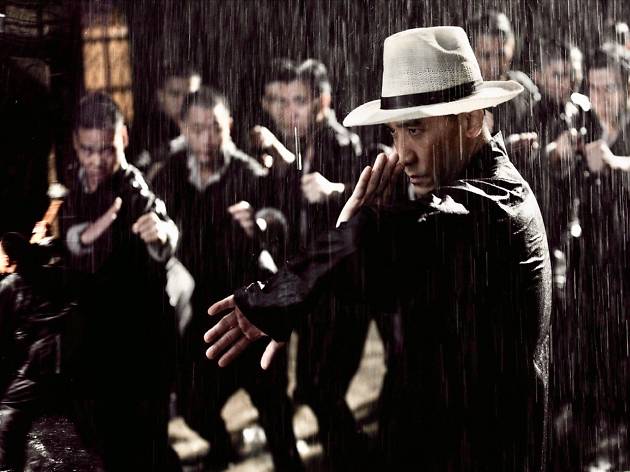 It may have cleaned up at the 33rd Hong Kong Film Awards – its 12 victories is a record – but The Grandmaster is Wong's most disappointing local effort. A martial arts epic starring Tony Leung Chiu-wai and Zhang Ziyi, the film took nearly 10 years to arrive, from initial conception to release in 2013, and the film, unfortunately, suffers from Wong's trademark confused plotting and ad-hoc scriptwriting – witness Razor's (Chang Chen) perplexing sudden introduction and departure. Wong attempts to untether the martial arts genre from its conventions, similar to how he liberated wuxia from its clichés in Ashes of Time, but the result is much less successful here. The action is pedestrian, neither as bone-crunching as the likes of The Raid or Ong-Bak or as fantastic as Once Upon a Time in China. And in the film's simultaneously sparse and excessive plotting, Wong only serves to heighten the tired mystification of martial arts rather than reduce it.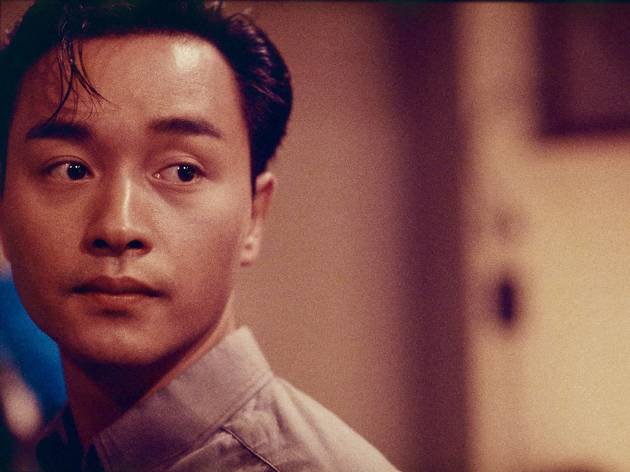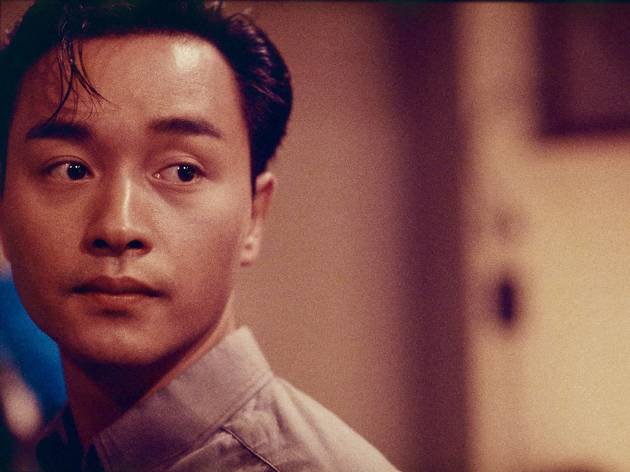 A meandering tale of isolated Hongkongers yearning for some form of connection, Days of Being Wild is a love it or hate it film. And despite being voted the greatest Hong Kong film ever made by the Hong Kong Film Critics Society in a 2010 poll, we're in the latter camp. Yes, the cast is excellent – who else but Wong Kar-wai ever got Leslie Cheung, Andy Lau, Maggie Cheung, Carina Lau and Jacky Cheung all together? Yes, it's touching to see Leslie Cheung play such a lonely soul. Yes, the camera and soundtrack sashay seductively. But the film is also home to some of Wong's worst excesses – the pointless inclusion of Tony Leung Chiu-wai's character in the closing credits is perhaps the most obvious example of all of Wong's profligate filming. Moreover, while Leslie Cheung remains an idol, the film asks the near impossible in wanting us to sympathise with his Yuddy, a thorough scoundrel. Days may be much lauded now, but it was a commercial failure on release and we can't help but feel the initial reception was the more deserving.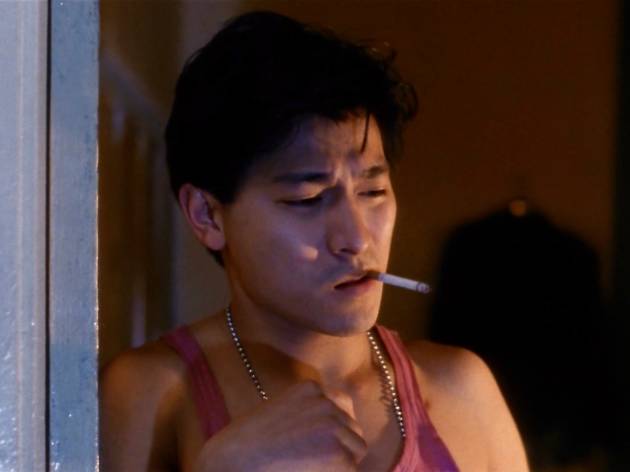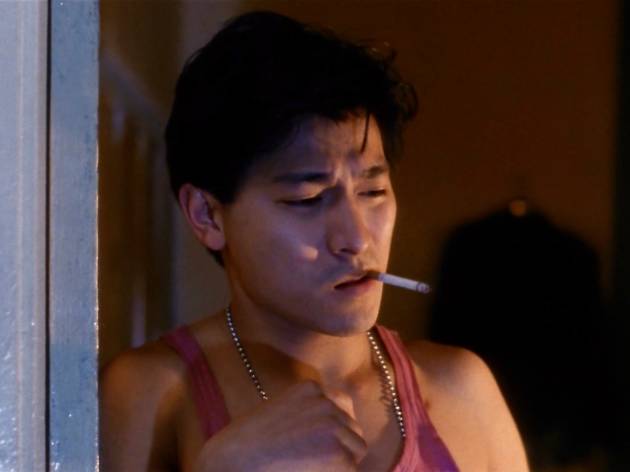 Wong's 1988 directorial debut was a critical and commercial success that would enable him to go on to make the star-studded Days of Being Wild. The film is, for the most part, unashamedly mainstream, at least for Wong Kar-wai. It being a triad movie – a genre revived by John Woo's 1986 hit A Better Tomorrow – allows for a certain amount of action, and stars Andy Lau and Maggie Cheung already had a number of successful films to their names. Even more crowd-pleasing, the film's romantic highpoint is soundtracked by Sandy Lam's Cantonese cover of Take My Breath Away. It may be less groundbreaking than Wong's other work but this was an accomplished debut.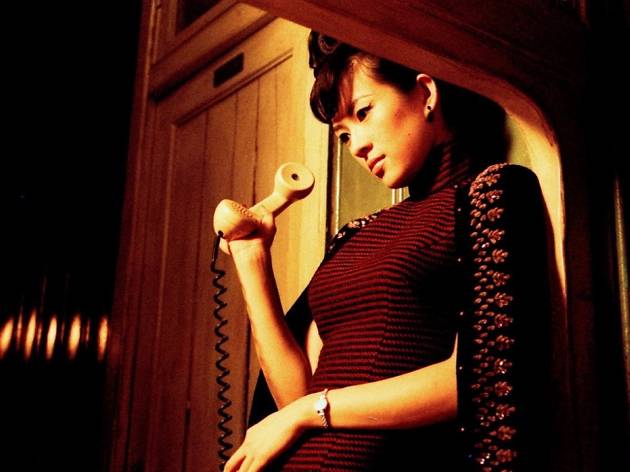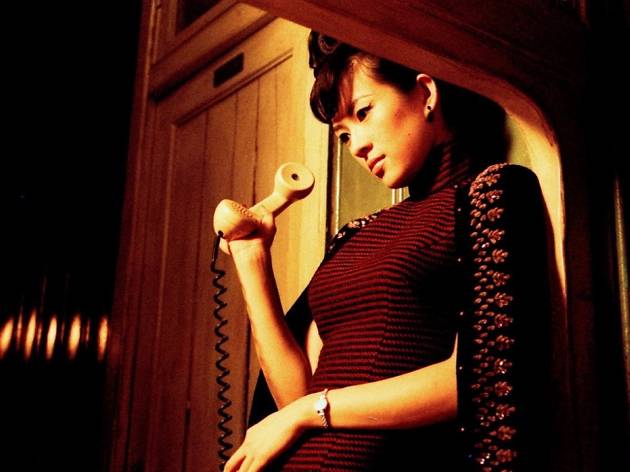 ©DR
Initially, 2046 disappointed upon release. It was neither a clear sequel to In the Mood for Love nor the all-out sci-fi feature pre-release materials indicated it would be (in typical Wong fashion, many of the futuristic elements, including a large set, were discarded and left on the cutting room floor). However, appreciation for the film has increased over time, perhaps helped by Wong's subsequent lacklustre efforts. What's most striking about 2046 is its political baggage. Chow Mo-wan's (Tony Leung Chiu-wai) quest for the perfect woman acts as a metaphor for Hong Kong's fruitless search for independence. Just the film's title – a reference to the final year of Hong Kong's promised 50 years of autonomy within China – caused Mainland authorities unease and they initially denied it distribution in China. While it may fail to stir the emotions like Wong's best films, the lush (almost to the point of excess) visuals and poignant political metaphor still make this one of Wong's better works.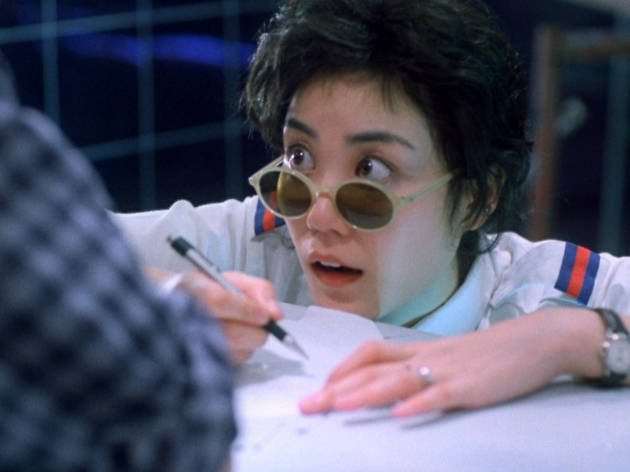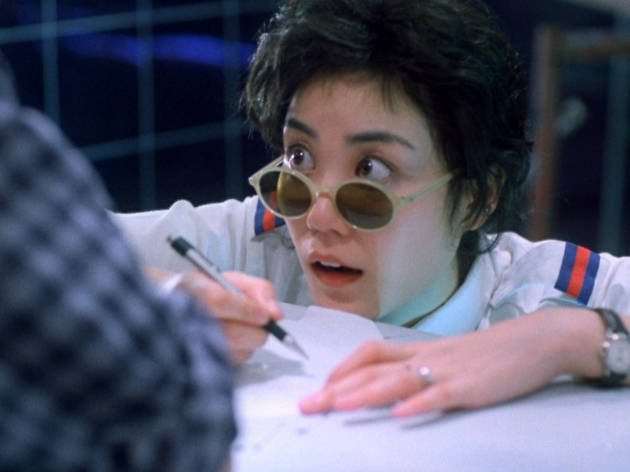 Two cops, two girls, one neon city. Chungking Express is the film that first brought Wong Kar-wai to international attention. The director's most light-hearted and sprightly film, Chungking Express was shot during a two-month break from work on Ashes of Time. Starring Tony Leung Chiu-wai, Faye Wong, Takeshi Kaneshiro and Bridgette Lin, it's a simple tale of two spontaneous relationships, half gangster thriller, half screwball romance. It's urban, modern and infused with a breezily wistful temperament personified in Faye Wong's manic pixie girl. If the film seems lightweight compared to the director's more serious efforts, that's precisely its charm.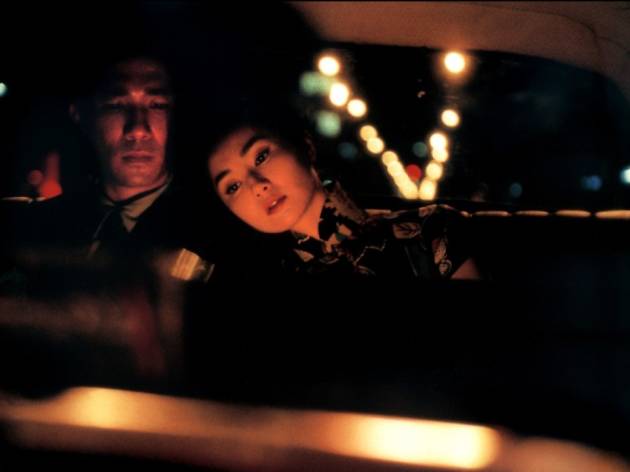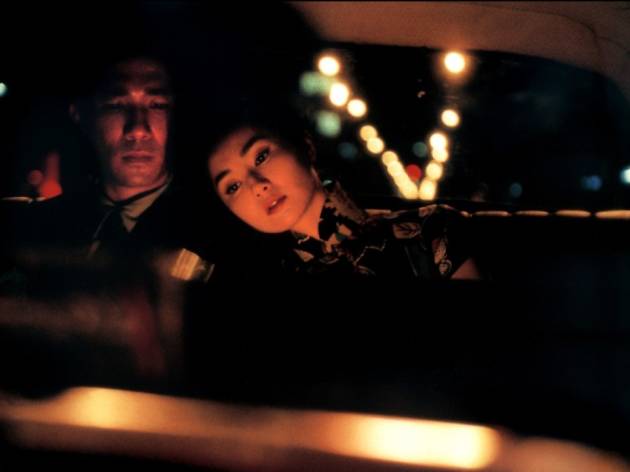 Although In the Mood for Love is Wong Kar-wai's most internationally lauded film, the contrarians here at Time Out Hong Kong can't find it in themselves to consider it his best. What keeps our praise grounded is the fact that, despite being visually sublime and somewhat heartbreaking, the film – about a man (Tony Leung Chiu-wai) and a woman (Maggie Cheung) whose spouses have an affair and who slowly develop feelings for each other – is, as per the title, essentially a mood piece. A wonderful mood piece, to be sure, but Wong's best work contains a certain political heft or daring genre abstraction that In the Mood for Love lacks. We ache for the film's chaste protagonists but we crave more from a director as skillful as Wong.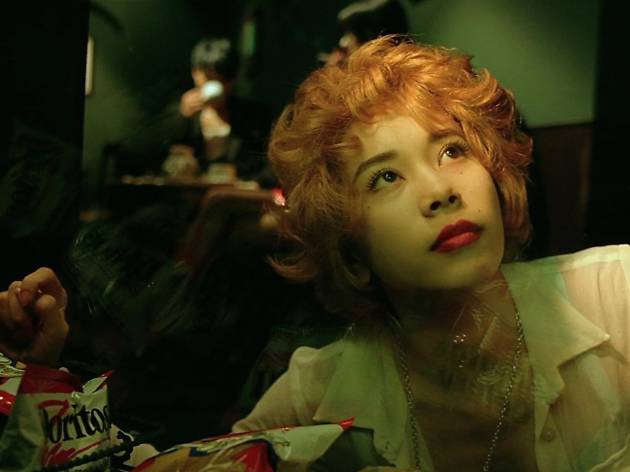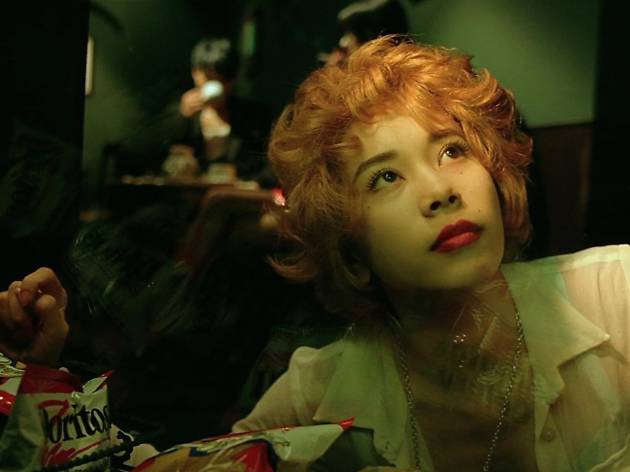 A companion piece to Chungking Express, Fallen Angels has always lived in the other's shadow. Which is a shame because the later is one of Wong Kar-wai's most ambitious films, 'as ungeneric a noir as could be imagined' in the words of film critic Amy Taubin. Certainly, there are surface similarities – overlapping dual storylines of romance, this time starring Leon Lai, Michelle Reis, Takeshi Kaneshiro and Charlie Yeung – but the films differ significantly. Fallen Angels sees the director's foibles pushed to the extreme. The slow-mo action is turned up to 11, the entire movie is bathed in neon (not till the final shot do we see natural daylight) and there's barely any dialogue as voiceovers inform nearly everything. The work is Wong's most deceptive piece of art. It appears all superficiality but the flashy visuals do their own heavy lifting and are subtly expressive of characters' emotions. And is there a more touching scene in a Wong Kar-wai movie than He's home video of his dad cooking steak?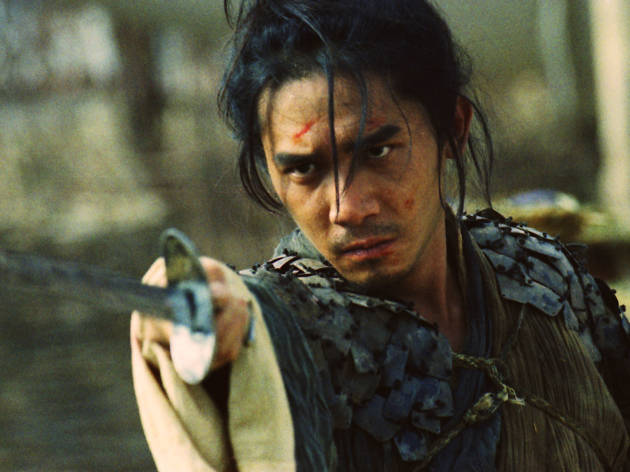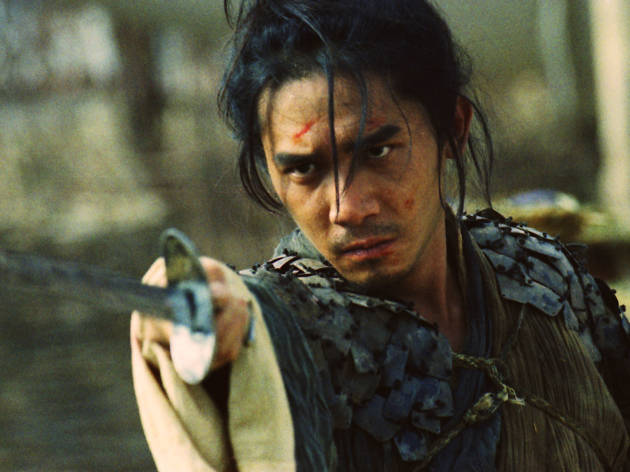 Wong Kar-wai's most challenging film is also among his best. From the very start, the work can be hard to get into. Even those familiar with novelist Jin Yong's The Legend of the Condor Heroes – Ashes of Time's inspiration – might be confused by Wong's reinterpretation of its characters. And then there's the film's achronological structure to confuse matters even more. Despite all this, the film succeeds. Wong is helped by having an unreal cast that reads like a who's who of early 90s Hong Kong cinema – Leslie Cheung, Tony Leung Ka-fai, Brigitte Lin, Tony Leung Chiu-wai, Carina Lau, Charlie Yeung, Jacky Cheung and Maggie Cheung. A deconstruction of the wuxia genre, the film is centred around Ouyang Feng (Leslie Cheung), a man based in the desert who acts as an intermediary for those looking for hired swords. However, there are no gallant warriors here, just broken down fighters, trapped within the past, worn out and defined by their regrets. Wong lays all his themes of loneliness and alienation on the table. At times it threatens to get melodramatic but the skill of the actors helps keep the emotions grounded and supremely moving.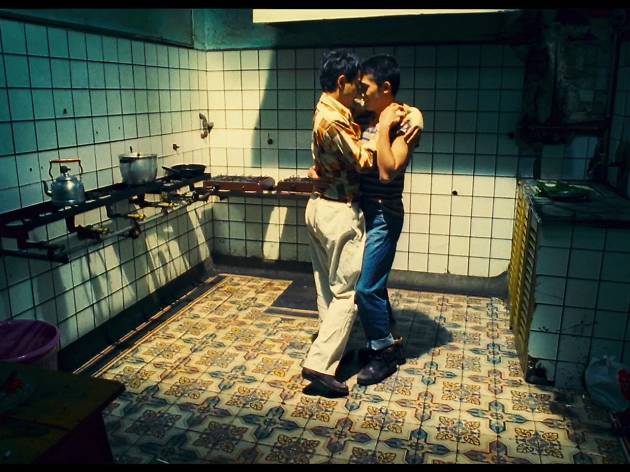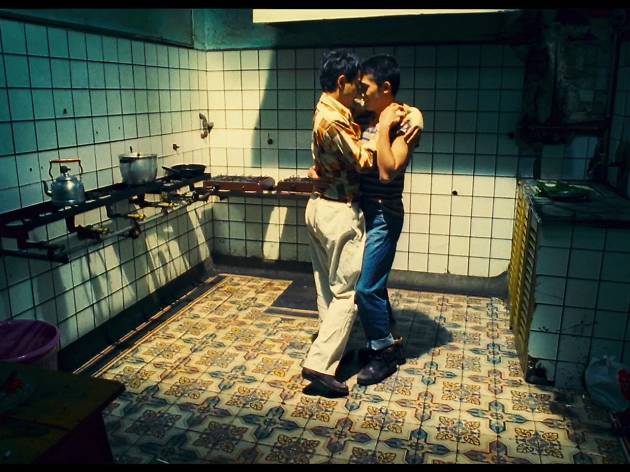 Ho Po-wing (Leslie Cheung) and Lai Yiu-fai (Tony Leung Chiu-wai), a couple from Hong Kong, are visiting Argentina in the hope of rekindling their relationship. Such is the simple starting point for the film that won Wong Kar-wai the Best Director award at Cannes in 1997. Released just months before the handover to China, Happy Together is incredibly politically charged. The title asks a question as relevant today as back then: Can Hong Kong and China get along, and what of Taiwan? However, unlike 2046, which creaks under the weight of its operatic ambitions, Wong manages to keep this effort focused on its tempestuous central relationship, and the film is all the better for it. A gay romance that avoids camp and caricature, Happy Together is agonisingly touching for its portrayal of a couple who, despite seemingly being aghast at the breakdown of their relationship, are unable to salvage it and start again.
Want more HK films?
Take a peek under the sheets and uncover some of Asia's most erotic fantasies.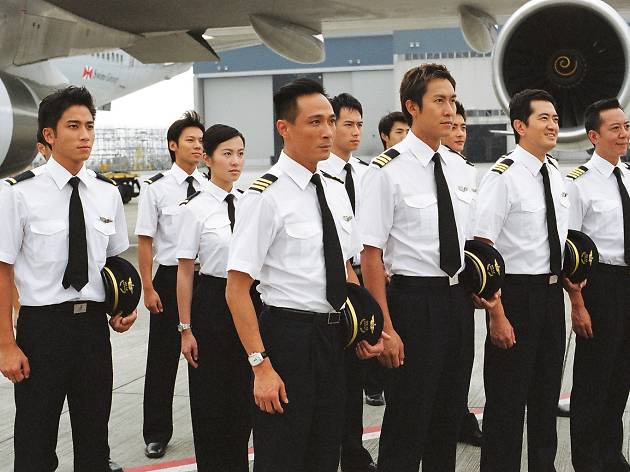 A look back at our city's greatest televisual achievements.