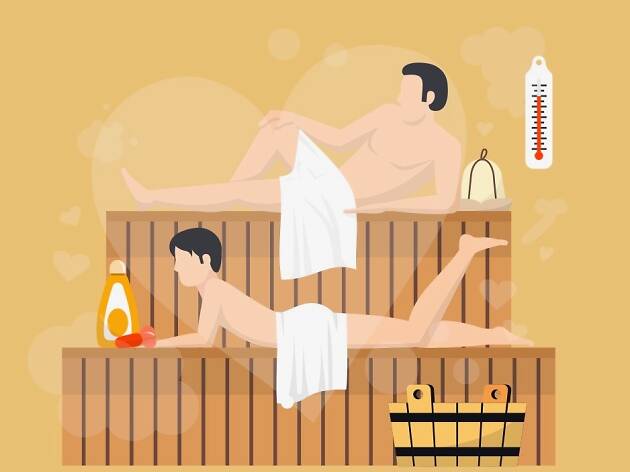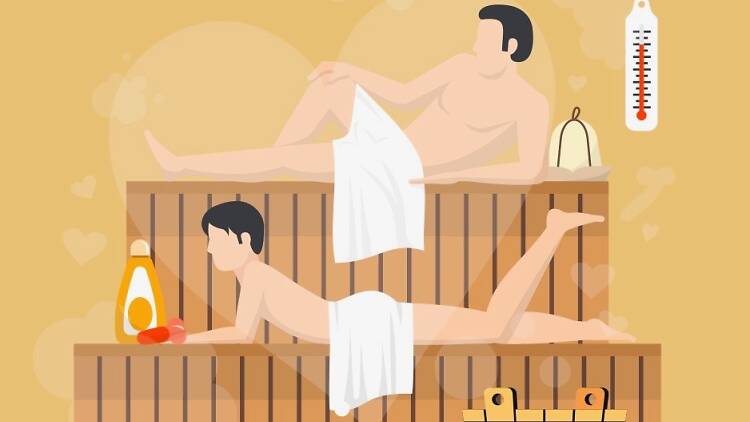 Hong Kong's best gay saunas
Summer not hot enough for you? We round up the best gay saunas in the city
Although they may sound salacious, gay saunas are a fairly standard part of life for Hong Kong's homosexual community. As much for general socialising as for more intimate encounters, there's a surprising number to choose from if you're interested – and if you know where to look. These are some of our favourites. By Jason Albano
Hong Kong's best gay saunas
Hidden inside a residential block, Big Top boasts a cyber café, a reading area, a maze and a TV room alongside the usual amenities. So far so standard. However, things get a little more fun come Big Cock Fridays where if your member is more than 28cm long, you get free entry. Entry for anyone under 25 also costs just $40.

3/F, Yuet Yuen Building, 17-19 Mong Kok Road, Mong Kok, 2628 6196. Sun-Fri 2pm-3am, Sat 2pm-8am.
This quaint establishment has been around since 1991 and is one of the most well-known saunas in the city. The cosy site includes all the usual facilities plus a TV room and a massage room. They also have four private rooms in case you get a little frisky. Find it above the 7-Eleven near the bottom of Cochrane Street.

2/F, Cheung Hing Commercial Building, 37-43 Cochrane Street, Central, 2581 9951. Daily 1pm-12am.
Open since 2012, Hu Tong Club is one of the biggest gay saunas in Hong Kong. The themed nights include Hanky Night, where it's small towels only, or Muscular Night, where you have to bring your gym card to be allowed in. They also give out coloured key rings depending on your sexual preferences. Once in, you get access to a Jacuzzi, a steam sauna and a maze.

2/F, Kar Wong Building, 639-645 Shanghai Street (entrance on Fife Street), Mong Kok, 2396 9595. Daily 24 hours.
The clue's in the name here. Rainbow Bear Sauna is for those
into bigger daddies with more scruff. The facilities are minimal. All you get is a dark room and a sauna but they make up for it with regular weeknight themes like Bear Chub Night and Stocky Night. Stop by on Mondays for a 50 percent discount.

1/F, Hung Hsing Mansion, 482-484 Nathan Road, Yau Ma Tei, 2385 6652. Daily 24 hours.
Formerly Action Sauna, Causeway Bay's Soda is clear about its function. Look forward to a dark room and tanning booths as well as an S&M room – complete with iron bed and leather swing – and 10 private rooms for whatever else you might want to get up to. Themed nights have taken place in the past but they're fairly rare these days. As a bonus, if you're under the age of 29, entry is only $50.

$150. 1/F, Overseas Building, 417-421 Hennessy Road, Causeway Bay; 2893 7027. Tue-Sun 24 hours, Mon until 11.30pm.
Want more LGBT+ news?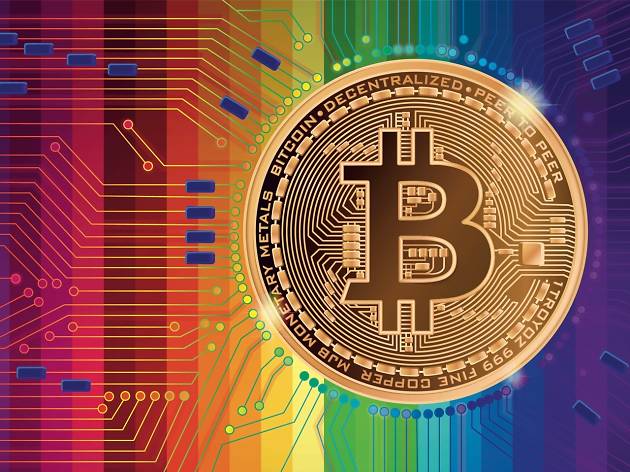 Money talks but not that loudly if you're a member of the LGBTI community. Hong Kong's LBGT Foundation is looking to change that.