Local winter foods Hongkongers can't live without
Here are some ideas – other than warm clothes – to help you keep warm this winter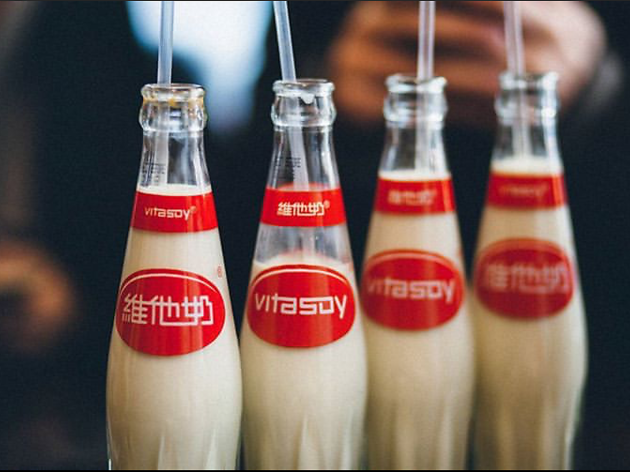 Admittedly, winter in Hong Kong is not as icy cold as other cities in North Asia, but as the temperature begins to drop, we still need those bulky clothing items as well as some delicious eats to keep our bellies warm throughout the season. From street food essentials to hearty comfort meals, we've scoped out the most popular staples that local folks crave every winter. Read on to find out some of our favourite winter cravings. By Angel Hong.
RECOMMENDED: Want some hot drinks instead? Check out the best hot chocolate in Hong Kong to keep you warm from the inside, or the best cosy cafés around town to hibernate in.
Best winter food
Gathering over a pot around the table is a quintessentially Chinese-style custom that locals do whenever there are celebrations or catch-ups with friends and relatives. Apart from Cantonese hotpot which boasts the OG flavourful drunken chicken, century eggs with coriander and tomato crab broths, there are also a lot more different kinds of hotpot restaurants opening up in Hong Kong, selling Chinese spicy haidilao, Korean budae jjigae, and Japanese all-you-can-eat shabushabu. All of these feature a plethora of regional ingredients and soup bases that best represent their nations. More than just keeping us warm, this cuisine encourages good relationships and connections.
Instagram: @myelectricheart
Selling only in winter, the hot Vitasoy soya milk packaged in a glass bottle with a big red Vitasoy logo is a ubiquitous remedy that helps ward off colds. It is also a home-grown beverage that represents the collective memory of Hong Kong people. With two flavours available – original and malted, it can be found in the silver steel warming tank at any 7-11 or Circle-K convenience stores. Remember to ask the staff to open the bottle cap for you at the checkout if you want to savour it right away. Holding the warm glass bottle in your hands as you face the cold can surely heat you up as much as the drink inside.
Rather than going for a tipple, enjoying a warming slurp of classic hot sweet soups is how locals love to round off their meals in winter. Featuring a wide range of healthy ingredients such as almond, milk, ginger, seasame, beans and nuts, these traditionally curated delights are believed to have the functions of moisturizing skin and nourishing our bodies from within. Signatures include the almond tea with egg white, sang ji sheng (mulberry mistletoe) tea with lotus seed and egg, papaya and snow fungus soup, also the soft and chewy glutinous rice dumplings (aka tong yuen) served with sweet ginger broth. Whenever you finish dinner next time, go get a bowl to warm up your stomach and satisfy your sweet tooth before you head back home.
Having a gluey and mushy texture, congee (aka jook) is a Cantonese rice porridge usually served plain, or cooked with meat and dried seafood to give it a subtle umami flavour. As the porridge is simmered with a large amount of water, it's easy to digest and can help to hydrate, and so it is a favourite with older people and those in need of edible TLC whensuffering from a cold. Rabbit fish congee, abalone chicken congee and congee with pork and century eggs are the most classic and traditional varieties. Many locals also like adding a few strips of fried dough sticks (aka yau ja gwai) in congee, as these crispy crullers soaked in the silky-smooth porridge taste amazingly like doughnuts dipped in savoury sauce.
Calvin Sit
Though it may sound a tad creepy to some, snake soup is widely celebrated as a winter warmer that brings various medicinal benefits like promoting blood circulation, replenishing energy, enhancing skin quality and improving men's sex drive. Shredded into thin slivers, the snake flesh is boiled with chicken, pork bones, mushrooms and a range of Chinese herbs and spices, and its texture resembles the roughness of chicken meat while the whole broth tastes slightly sweet and mildly spicy. Although there are less and less snake soup restaurants in Hong Kong nowadays, we can still sip a bowl containing cooked reptile at Ser Wong Fun in Central.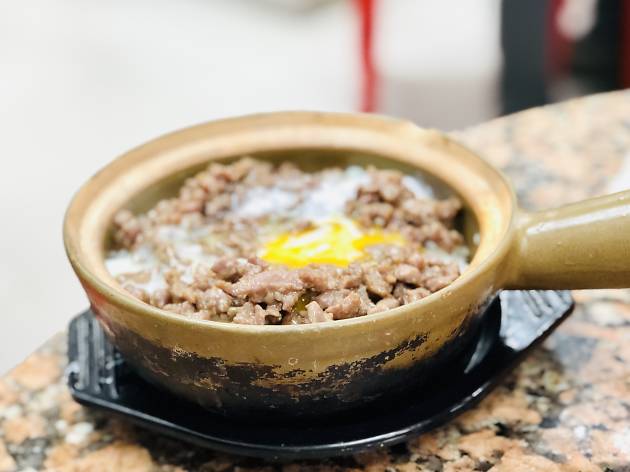 Ann Chiu
Served in a vintage claypot bowl, claypot rice is one of the famous local delicacies that Hong Kong people love to tuck into on a cold winter's day. With a balanced ratio of water and oil, an authentically made one will have a layer of crispy rice crust burnt by the blazing hot fire at its bottom, while the rice in the middle remains fluffy and is topped with a drizzle of sweet dark sauce as well as a bunch of sizzling ingredients – ranging from traditional preserved meats to western-fusion combos like mushrooms and foie gras, and beef and garlic – both available at Siu Wah Kitchen in Shau Kei Wan. Among a plethora of options, claypot rice with Chinese sausage and waxed duck is the most classic of all.
Instagram: @foodie_travel_hk
Usually known as a warming dish popular in Nordic countries, lamb meat is also considered a 'heating' food that helps improve blood circulation and reduce cold symptoms in Chinese culinary theory. Though winter in Hong Kong is relatively mild compared with other parts of the world, many Hong Kong people still crave a large pot of locally curated lamb stew to warm their rumbling tummies. Slow cooked with bean curd sheets, mushrooms and lettuce until everything in the pot gets softened, the lamb stew goes best with white rice.
Roasted sweet potatoes and chestnuts
Speaking of winter street food in Hong Kong, roasted sweet potatoes and chestnuts are definitely the most loved signatures that keep locals venturing outside during the cold dry days. On sale at mobile street carts only in wintertime, the distinct aroma of these charcoal-cooked delicacies spreading all around along the cloud of smoke will lead you to discover their presence. But since there are only a few street vendors left in Hong Kong that still peddle these delicious treats, be sure to grab a bag when you see it.
Instagram: @eddie_ilovefood777
In Chinese traditions, spring and summer is a period of growth and prosperity, while fall and winter is high time to rest and restore energy in preparation of the new year ahead. Therefore, many traditional winter dishes and dietary tonics we can find in Hong Kong are often incorporated with Chinese medicines or raw ingredients with high nutritious values, such as ginseng, donkey-hide gelatin, pilose antler (a traditional herb sourced from male deer) and cordyceps (a genus of parasitic fungi), which are all famous for their benefits of nourishing blood and boosting vitality.
Ready for winter?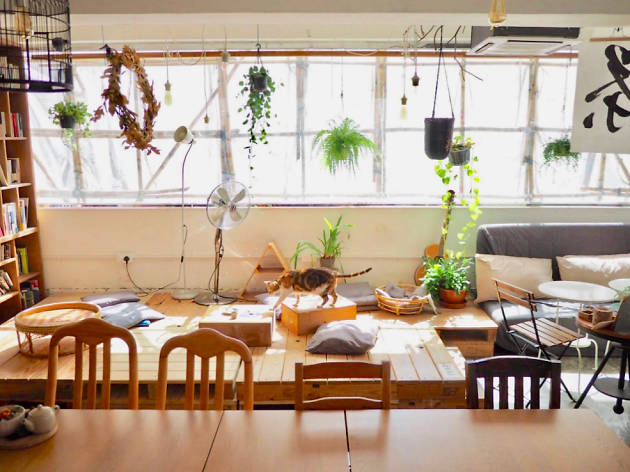 With Hong Kong's weather starting to turn a little nippy, the thought of spending our days sipping Aperol Spritz on a terrace is no longer appealing. But that's fine, because winter is actually the best time to be out and about in this city. Whether you're hiking, cycling or dining out, it's a joy to be able to step outside your front door and not feel like you've just entered a sauna.But for those days where it gets a little too cold, here are the best cosy cafés in Hong Kong where you can curl up and get warm.
Whenever the temperature drops and the weather gets chilly in our city, a good hotpot is the go-to-method to warm up. But unlike claypot rice and snake soup, which tend to be seasonal delights, Hongkongers crave hotpot all year round. From Taiwanese stinky tofu to painfully delicious spicy soup broths, follow our guide to the best and most unique hotpot spots in town.RECOMMENDED: Need to hunker down somewhere to avoid the cold? These cosy Hong Kong bars and cafés might be just what you're looking for.
Winter isn't just about hot pot or clay pot rice in Hong Kong. Another famous local winter warmer is a bowl of snake soup. Not as gruesome as it sounds, this traditional Chinese dish can be delicious if you head to the right restaurant. If you've never dared try it before, now's the time. Not where to head? Read on...