Hip hop may have started as an expression of the black experience in American cities, but the genre has grown into a multicultural export that reaches every corner of the globe. In Hong Kong, the city's fast-growing hip hop scene is rapidly being defined by a rising generation of musicians from a wide range of backgrounds, from refugees to third culture kids. These artists are rewriting the script for Hong Kong's minority communities, creating music that puts their experiences in the spotlight.
Image:TXMIYAMA Credit:Max Power
Txmiyama, also known as Jap-Boy, is a third culture kid: a Japanese artist born in Canada and based in Hong Kong. His uncompromising lyrics seamlessly blend English and Japanese and paint a gritty but honest picture of the city through his unique lens. His lyrics are so relatable that a line from his song 5am Minibus, '7k for a house like a cell/and you really think we out here scared of jail', was tagged in the streets of Admiralty during the recent anti-extradition bill protests.
"7k for a house like a cell, and you really think we out here scared of jail?" From elderly to youngsters, tycoons to grassroots, babyboomers to millennials, all we join the strike. Even some of us are vested interest holder, we all know Gov didn't give hope for next generation. pic.twitter.com/R0wkmAtsPz

— Joshua Wong 黃之鋒 (@joshuawongcf) August 25, 2019
"There's a misrepresented demographic in Hong Kong," Txmiyama says. "There are all these Cantonese rappers, as it should be, but there's also a group of expats, immigrants – whatever you want to call it – that want their voices to be heard." And thanks to artists like Txmiyama and others like him, those voices are finally being broadcast to bigger audiences.
In his song Chungking, TXMIYAMA teamed up with Robby Runner and Seven Primœ from hip hop group 7on7 to give us a glimpse into Chungking Mansions. It's no secret that Chungking Mansions isn't the safest place, and this comes across starkly in the song's lyrics. From rapping about garment traders to drugs in lines such as 'see here, you gonna see it all, n***as going at it at the daily dawg, basically Chungking is the ghetto zone' and 'tryna' drink, you gonna drink, want a high, you get high, you can even get rooms, suits, ice, watches, coke', the song doesn't shy away from showing the tough conditions inside the mansions.
But as asylum seekers in Hong Kong, Robby Runner and Seven Primœ have a fondness for the notorious property and its community. "The people who live there [in Chungking Mansions] didn't have anything against it [the music video], some of them said the only thing they have against it is not being in the video," Robby Runner laughs. As Seven Primœ puts it, 'It ain't paradise but it's f***ing home. This shit tight became my family, you don't get it, bro.'
Image:7on7 Credit:Max Power
Formed in 2017, 7on7 is a multicultural group that consists of Seven Primœ from Colombia; Dannydjdk, who is of mixed African and Chinese descent; Robby Runner from Tanzania; MildSauce James, who is Filipino; and King$aral from India.
It's easy to draw a line between the distinct voices represented in their music and the diversity of the cultures found in Hong Kong. One minute you're listening to Robby Runner rapping in Swahili, and the next you hear Afro-dance beats from Dannydjdk. Seven Primœ says their music belongs in its own genre. "I don't want to be labelled as a rapper or a hip hop artist – I'm an artist. There are so many things I can do," he declares. "You don't have to follow a protocol."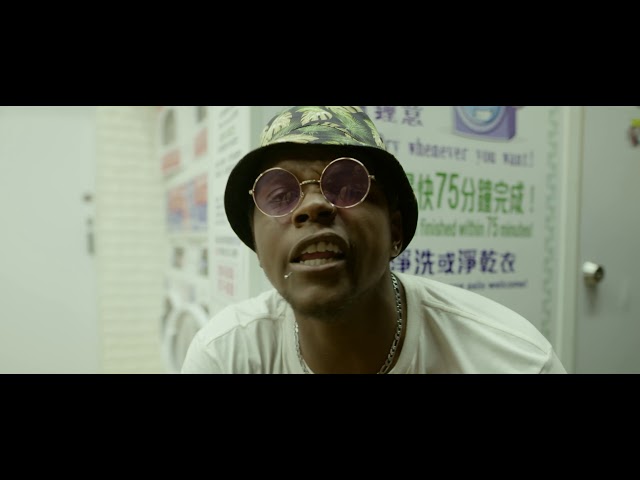 Hong Kong-born Filipino rapper Lazyboi Dri likewise defies labels by rapping in English, Cantonese and Tagalog. His latest release, Hand Dri Was Dealt, tells the story of his struggles growing up as a Filipino in Hong Kong with a domestic helper mother and a private driver father. The lines 'broke since day one, man, we were living in the gutter/so for my dreams, I aim real steady like a sniper' represent an anthem for many minorities and immigrant children. In Tagalog, he raps about the hopes and struggles of domestic helpers in Hong Kong, but in Cantonese, he says he has never been discriminated by Hongkongers. In fact, he says, his local friends were all supportive of his rap dreams.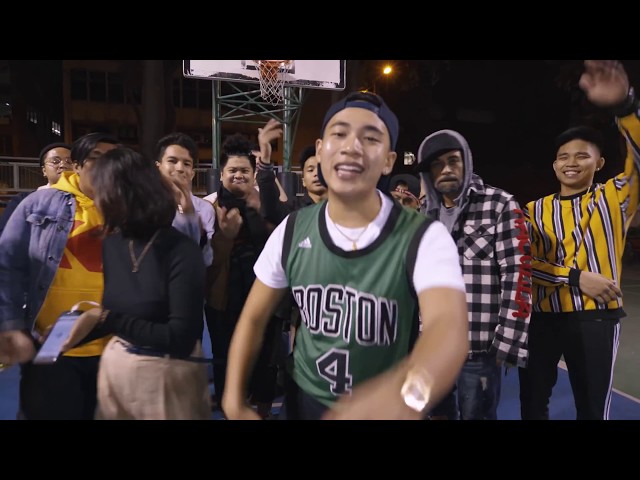 It isn't easy to get by in Hong Kong's hip hop scene, though. Until recently, Cantopop still dominated the city's music charts. Couple that with a lack of events as well as the discrimination artists face as minorities, and it's fair to say the odds are stacked against the industry's emerging talents. However, Lord, Kemical Kris and R&B singer Wesley Jamison are working to change that.
Together, they form the group Xabitat (pronounced habitat). Along with their friend DJ Fire Aux, the trio also run the event company Mama Told Me, which promotes hip hop culture by bringing international acts to Hong Kong, hosting hip hop events around town and promoting both Chinese and non-Chinese talents.
During a Mama Told Me event, Jamison joked that his full-time job as an electronics engineer is his side hustle while rapping is his main gig. "This has never been a hobby," Jamison says. "This is the main goal." Even though the revenue the group makes through Xabitat and Mama Told Me isn't enough for them to work as full-time music producers just yet, Jamison believes the future looks promising. He notes Xabitat's aspirations to perform in China and Southeast Asia, as well as his desire to reach out to more locals in Hong Kong as both Xabitat and Mama Told Me.
Image:Lord and Khemical Kris from Xabitat Credit:Max Power
Music and culture continuously evolve together, and the work of Txmiyama, 7on7, Lazyboi Dri and Xabitat are a reflection of what Hong Kong has become:  multicultural, innovative, unique and down-to-earth. "There are always going to be Cantonese speakers who don't consider us Hongkongers because we don't speak Cantonese or aren't Chinese, and I get it," says Txmiyama. "But there's always going to be a crowd of people from Hong Kong [that] our music will resonate with."