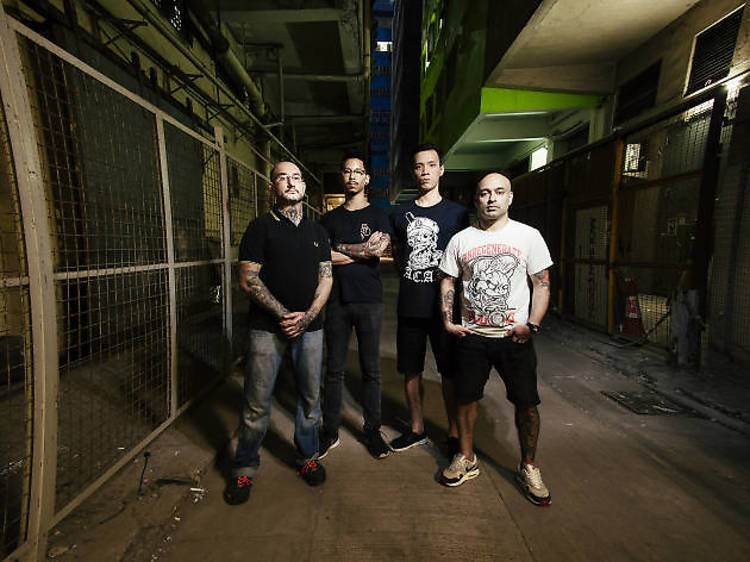 Michael Sakas
Dagger
Genre: Metallic hardcore
Influences: END, Implore, Axis, Snapcase, Turmoil, Converge, Cave In, Karmacipher, Evocation, The Lovesong, Azylum

Our band is heavily influenced by the ethos of hardcore and punk culture. That is, going out and getting things done yourself and making the most of your life, and at the same time trying to help others out. That's one of the main reasons why I also run UniteAsia.org – to give back to the community I come from.

The biggest issue [with the live scene in Hong Kong] is the general mindset people have towards local bands. Because many look down on local bands, local bands have very low self-confidence in what they create. With low confidence it means very few bands are going to risk trying to create something new. They'd rather just copy whatever's popular at the time, which will always be the safer route. Having low self-confidence, they are then hyper critical of other local bands. They expect insanely high standards of local bands, yet when a foreign band comes here and puts on a horrible show, the same criticism seems to be non-existent.

This is just the never ending cycle of Hong Kong bands. How can you blame them? If they grew up in Hong Kong's horrible education system – this is the mentality that will be fostered.

Showcases like these are essential to help change the weird mindset that's prevalent in Hong Kong that local bands aren't in the same league as foreign bands. That's a bunch of crap. Anyone that subscribes to this ridiculous notion has some mental issues.

See Dagger live on April 18 at This Town Needs. Click here to find out more about Dagger.