Bien Caramélisé recently opened their doors to the public, and it has been getting a lot of attention from vegans and health-conscious individuals in the city. Bien Caramélisé means 'well caramelised', and caramelisation (the browning of sugar, resulting in sweet nutty flavor and brown color) is the food process that inspires founder and chef Jessica Chow to create delicious pastries in the shop. The pâtisserie serves mille-feuille, eclairs, and lemon tarts – classic desserts that are usually made with eggs, dairy, white flour, and refined sugar but Jess is now crafting it with 100 percent plant-based ingredients. "We are healthier not in the sense of our products being low in fat or calories, but more in using a wider variety of nutritious ingredients, which makes our pastries better for you and the environment," Jessica shares. Their pâte à choux (cream puff dough) is made with four different types of flours, such as brown rice and chickpea, with added olive oil and psyllium husk for a boost of healthy fats and fibre. "But you wouldn't notice it when you eat it!" she exclaims. "The texture and appearance are almost identical to the egg and butter-rich choux puffs."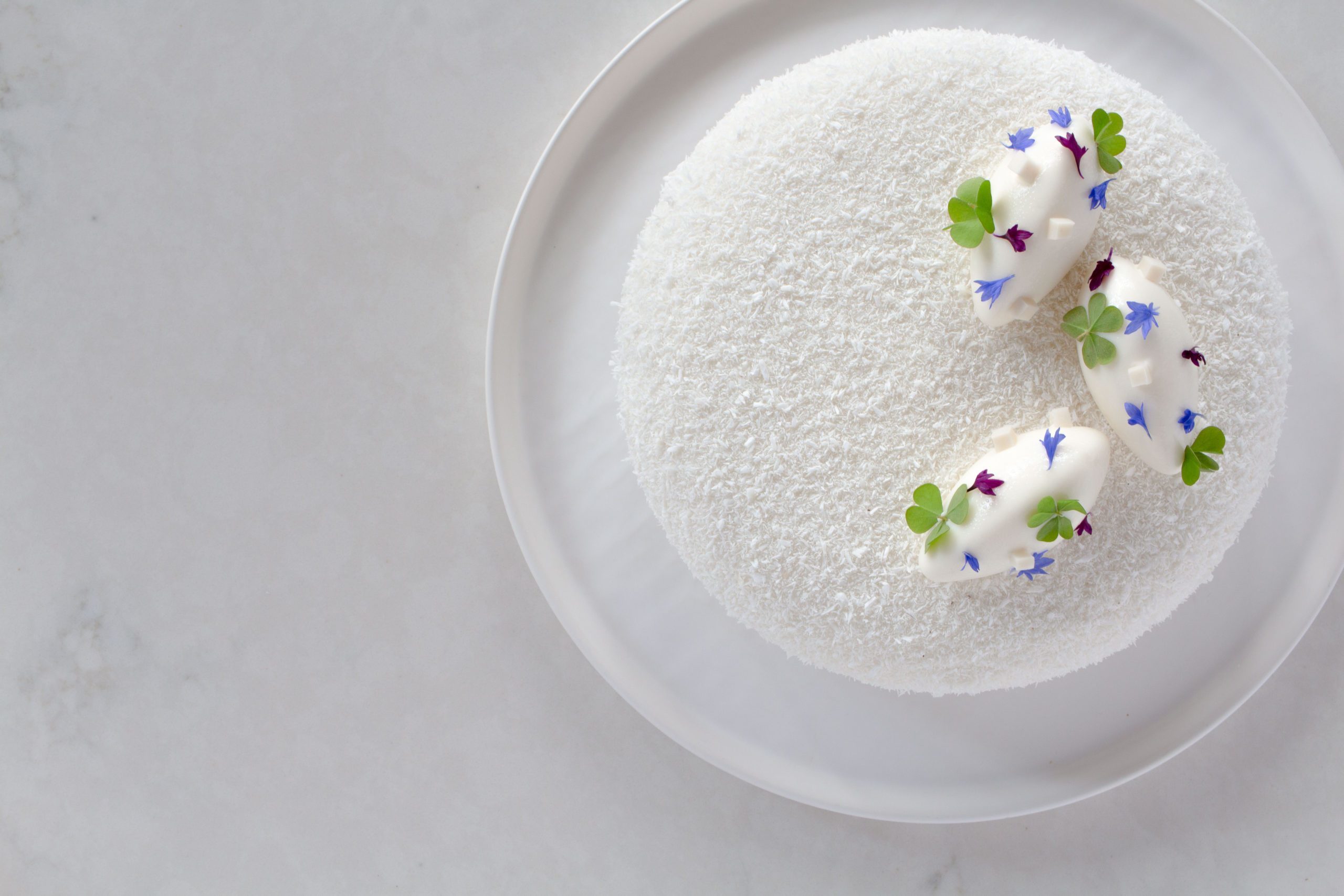 Coconut flavoured dessert
The style and technique to create tasty vegan pastries is no easy feat. It took Jessica three years to perfect her recipes until she came up with the right method and taste that even non-vegans will love. "I consider myself within the first generation of plant-based pastry chefs," Jessica shares. "It means that we do not have recipes handed down to us. All the recipes are developed by myself, and my products are all made from scratch, including the plant butter and creams," she adds. "But, being the first also means you are spending more time, effort, and money than usual, which translates to a tougher business to run and it is also more difficult to source our ingredients as many of them cannot be found with mainstream suppliers." The shop currently works with a network of local farmers, and sources organic products from neighbouring countries such as Taiwan, the Philippines, and China.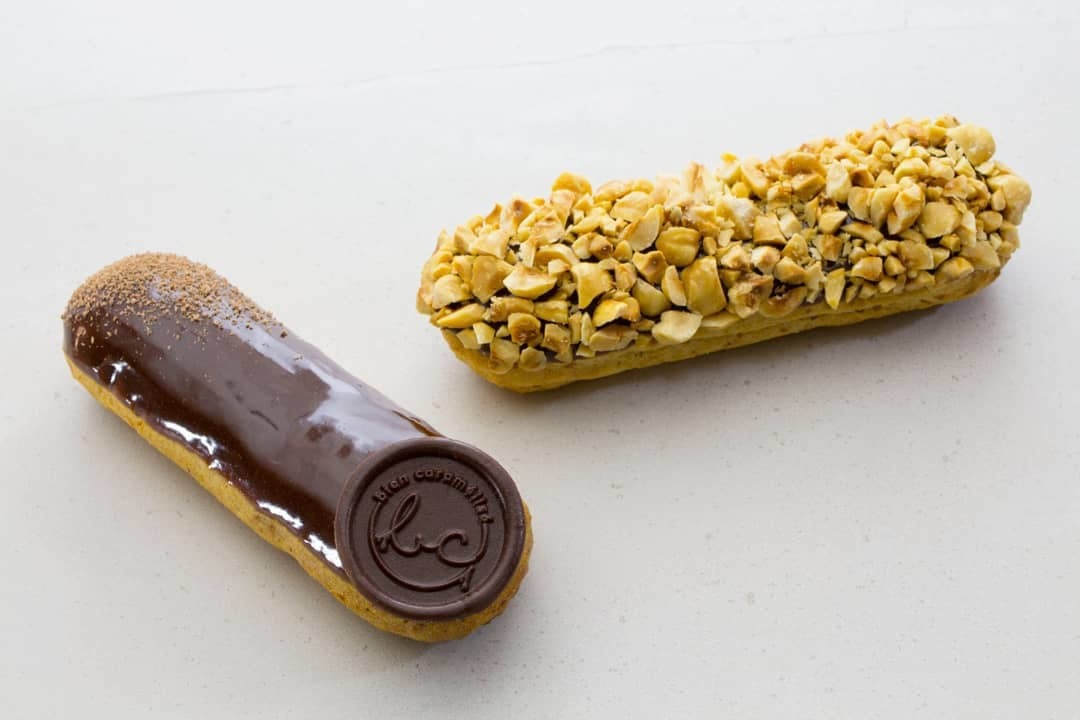 Eclairs
Hong Kong has a lot of vegetarian and vegan restaurants in the city, and a tasty albeit healthy dessert shop is a welcome addition to this lineup. Bien Caramélisé soft-opened a few days ago but is currently by appointment only due to the current situation in the city. Though in this short amount of time, the shop has already received a lot of orders and enquiries. "One of our biggest concerns in opening as the first plant-based patisserie in Hong Kong is not knowing how the market will react to our food and concept," she says, "But so far we've had some very positive feedback."
Gluten-free pâte à choux
In the future, Bien Caramélisé will be releasing more varieties of classic and modern pastries and will change the menu according to seasons and produce availability. "I also work a lot with different types of ferments. I have a wonderful lemongrass vinegar that I started two years ago, which I am using now as an ingredient for our mango tart. So, I would love to incorporate more of that into my creations."
Bien Caramélisé is located at Shop D, 1/F, Hentiff Bldg, 160 Prince Edward Road West (at the Mong Kok Flower Market). Visit biencaramelise.com for more information about the shop, or call 5239 5198 for enquiries and make sure to book an appointment before you drop by. The shop is now open for pickup and takeaway, but customers can also arrange for delivery for a minimum order.