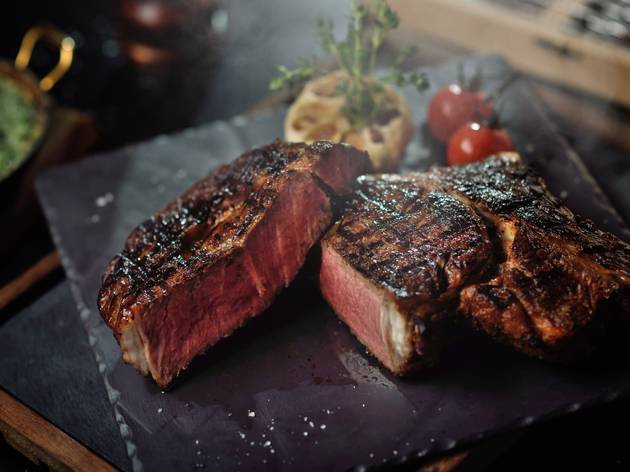 House 1881 welcomes two exciting new restaurants
The prolific Victorian-era complex in TST welcomes a new French restaurant and a steakhouse
Posted: Wednesday June 24 2020, 11:54am
House 1881, the beautifully preserved Victorian-era complex in Tsim Sha Tsui, welcomes two new restaurants, a modern French eatery Odea and a premium steakhouse The Steak Room. Both new restaurants will be led by chef Calvin Choi, who previously worked as the Executive Sous Chef at the Intercontinental, Hong Kong. The new venues will offer an exciting and varied selection of dishes in this most beautiful of spaces.
Odea's casarecce pasta with museels and clam jus
At Odea, which opened on June 13, the menu includes modern family-style French dishes like duck foie gras, Casarecce pasta with mussels and clam jus, pan-seared Dover sole with spices, and roast chicken with spices to accentuate the flavours. At The Steak Room, which will open on July 13, meat lovers can enjoy premium cuts of meat from all over the world, including wagyu steaks, Iberico pork shoulder burgers, and even some seafood offerings like Dungeness crab and yellowfin tuna with avocado. These two restaurants sound like great additions to our city's already stellar food scene.
Share the story