Star Wars lovers, get ready to live your dream adventure because the legendary Millennial Falcon has landed in Hong Kong. Yep, you read that right.
Starting from June 12, a gigantic model of the fan-favourite spaceship from Star Wars will be on display inside the brand new Millennium Falcon-inspired concept store in Lai Chi Kok's D2 Place. Designed to look exactly like the interiors of the Millennium Falcon, the concept store will also feature the famous hologram game table where Chewbacca and R2D2 battled it out over a game of chess, the spaceship's console with buttons that light up on the right, and everything else that you see on the big screen.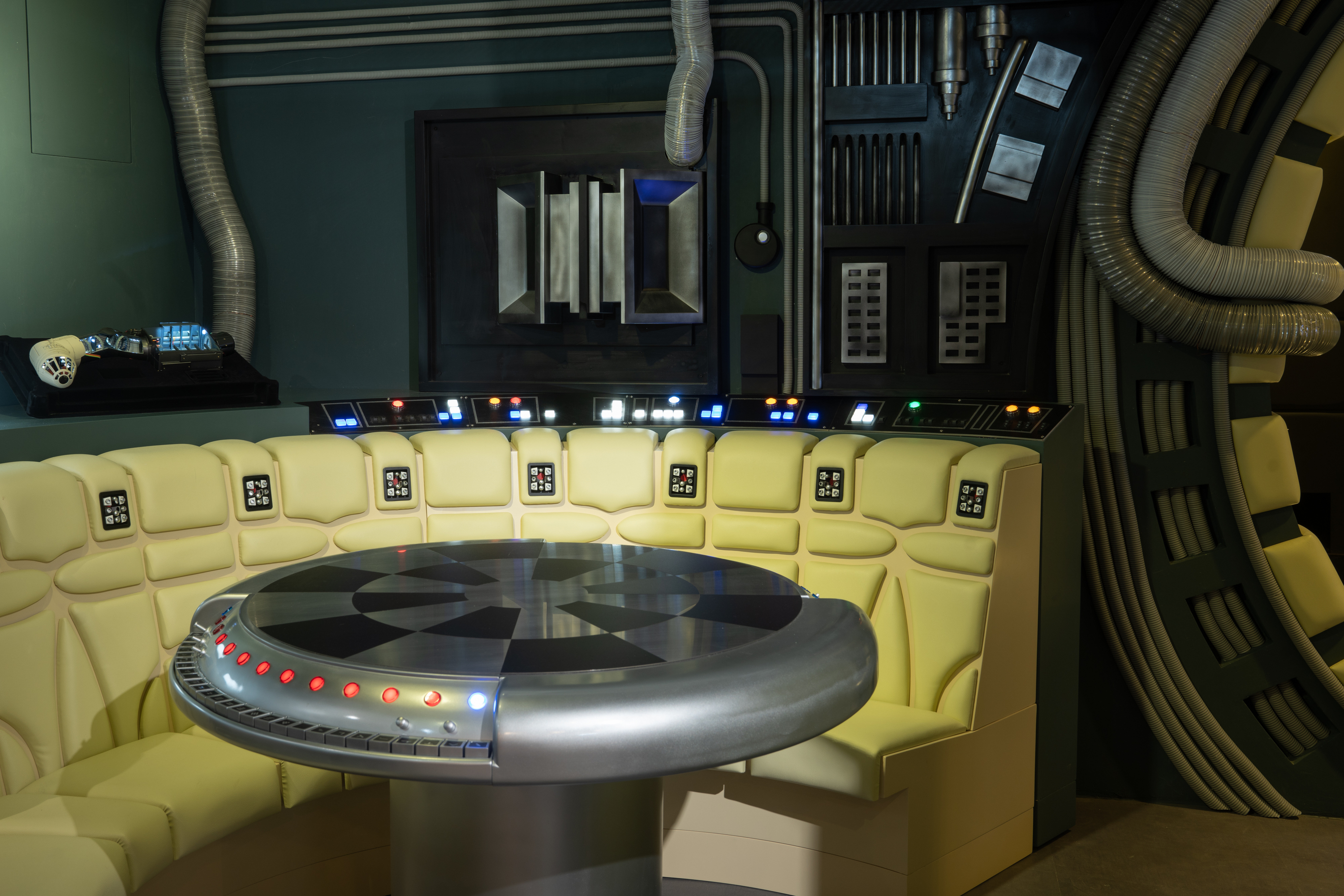 The Hologram Game Table
If a photo-op isn't enough to satiate you die-hard fans, the store also has a "Build the Millennium Falcon" feature where you can create your very own 1:1 scale replica of the spaceship that's produced by STK Studios and De Agostini Press, officially licensed by Disney and Lucasfilm – so you know it's legit. The model has over 1,000 detailed plastic and metal parts, removable panels, LED lighting inside and outside the ship, and more incredible details.
Apart from visiting the concept store, you can also order the "Build The Millennium Falcon" kit online. You can choose to get the complete kit over ten monthly subscription packs, with a different part of the spaceship delivered to your doorsteps each month. The first month will cost you $899, followed by $799 each for the following nine months ($8,090 in total). But if you're dying to get your hands on the complete kit right away, you can buy the complete hand painted and fully assembled model set for $11,088. Hurry over to D2 place and get your very own Millennium Falcon now, may the Force be with you!
Build The Millennium Falcon