New Chinese restaurant The Atrium comes to HKCEC this July
More for foodies to get excited about as our city's restaurant scene continues to open up
Posted: Tuesday June 30 2020, 12:41pm
The Atrium is a new fine Chinese restaurant located in Hong Kong Convention and Exhibition Centre that will open its doors on July 2. The restaurant is helmed by chef So Chi-fai, who has over three decades of experience in the kitchen and is known for his dedication in bringing out the subtleties and freshness of the ingredients he uses in his cuisine. The menu will consist of traditional Chinese cuisine favourites, and also some newly crafted dishes.
The Atrium's extensive dim sum menu includes mouth-watering bites like shrimp and bamboo shoot dumplings, pan-fried scallop and porcini buns, and shrimp and pork dumplings in supreme soup.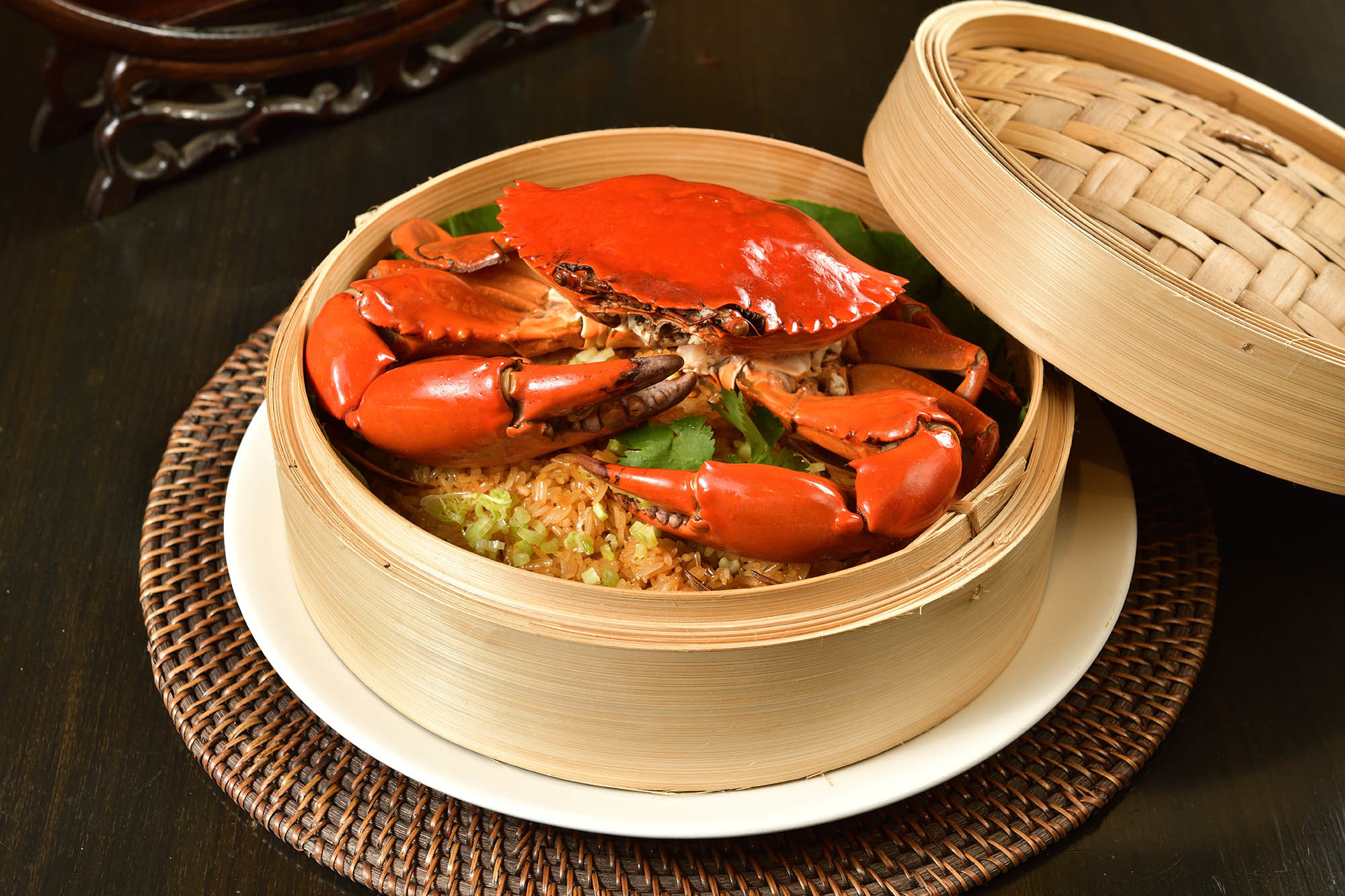 The Atrium's steamed glutinous rice with mud crab
The selection of mains contains various exciting dishes like wok-fried prawns with salted egg yolk and pomelo sauce, sautéed avocado with pumpkin and lily bulbs, and the headliner steamed glutinous rice with mud crab – which, as the name suggests, consists of a juicy, meaty crab atop of glutinous rice that soaks up the essence of the crustacean.
As for the desserts, the lineup is predominantly East-meets-West creations, such as fried Chinese churros with honey glaze, and almond pudding with Sichuan spiked pineapple and goji gel. For diners who like a discount, The Atrium will be offering 20 percent off on dinner from July 2 until October 2 for all those who present a receipt from The Atrium or other of the eateries contained within the HKCEC, namely, Harbour Kitchen, Congress Plus, or Harbour Road Cafe.
Share the story