Guu San, a new one-stop-shop for all things Japanese, has officially opened its doors in Tsim Sha Tsui. Currently in the soft opening stage, the store offers a wide variety of fresh fruits and vegetables delivered directly from Japan, as well as Japanese snacks, beverages, and lifestyle products, along with their own brand of tea and other collectables. The store will also offer light meals, omusubi (or onigiri/rice balls) and fresh coffee made in store.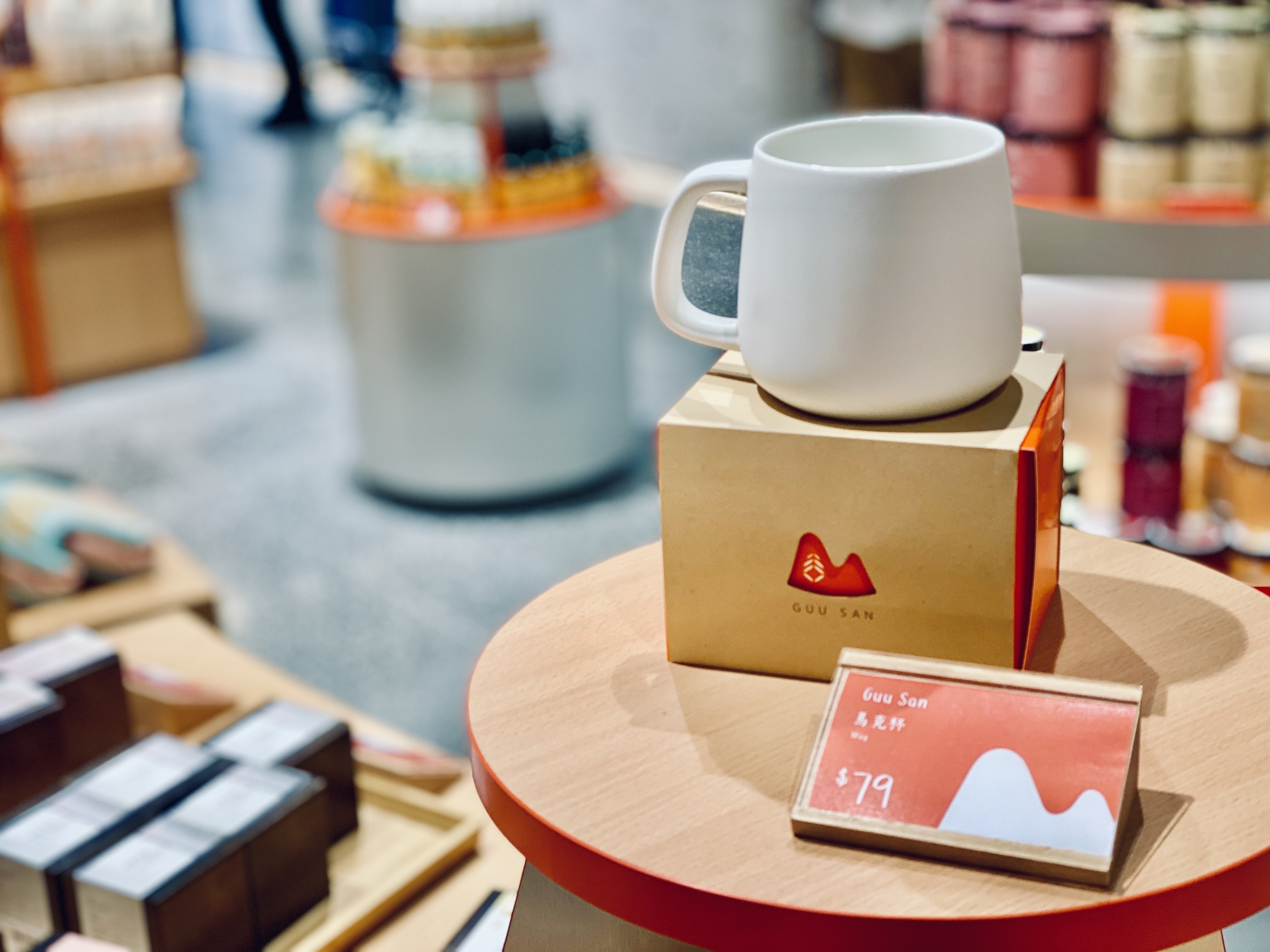 The name of the store, Guu San, translates as: Guu, meaning valley, and San, for Sanctuary, which is a place to eat, shop, rest within the facility's indoor and outdoor spaces. Making use of 5,000sq ft of space, the store is outfitted in a stylishly simple Japanese design and showcases a long LED art installation that plays different Japanese scenes and animations in the morning, afternoon and evening – almost as if you are in Japan.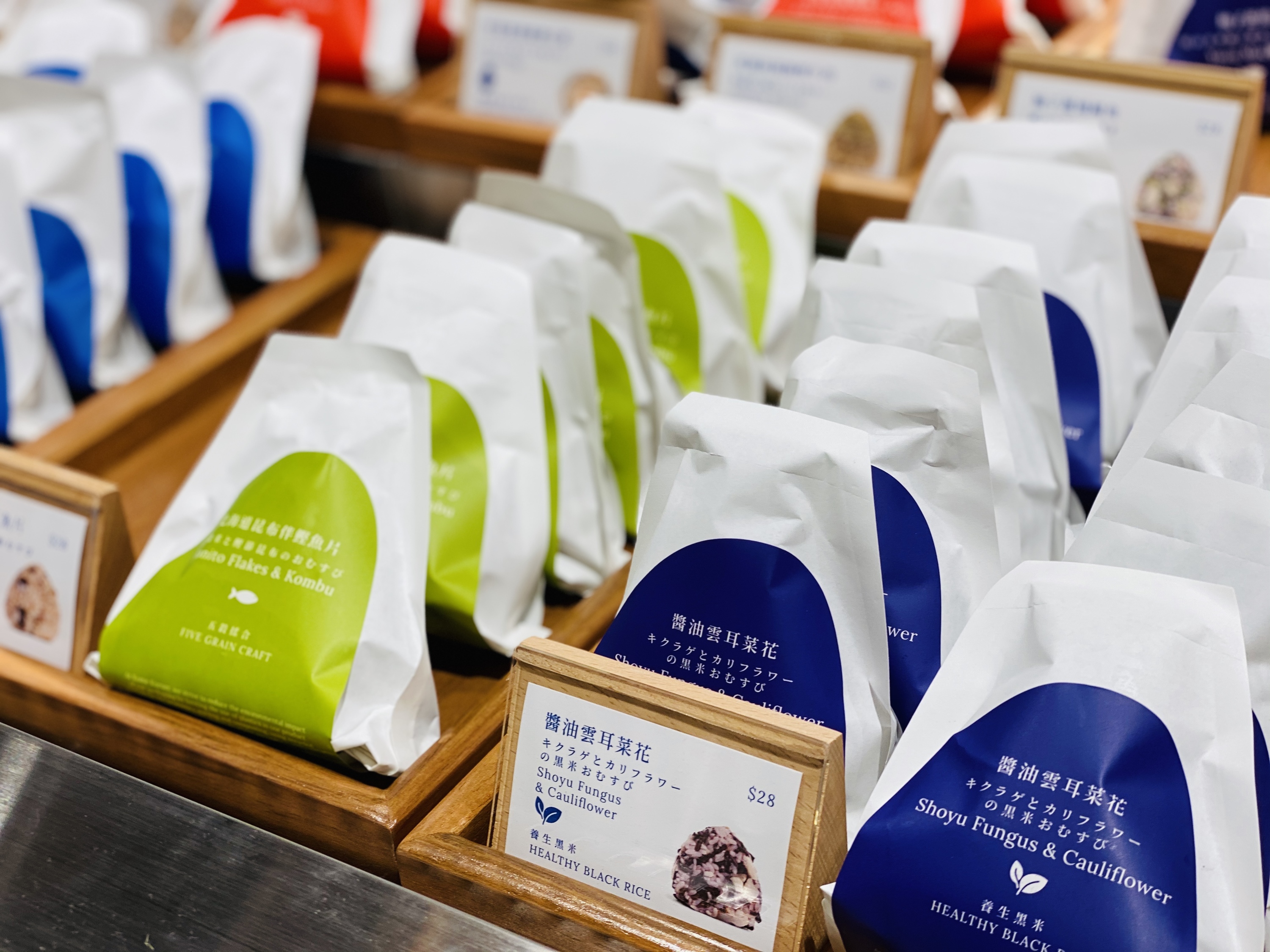 Inside, the store is divided into three zones named Sawaya, which offers non-packaged food, Japanese groceries and health food; Kome Korner, an outlet for fresh Japanese omusubi, soup, and vegetable dishes handmade daily, paired with Uji green tea, Kyoto roasted tea and other products; and The Salfee Bar, a salad bar coffee shop concept, offering coffee made from beans roasted in-house, nine nutritious salads which change daily (examples include the South American watermelon and lettuce salad, coconut curry shrimp and carrot salad, and a noodle salad with a truffle vanilla sauce). During the soft opening period, guests can enjoy a special price of $78 for three salads.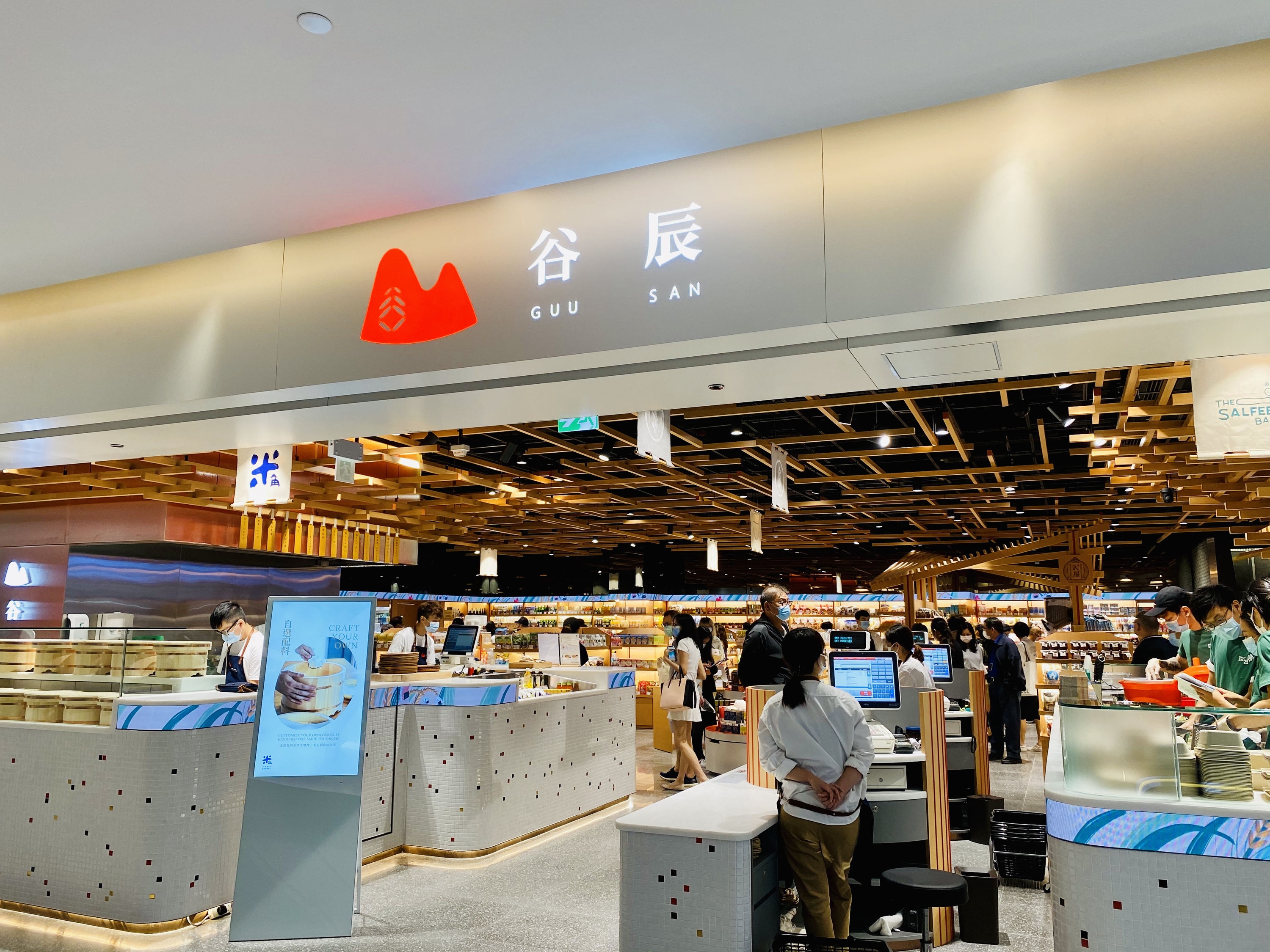 Located on the ground floor of the new commercial building, H Zentre, Guu San is easy to get to via public transport or car. Adjacent to East Tsim Sha Tsui MTR Station, come out of exit L1 or K, or Tsim Sha Tsui MTR Station's D1 exit. Visit guusan.hk's website for more information. By Ann Chiu Translated by Fontaine Cheng.