The overwhelming amount of Japanese restaurants across the city is living proof of Hongkongers' undying love for Japanese cuisine. And with the opening of Sushi Haru, we're ready to be taken on yet another exquisite culinary journey.
Founders of the Black Sheep Restaurants group Syed Asim Hussain and Christopher Mark have joined hands with their favourite sushi shokunin, Motoharu Inazuka, a Kawasaki native whom they've bonded with over their love of sushi, to open Sushi Haru, a Japanese restaurant offering "the city's finest Edomae-style omakase experience".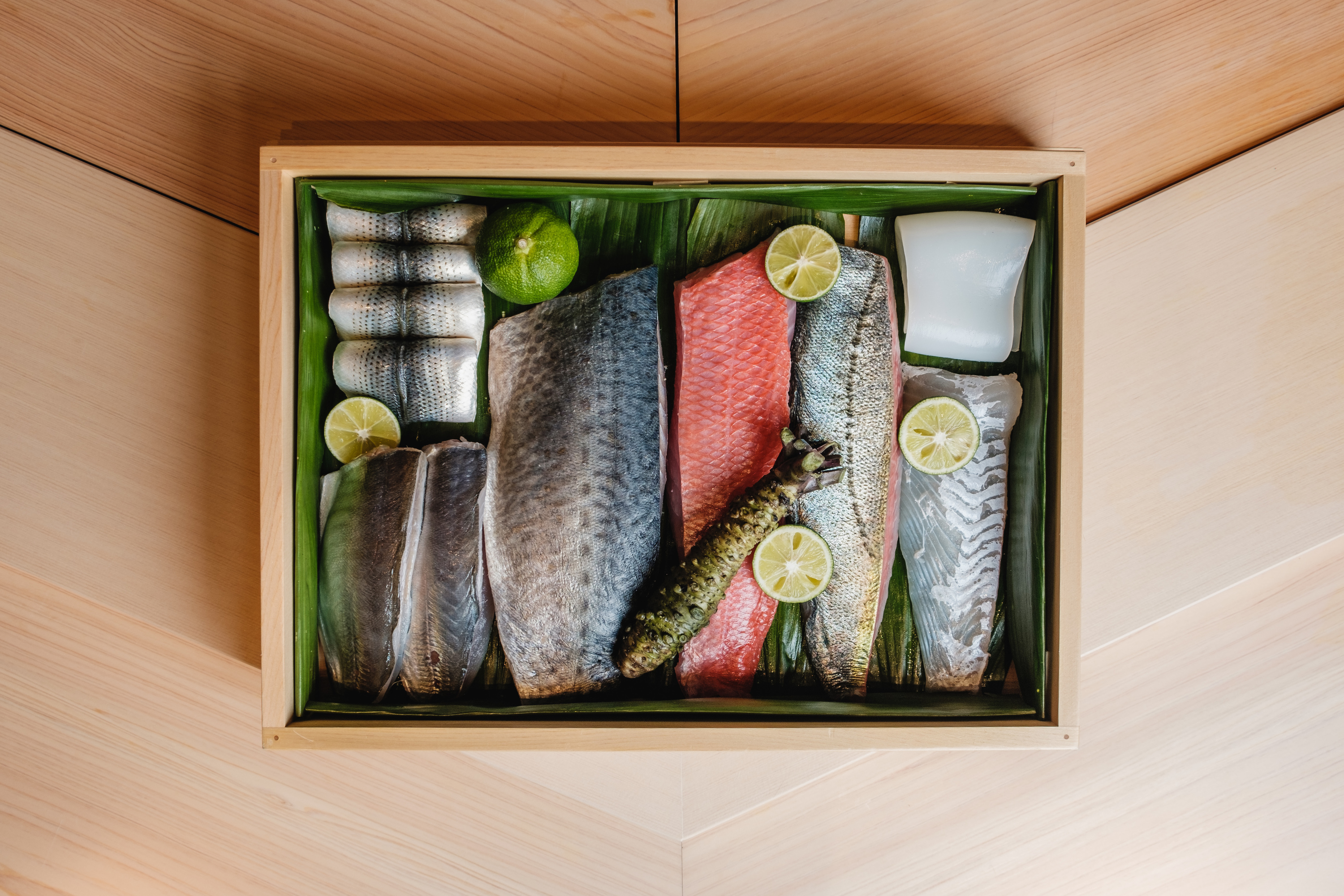 For many people, sushi is often perceived as an easy cuisine, but there is a lot more that goes into the craft other than just slapping a piece of fish on rice. One minuscule mistake can put all the hard work down the drain. On top of his skills and beliefs of which he acquired from years of apprenticeship, Inazuka also uses pickled ginger from Fukuoka, a special secret recipe for his rice vinegar, and quality seafood from his most trusted merchants across Hokkaido, Kyushu, and Tokyo. All this combined is guaranteed to bring Hongkongers a bespoke omakase experience at Sushi Haru.

Quality over quantity, Sushi Haru only has eight counter seats available, but they're determined to serve the most intricate Edomae-style sushi in their omakase menu for every customer. With a 15-course lunch menu set at $898 per person and 22-course dinner at $1,500 per person, Sushi Haru invites you to an unforgettable gustatory experience, along with a unique visual experience from seeing how each piece of sushi is made right in front of you!
In light of the current pandemic and dining regulations, Sushi Haru will be open Tuesdays through Sundays from 12.30pm to 2.30pm for lunch and 6pm to 9pm for dinner. Reservations can be made online or via reservations@sushiharu.com.hk. Andrea Wong
Sushi Haru is located at Mezzanine, LKF Tower, 33 Wyndham St, Central.