The much-anticipated Vietnamese restaurant Xuân has announced that it will finally be opening to the public this month. We announced earlier news on this exciting new eatery on Wan Chai's Lun Fat Street, but we can now reveal that the restaurant will be soft opening on July 6, with aims to fully open a few weeks thereafter.
The restaurant is helmed by veteran Vietnamese cuisine master John Nguyen, formerly of Chôm Chôm and takes its name from the famous female Vietnamese poet who, like the restaurant itself, was innovative and pioneering. The restaurant's menu offers many tempting dishes, including light bites like 12-hour braised beef tongue salad ($118), which is comprised with pomelo, green mango, herbs and homemade citrus dressing; and crispy fresh grouper spring rolls ($128), with crab meat, herbs, and chef Nguyen's homemade fish sauce.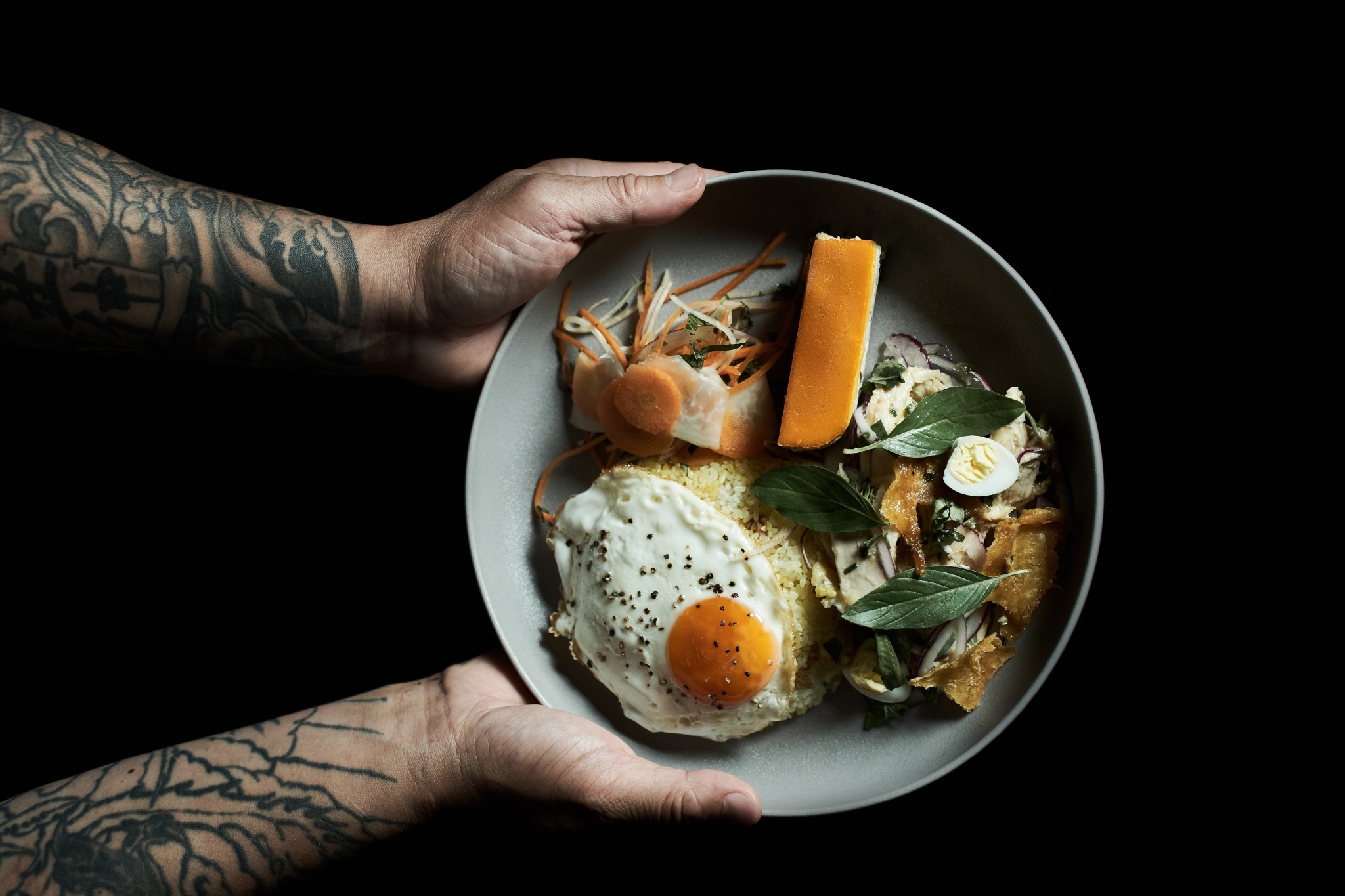 Xuân's Cơm Gà Hoi An Chicken Rice
The most famous of all Vietnamese dishes, pho, is done here in the northern Vietnamese style, with pickled garlic as opposed to fresh herbs, and complemented with a moreish Chinese doughnut. The noodle dish comes in numerous varieties, namely prime rib ($138), chicken ($128), and the Xuân signature beef pho ($158) – which is ideal for meat-lovers – made with Angus prime rib, braised beef tongue and oxtail served with homemade 24-hour beef broth. Furthermore, you can elevate your pho with add-on items such as roasted beef bone marrow ($50), egg ($20), chicken heart, chicken liver, or crispy chicken skin (all $30). In addition to these mouth-watering delights, chef Nguyen will also be cooking up a string of larger dishes for sharing like Cơm Gà Hoi An Chicken Rice ($168), which makes us all-the-more excited about this opening.