The wagyu specialists at Wagyumafia are at it again with the opening of their new Yakinikumafia by Wagyumafia, a yakiniku barbecue spot in Sheung Wan where you can grill your own – you guessed it – wagyu! This new venture aims to provide hungry Hongkongers with a slightly more affordable means to eat Japan's famous meat while practising sustainable butchering. For a start, Yakinikumafia sources whole carcasses from celebrated Ozaki wagyu Miyazaki Prefecture – which means that diners get to experience the exact same beef as they would at Wagyumafia's original Japan outlet. Also, the restaurant uses every part of the cow – even offal and bones – to ensure nothing goes to waste.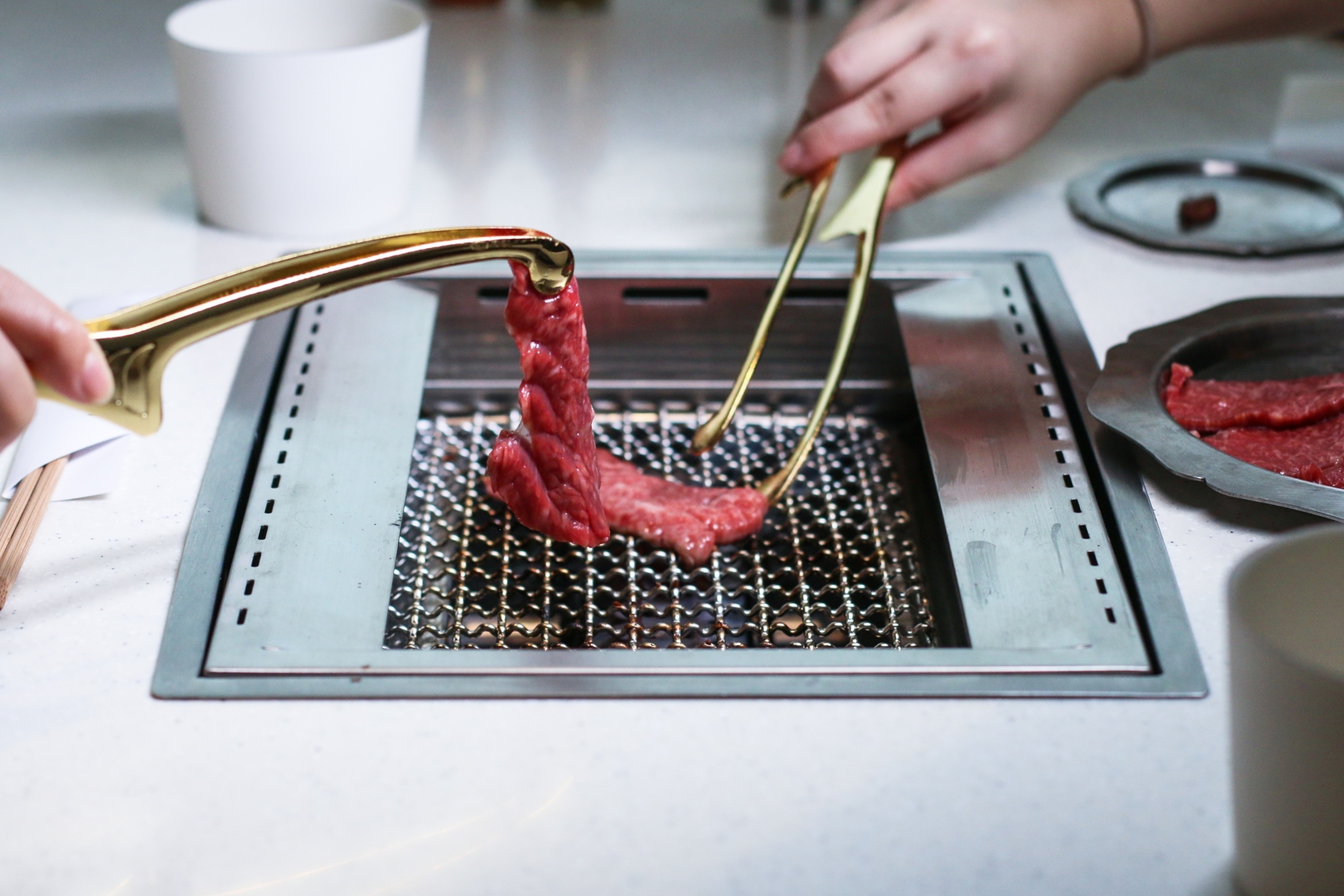 Photograph: Courtesy Yakinikumafia by Wagyumafia
As far as the menu, the headliner BBQ plate combo set comes with three types of Ozaki wagyu – fatty, medium, and lean – for the grilling, and wagyu bone broth, all complimented by special sauce, pickled cucumbers, and daikon with ponzu. As for the drinks, Yakinikumafia has employed the expertise of John Nugent of The Diplomat to curate a drinks menu of small-batch produced sakes, highballs on tap, and a selection of cocktails on top of Wagyumafia's own yuzu IPA.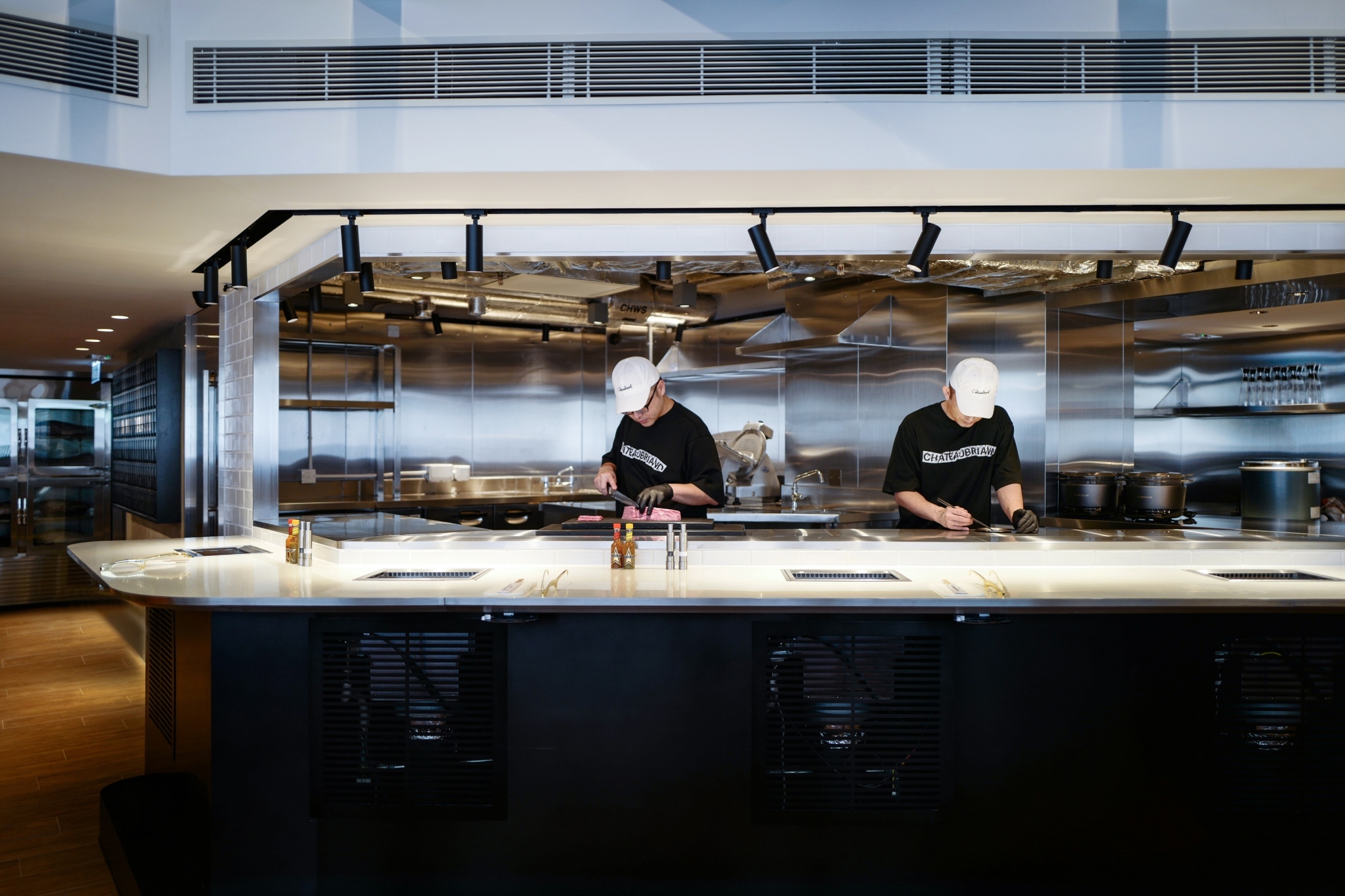 Photograph: Courtesy Yakinikumafia by Wagyumafia
The interior of this new restaurant is filled with olive-grey hues and natural wooden tones in a way that resembles an airport, which owner Hisato Hamada means as an ode to moving forward and new departures. Within the pleasant space is a standing counter – perfect for those who want a quick lunch, or to get up-close to the chefs – and numerous booths, all of which are equipped with smokeless grills.
Yakinikumafia isn't limited to members of Wagyumafia, but reservations are necessary to enjoy this yakiniku experience. There are only 250 reservations available per month, so get booking via the official website.