View from the top: Queen's Garden
Enjoy panoramic harbour views and the iconic Hong Kong skyline from the bedroom to the sauna at this luxury Mid-Levels apartment complex
Hong Kong is renowned for its city skyline. Imagine being able to enjoy it from sunrise to sunset and have it as the backdrop to your life. Located on 9 Old Peak Road, Queen's Garden can provide just that and more.
This Mid-Levels residence offers one to four-bedroom apartments, ranging from 2,050 to 3,790sq ft, with 14.5ft ceiling and unbeatable panoramic views of Victoria Harbour thanks to full-length windows. The view doesn't stop there. The 10,000sq ft residential clubhouse comes with an outdoor heated swimming pool, spa, and sauna – all of which provide brilliant bird's-eye views of the city. And the list of recreational facilities goes on: there are squash courts, aerobic rooms, a golf simulator and even a cigar divan.
Have a look for yourself of the view from the top.
SPONSORED CONTENT
Queen's Garden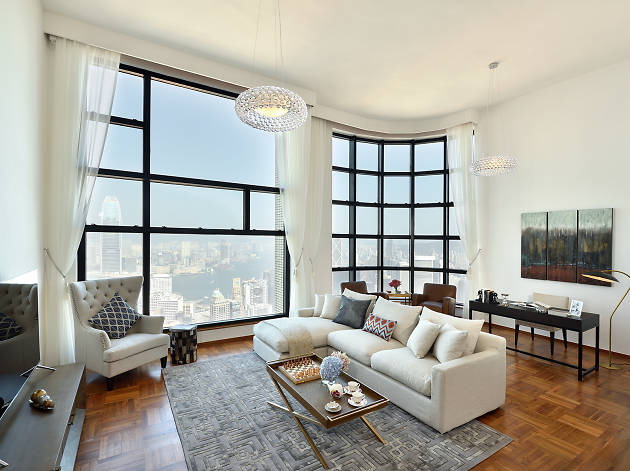 With incredible 14.5ft-high floor-to-ceiling windows, you have 24/7 access to magnificent harbour views that Hongkongers would kill for. Soak up the vitamin D as you invite natural sunlight into your living room and life. Queen's Garden offers one to four-bedroom duplexes with sizes ranging from 2,050 up to 3,790sq ft, and bedrooms are set one to two levels above the living and dining rooms, perfect for those looking a bit of privacy.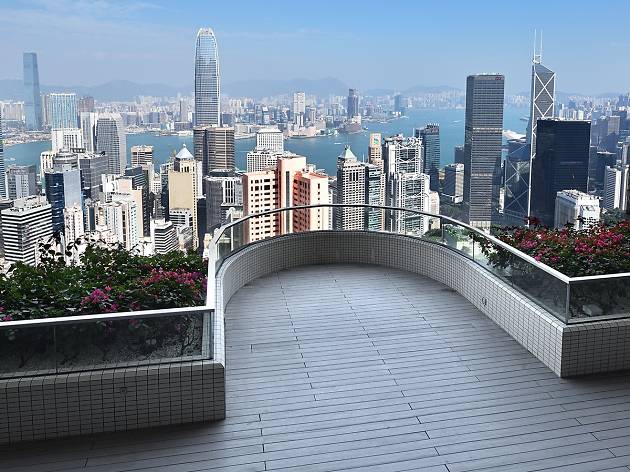 Experience jaw-dropping panoramic views over Victoria Harbour, Central and Kowloon without even stepping out of your house. Situated on the 23rd floor of Queen's Garden, this open-air oasis provides the perfect scenic backdrop for intimate gatherings and outdoor parties, as well as front-row seats to all the firework displays come Chinese New Year and National Day. Looking for date ideas? Why not try stargazing at night?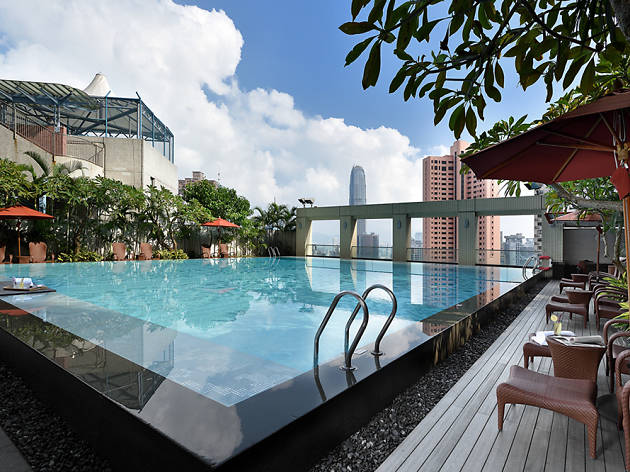 Outdoor heated swimming pool
Swimming by the sun, sand and sea is no novelty but swimming among an urban jungle? That's a rarity. Do your laps and work on your cardio while admiring the views of Central and greet IFC every time you come up for air. The outdoor pool is heated during winter so you can practice on becoming the next Michael Phelps all year long.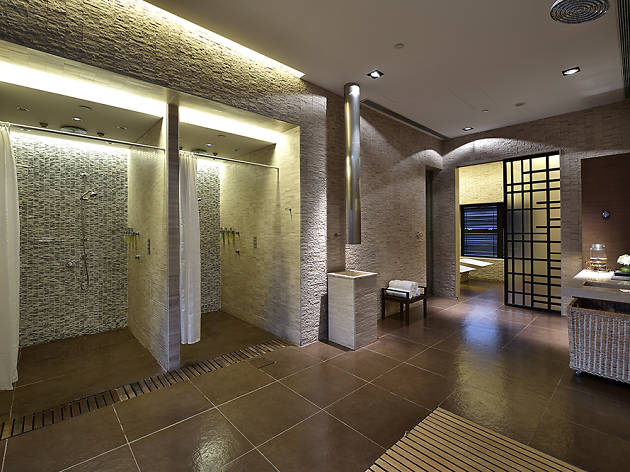 Offering a haven of serenity, the luxurious spa complex is fully equipped with showers and relaxation rooms to take you on a journey of tranquility.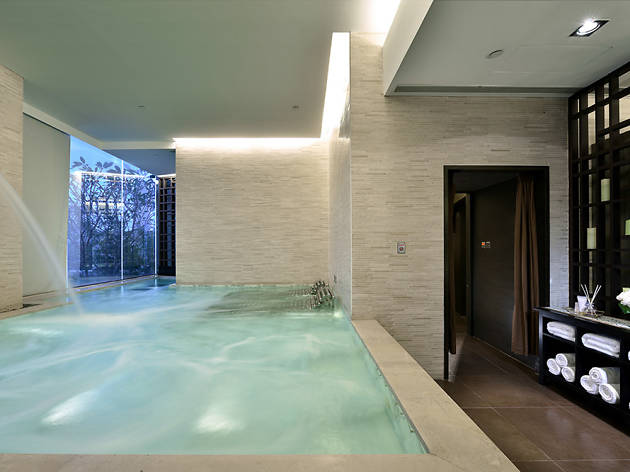 At Queen's Garden, you can never escape the incredible views. It's there in all its glory even when you're at the spa. One of the many state-of-the-art wellness facilities, the relaxation pool here features windows that look out into the natural surrounds outside.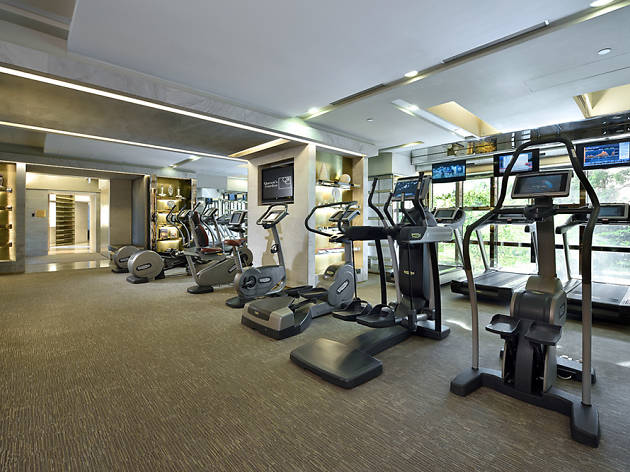 Forget about hefty monthly gym memberships. You can easily keep up your healthy lifestyle and work on those abs just steps away from your front door. Much like the duplexes, the gym comes with floor-to-ceiling windows, giving gym rats front-row seats to the lush green forestry of Mid-Levels while working up a sweat. Exercising has never been so relaxing.
Saunas can get quite boring and to some, claustrophobic. But keen to bring the view in as many ways as possible, the saunas at Queen's Garden feature windows that allow you to enjoy the view outside as you relax the muscles and flush out those pesky toxins.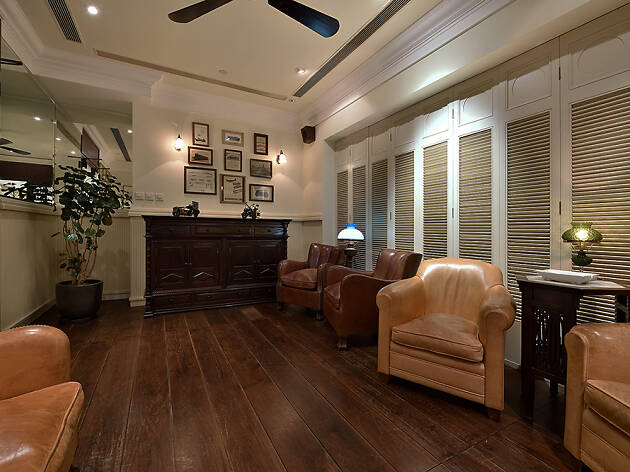 Cigar rooms are not just for old businessmen and rich tycoons. Decked out in comfy leather armchairs and colonial-style décor, the cigar divan is a cosy oasis for everyone from aficionados to the casual smoker to kick back, relax and enjoy a puff.