Watch our first look video of Brooklyn Yakuza: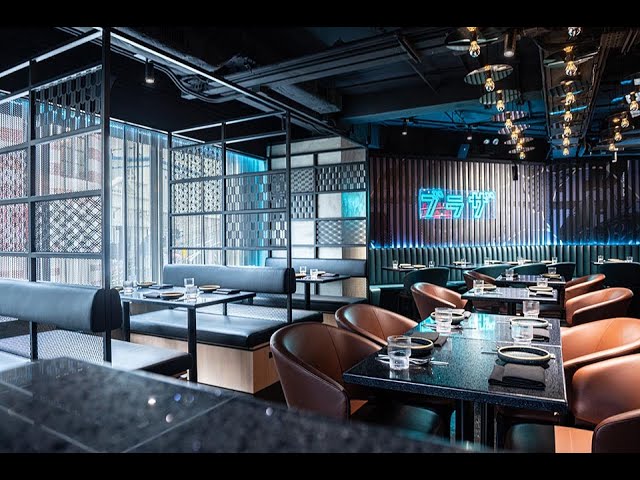 Brooklyn Yakuza is the third restaurant from chef-entrepreneurs Arron Rhodes and Chris Grare, owners of Showmen Group, the company behind Kinship and Smoke and Barrel. The new venue houses two concepts under one roof. On the ground floor, guests can enjoy drinks at Oyabun (which translates to the supreme leader of the Yakuza clan), a spacious Japanese-American-inspired cocktail lounge bar. On the second floor, customers can take their seats at Brooklyn Yakuza, a late-night restaurant serving Japanese American cuisine with an interactive sake bar. The restaurant can seat around 90 people, and the downstairs cocktail lounge can accommodate 80 seated guests.
The new venue is located just across Smoke and Barrel; if you are by the terrace, look across you'll see Brooklyn Yakuza's silver signage on the left side. Expect sharing-style tasting plates of westernized Japanese food, including cold dishes like the NYC spicy tuna ($150) as well hot dishes that include black cod in bean sprout risotto with edamame ($198), salmon in red and white miso served on seasoned rice ($188), and Wagyu beef cheek glazed in orange and roast garlic ($268). For dessert, enjoy a delicious Ishigaki pineapple souffle served with gelato and compote ($88). Customers are encouraged to drop by the sake bar in between meals to enjoy servings of sake from their selection of fruity, floral, or umami sakes, which can be served in glass-blown cups, handcrafted by co-owner Arron Rhodes. On the ground floor cocktail lounge, guests can indulge in bar snacks and sip on signature cocktails that include an awamori based sour Fuji Fruits ($98), a boozy New Age Brooklyn ($98), and a selection of highballs ($98).